You can learn how to use the interactive transcripts in this guide – Interactive Video Transcript
Vimeo
If you use Vimeo video, it loads the transcript automatically. You can just write auto into the transcript field in shortcode editor, or set transcript="auto" in the manually written shortcode.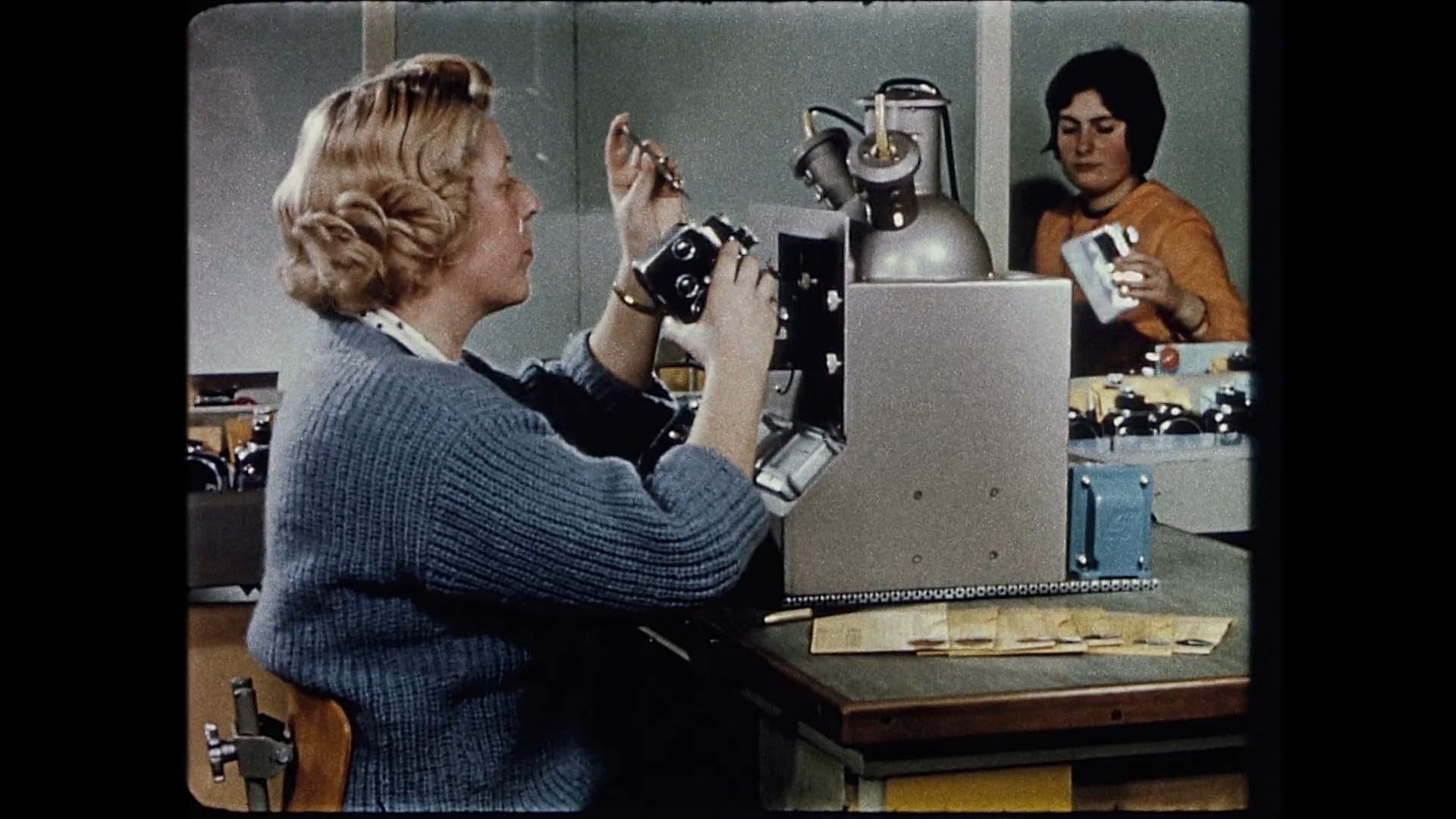 I'm retired but if there is some work to be done I come over and give a hand.
I started 46 years ago.

At every flash, it is a picture that is born inside of this magic box.
conceived with incredible precision by a team of technicians
that inherited a 150 years old tradition.
When I saw the assembly lines I thought I could never work here.
Doing a repetitive work all day long was not for me.
A high precision camera must roll the film with unfailing regularity.
At that time being hired by a big company like this meant life time employment.
As long as the company lasted anyways. We had employment security at the time.
Here we do not pay attention to how much time is needed.
The technician patiently tweaks the springs of the speed regulator,
that he mounts, unmounts, and mounts over again,
looking for the perfect amount of tension.
A true watchmaker's work.

I assembled hundreds of cameras.

We were asked to do things properly.
The goal was to satisfy the client as long as we could.
Regardless of the saying, quality is not controlled, it is built.
The final quality control is pushed to the most extreme limits.
Each camera is quality controlled according to draconian guidelines
In the small cameras assembly lines were mostly working women.
They were supposedly more agile than men were.
But I am under the impression that their salary was much lower.

Bolex always has been a noisy camera.
It was the main disadvantage of these cameras.
If you wanted to record sound next to the camera that was an issue.
The camera sound was overwhelming, the noise of the mechanics was overwhelming.

If you want to see if the camera is struggling
you set them to 64 frames per second,
you slow down the friction of the rewinding and you let them slow down.
When some get to the end they sometimes go « … »
Paillard Bolex is the symbol of a renowned range of cameras
capable of capturing life as well as reproducing it on the screen.
Commented with voice recordings or complemented with orchestra music.

Devices ranging from the simplest to the most advanced.
Designed for the beginners as well as for the advanced users,
equipped with refined and efficient improvements.
Paillard the camera of the connoisseurs.