Main Content
FV Player Pro - one ring to rule them all
Host your video anywhere, enjoy magic powers everywhere
FV Player Pro integrates with Vimeo, YouTube, Amazon S3, Amazon Cloudfront, self-hosted and CDN hosting. Enjoy advanced video features and a unified interface on all platforms and all devices.
We've been building FV Flowplayer for WordPress for seven years and FV Player Pro for four years. Our single goal - to make video publishing easier and more powerful.
Why FV Player?

4,5 out of 5 stars
Robert Pike, Erotic Tales
 You asked if I had any suggestions and, frankly, I think this is the best plugin I have for media with WordPress in a decade. We're right now migrating everything from 2005 that used WordTube to your plugin. It's a large job, but I have never been as pleased with any plugin as I have with Foliovision. As we migrate everything, site to site, certainly I can see us likely getting more licenses.
telelouange
Thank you for your great support. I was a JW player enterprise customer and left them because i was not satisfied with their technical support. Thank you for your patience and prompt response and great support for even the free version.
Gregory Koncz
My video works so well now like never before!!! I am extremely happy! Random seeking took 4-6 second even before, but now it's just lightening fast 1-2 seconds!!! And it works on all browsers. Really thank you guys! I plan to do a major upgrade of my site later this year and now I know who to hire for setting video player right,
Sean B. from DailyRX.com
Wonderful support. Your YouTube fix has done the trick. Thank you so much!
Amire Ami
Thanks a lot Lucia for your complete answer. FV Player is the most perfect player in the world.
Tommie McDonald of harrietsugarcookie.com
Absolutely love the product. I never imagined a newbie like me could run a complicated web media business without any technical knowledge!
Mike Achilles
Thanks for all your help. I'm converting my clients off of Viddler and jwPlayer by pushing videos out to Amazon S3 and Cloudfront with FV Player. All in all they are happy to be saving lots of $$$.
Tarak
Thank you for supporting international users with a built-in subtitle feature. Before FV player I used two other solutions. Previous two players were such a hassle, where I had to upload content through ftp, or had very difficult way of creating the shortcodes. I like that your player seems to be simple, the efficient workflow, the design and clean code! Thanks for the friendly support, I don't feel I am communicating with robots.
Ron Valderrama, StreamNow CEO
I love this product but have to say the support is even better. Thanks for being such an awesome company to work with. 
Cory Petkovsek, TheMarriageFoundation.org
I really appreciate you fixing my video setup for me in the time frame I needed. I was able to release our new product in time with my videos on cloudfront HTTP and RTMP. Thank you so much! I also like that you went over the technical details so I could understand your process.
Evélina Simon, Harp-School.com
Alec, thank you so much for your help and for taking the time to test further! Where else can I find such support! I am a very happy with your player the very high quality of your plugin. Cheers from sunny south of France!
Nate Brown, FreedomFighterTimes.com
I have over 100,000 subs on youtube and I post sometimes 8 videos a day – now, I am trying to reel in those subs to my website and migrate off of YouTube. Your plugin has revolutionized my website and I can't thank you enough for making it affordable for everyone because it is really setting the stage for the next phase of our business!
Indi Deol
One of the most important issues for us was the migration aspect when choosing a new video player. How easy or hard would it be?
We have thousands of articles which had JWPlayer shortcodes in them as well as JWPlayer playlists within Wordpress. Therefore, manual migration was not going to be possible due to the volume and timescales to move player.
Our discussions with Foliovision comforted us that they would help do the migration via their technical services package. And they would ensure a smooth transition from JWPlayer to FV Player.
So, we agreed to use FV Player and requested a test migration first. Upon verifying the test environment, we were then happy for it to be conducted on our live server.
This was done with some challenges along the way, as you would expect, but we finally got a fully migrated project completed thanks to the excellent help from the Foliovision technical support and senior team.
Howard Citron
When we were rebuilding the site initially, we were using JW Player. We couldn't get it to work in WP with the features we wanted, so we were searching for other video players and we came across the FV player and we loaded it right away. It was easy to load and easy to install.
Then I also had some suggestions for new features you could add to FV Player. I contacted your support and within a day or two, Martin had added those features to the player. So that was actually what locked in the FV player for us. Foliovision's team was as impressive to me as was the FV player.
John W. Tuggle
AB looping is just something I've been trying to get to work for years really. But since I don't have any experience with that kind of development, I contacted Alec and Martin and we tried to figure out the interface, and I think we came up with something that works pretty well and something that now a lot of people seem to be really into. It's a big feature people want to use when they are learning to play an instrument.
Laurent Bertin
Best plugin ever. Spent weeks looking for a great video player and yours is the best by FAR.
Richard Stone
I choose FV Flowplayer for my site that uses LearnDash LMS to share training videos that are hosted on Vimeo. The team at FV provided excellent support in getting the player set up on the site and provided outstanding documentation to assist me. Couldn't be more pleased with the outcome.
Ease of use
Better interface
Reliability
We keep up with all WordPress and video updates.
Features
We offer you all the features you need but keep the others out of the way.
Support
We offer hands on WordPress support to all our customers.
Why a
video player at all

and

not

YouTube or Vimeo?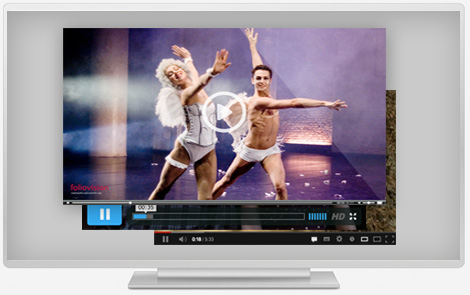 YouTube or Vimeo are great as a way to drive additional traffic to your site (we recommend adding your videos to YouTube but not linking back to YouTube from your site). But the last thing you should be doing once you have your visitors is sending them away to watch other people's videos.
Brightcove and the other private video services are great. But you'll pay 10x or more the rates for your bandwidth. If you are on Brightcove, you better hope your video doesn't go viral, it might bankrupt you.
Compare FV Flowplayer features
FV Player
PRO for 1 domain
$75 one-time payment
RTMP Streaming
HLS streaming
Social sharing
Lightbox
Video quality adjustment
Google analytics
Google text ads
VAST, VPAID - $150/ year
Flowplayer.org Paid
PRO for 1 domain
$94 one-time payment
RTMP Streaming
HLS streaming
Video quality adjustment
Google analytics
Google text ads
VAST, VPAID - Third party, less features for $210
JW player 6 plugin
PRO for 1 domain
$299 every year
RTMP Streaming
HLS streaming
Social sharing
Video quality adjustment
Google analytics
VAST, VPAID - Only in Enterprise and Ads editions
Core
Features
Built-in subtitle support
98% browser coverage
Amazon S3 and other CDN support
Brandable. Put your logo on your video linking back to your site
HLS Encrypted
AB Loop
Custom start and end screens
Editable HTML popup at end of video
Unlimited instances in a single page
Vimeo/YouTube playlists
HTML overlays
Thanks for being part of Foliovision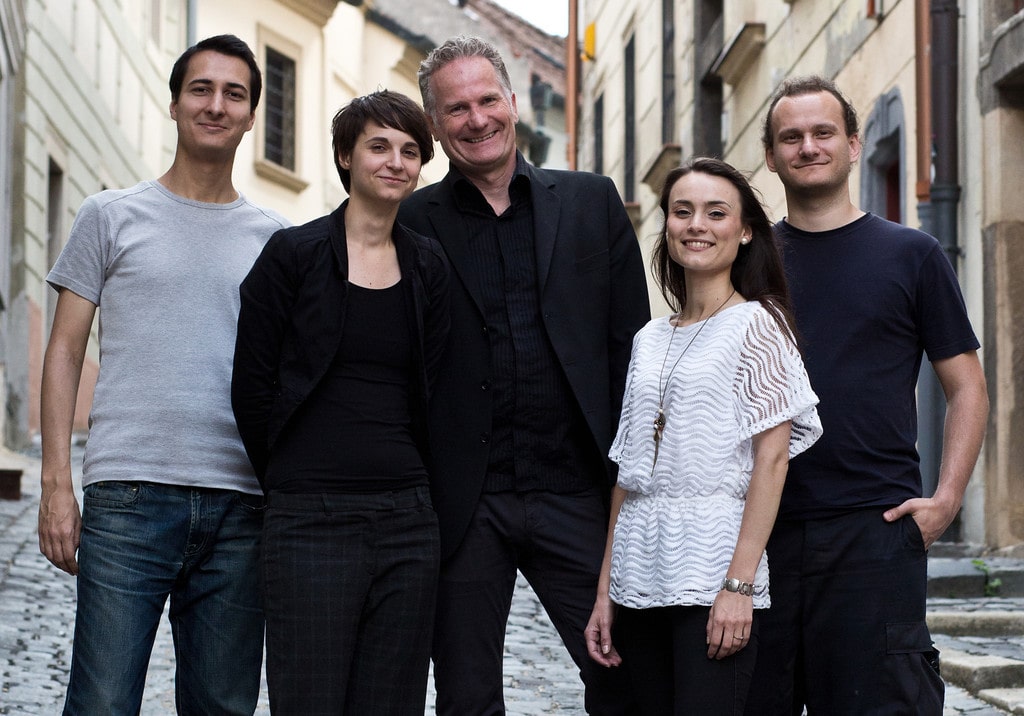 Martin Vicenik, Senior Programmer - Michala Lipkova, Art Director - Alec Kinnear, Creative Director - Anna Dudášová, Coordinator - Peter Baran, Senior Programmer