Design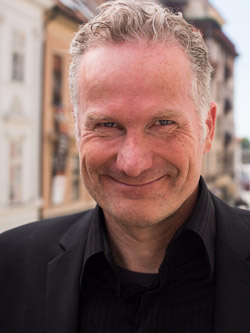 Alec Kinnear
Creative Director
Alec has been helping businesses succeed online since 2000. Alec is an SEM expert with a background in advertising, as a former Head of Television for Grey Moscow and Senior Television Producer for Bates, Saatchi and Saatchi Russia. Alec maintains a photography and culture weblog at uncoy.com. His dance film Lapinthrope won prizes around the world.
Alec holds an Honours B.A. from Trinity College at the University of Toronto in Modern Languages and Literature.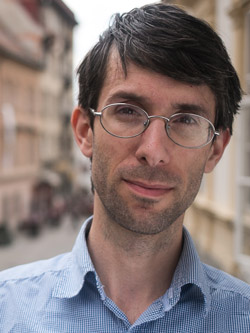 Viktor Klimo
CSS Designer
Viktor comes from Bratislava. During his university studies of Journalism and German language he moved to Nitra. After his studies he spent nearly 3 years in Sydney.
Apart of being a father and designer, he is passionate about food and coffee. He maintains one of the oldest Slovak foodblogs at delikatesy.sk and is judging barista championships.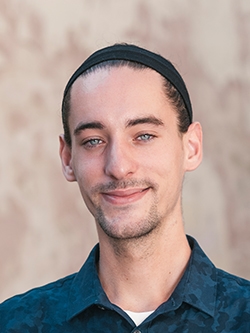 Patrik Bartas
Junior CSS Designer
Patrik is from Skalica, a charming town known for it's historical architecture and delicious chimney cake called "trdelnik". He holds a Master's degree from the Faculty of Architecture at Slovak University of Technology.
Patrik is co-organizer of a community bike sharing network in Bratislava called White Bikes. Besides bikes, Patrik is passionate about skateboarding, swimming and running. His other hobbies and activities include design & architecture, handcrafting, food & cooking, music, movies, languages and travel.
Project Management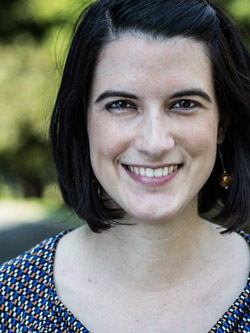 Zuzana Turlíková
Project Manager
Born and raised in Bratislava, Zuzka holds a Master of Design from the Faculty of Architecture, Slovak University of Technology in Bratislava including a year at Copenhagen University College of Engineering. She is currently working on a PhD in Design at the Technical University in Bratislava.
Zuzka loves family, people, art, Denmark and projects.
Zuzka is currently on maternity leave. Congrats Zuzka!
Programming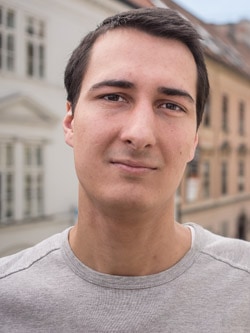 Martin Viceník
Senior Programmer
Martin graduated as an engineer in Computer Science from Slovak Technical University in Bratislava.
Martin grew up in Liptovský Mikuláš in northern Slovakia next to the beautiful Tatra mountains. All the calming wonders of nature have not had an effect on Martin yet as his free time is dedicated to leading themetal band Striguli on guitar and vocals.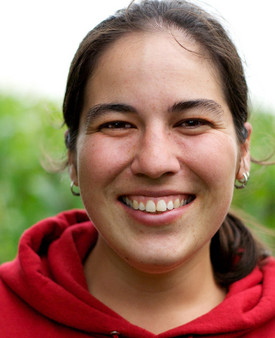 Zdenka Uhríková
Senior Programmer
Zdenka was born in Bratislava. She has a Master's Degree in Computer Science from Comenius University and a PhD in Cybernetics and Computer Science at Czech Technical University and the University of Ulster in Belfast.
Zdenka loves travelling, animals, outdoor sports, photography and her daughter Viki. She never leaves home without her trusty DSLR. Zdenka is currently on maternity leave. Congrats Zdenka!
Site Promotion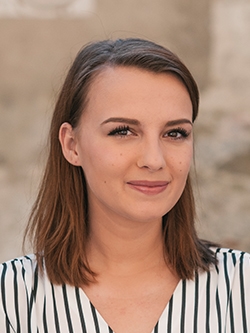 Sanela Kurtek
Site Promotion Team Leader
Sanela was born and raised in Croatia. From the moment she learned how to talk, she spoke two languages: Croatian and Slovak. Following her roots, she moved to Bratislava where she graduated with a Master's degree in Journalism. Three years ago she got herself into the magical world of social media and online marketing and she's been happily stuck there ever since.
Sanela likes reading (literary reportage, sci-fi & fantasy), good music, and rewatching The Office every once in a while.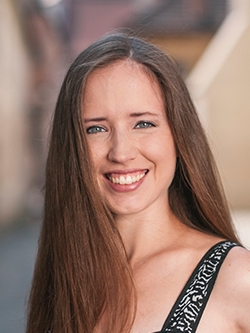 Natália Klenovská
Account Manager
Born and raised in Bratislava, Natália studied Chinese studies at Comenius University and music at Conservatory in Bratislava. Apart from her work as Account Manager for Foliovision, she is also co-organizing the International Film Festival Cinematik in Piešťany, Slovakia, and WordCamps in Bratislava.
Natália, Foliovision's very own Bond girl, loves new exciting experiences, especially those that happen outdoors - for instance, paragliding and yachting! Besides working with WordPress, she also loves to play music on various instruments, DIY projects, and meeting new people.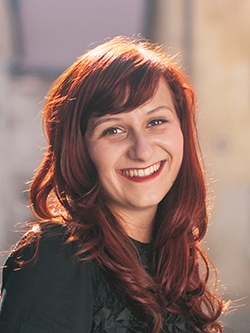 Diana Takácsová
Photography Editor
Diana comes from a small village near Bratislava called Veľký Biel, and is a part of the Hungarian minority in Slovakia, speaking fluently both languages. She holds a Master's degree in Mass Media Studies which she acquired by studying in Trnava, Slovakia and Sibiu, Romania.
Diana is a photographer interested in questions of identity. She seeks smaller stories that tell more about the whole, investigating the daily life of different groups and communities. A passionate traveller, she has been both to the Arctic and lived in the South of Italy. You can see her work at her website or her blog.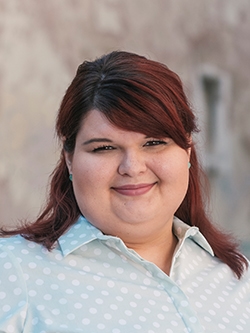 Katarína Vaneková
Social Media Specialist/Content Manager
Katarína was born and lived her whole life in Bratislava. She graduated from Paneuropean University here in Bratislava with a Master's degree in Marketing and Mass Media Communication.
Katarína is very passionate about writing, board games, pop-culture and fantasy and sci-fi movies and books. She occasionally volunteers and speaks at various Slovak and Czech fan conventions, talking about TV-shows, movies or books she enjoyed.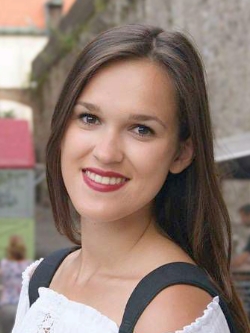 Kamila Šebestová
Social Media Manager
A true Bratislavian, born and raised in Slovakia's capital, Kamila studies Advertising and Marketing Communications at Comenius University. Apart from her work as a social media manager, she is a published novelist and a volunteer in a music events startup company Sofar Sounds.
Kamila loves art, creative writing and meeting international people! Especially Italians, since she lived in Italy for some time. Her favourite Italian word is "abbiocco" which is the sudden feeling of tiredness one gets after eating a good big lunch (like for example, in Zylinder, where we have our daily lunches).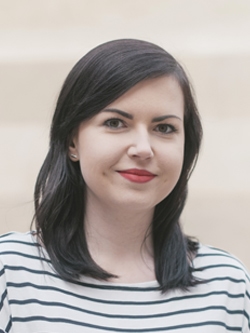 Liana Rusnáková
Social Media Specialist/Content Manager
Liana comes from the eastern part of Slovakia, having lived both in Prešov and Košice. Later in life she moved west, to study mass media communication in the small, but charming town of Trnava. It was here where she developed an outgoing interest in gender roles in society and eventually graduated with a Master's degree.
Liana considers herself a minimalist with passion for DIY projects, crafts and sustainable living. She loves good books, writing short stories and watching the Twin Peaks series.