I should preface this article by saying that of the social networks, we like LinkedIn best. They don't try to get ahold of information about you they shouldn't have and they give the account owner very good granular control of what appears in his or her account. On the other hand, sometimes one wants to close an account. And it should be easy.
How can one quickly and easily delete one's LinkedIn account? It turns out nohow.
First, it's almost impossible to do it without seeking out very detailed documentation. Fortunately you have arrived at the right place.
The received wisdom is that you have to open up a customer support ticket to close your LinkedIn account. That's no longer the case. Possibly thanks to the direct pressure that celebrity programmer (can a programmer be a celebrity?) David Heinemeier Hansson brought to bear.
In the second round of Heinemeier Hansson's LinkedIn let me go hell, Heinemeier Hansson wrote:
But two people from LinkedIn has now been in touch and hopefully we can work this out. I'll try my best to get the quit-account operation to be automatic, not manual. That's the big problem.
But it's still not easy.
You have to search for the cancel function deep in the help profiles. What brings it up is "delete profile" here – http://linkedin.custhelp.com/
Once you are there here are the instructions:
Close an account and remove your profile from LinkedIn by completing the following steps:

Log into the account you wish to close.
Click on 'Account & Settings' found at the top of the home page.
Click on 'Close Your Account' under Personal Information.
Select a reason for closing your account.
Click on 'Continue'.

Members should only have one LinkedIn account. Multiple accounts can prevent the ability to accept an Invitation. Closing additional accounts should resolve this dilemma. Prior to closing any secondary accounts:

Inventory all connections and identify any that may be missing from the primary account you wish to keep.
Send Invitations to those connections missing from the primary account.
Update any profile information that maybe on other account profiles.

Note: Once the account is closed, a user will no longer have access to the account or the contact information. If an account is closed in error, it can be reopened by contacting Customer Service. LinkedIn will be happy to re-open your account if you can provide a confirmed primary or secondary email address tied to that account. However, LinkedIn does not have the ability to restore any pending invitations or sent recommendations on a re-opened account.
Not so easy. If you are managing any groups you have to delete those too.
You have to go through about six screens to get this done.
One of my clients has multiple profiles. The emails that those profiles were created under are long gone. Let's see how long it takes LinkedIn to actually respond.
Update: out of three duplicate profiles:
I found the email and removed the account
Wonder of wonders LinkedIn removed this one based on my ticket (logged in as my client from his main account)
This one (a Private profile but certainly my client) is still there.
God help you if you actually sign up for their paid service. Apparently they will not allow you allow to terminate at all in that case. One poor sod had to cancel his credit card to get off paid LinkedIn:
I tried to cancel my $20/month subscription with LinkedIn. They never responded to emails and charged me for months until I finally found a way to stop the billing. Seriously this worked.
Cancel or report your credit card lost or stolen with the number you used for LinkedIn. no new charges occurred after that. And my account was finally set back to the basic status no more $20 fees.
What's worse, for a business which takes money for its services, LinkedIn does not answer its telephone. Here's the number in case you need it: if anyone comes across an extension which actually works you can post it and I will send anyone who subscribes here that info. Posting it on the open web would probably lead to the extension being disabled within a few weeks.
Speaking of which, LinkedIn's pricing is absurd – $400/year for an address book. That's one pricey piece of software. We pay $100/month for our online accounting package and something similar for project management but there are ten to forty users using those services day in and day out.
---
Epilogue
With the help of a senior customer service manager (I think the head of the whole shooting works) we were finally able to get some duplicate accounts deleted/merged. It was far too painful and took a matter of weeks. It necessitated giving false information to LinkedIn (if we didn't give false information they wouldn't help us), even though they knew the information was false.
In fairness to LinkedIn, there are people manning support and in extreme cases they are reachable. Which is better than Google (only place you can contact is AdWords, as they are taking your money) and probably Facebook (Facebook is so invasive we won't use it at all).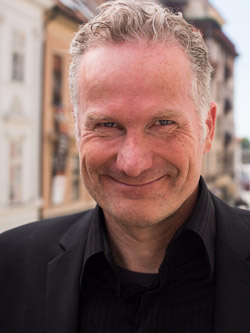 Alec has been helping businesses succeed online since 2000. Alec is an SEM expert with a background in advertising, as a former Head of Television for Grey Moscow and Senior Television Producer for Bates, Saatchi and Saatchi Russia.