runjumpthrow.com offers on-demand video coverage of British track and field competitions and also international races like IAAF World Athletics Series or Dubai Marathon.
Matthew Quine was a former professional athlete for the United Kingdom. He ran from his high school to college years until a serious injury baffled his career. The incidence of his original plans has brought Quine to a new idea of representing the local sports community – he founded a network of white-label sports sites for clubs and sports organizations Vinco Sport Ltd and under it a track and field coverage platform runjumpthrow.com:
I've had a gold medal in the UK and made national finals. I ran for two clubs, one was for my hometown's Redding youth league club and when I moved to university, I've switched to the Premiership club in Sheffield. It went on for many years, but my body wouldn't let me keep running around in circles. I ran on a decent level from 2008 through to 2011 when I got injured. I was injured for a long time until I came back in the 2015/16 season.

Athlete and founder of Vinco Sport Ltd and runjumpthrow.com Matthew Quine
However, if you thought that Quine came back to running in full-strength, you're wrong:
I'm not that kind of person who is sitting around and doing nothing, so after I've got injured I started filming my training partners. I did it because out of my own experience I've found it useful to watch my races. From there, skipping a few steps, the filming snowballed into what it is now.
Vinco Sport Ltd was born from a frustration of the lack of coverage of niche sports online and developed its platform for watching track and field online. It has branched into producing feeds for other sports and providing digital services from cloud stream distribution to video production and editing to a range of clients like BBC Sport or European Athletics Promotion Circuit:
We're online in this form since 2012 and it kind of accelerated from 2014. In the beginning, we had people watching 5 or 6 videos and about 300 views, so we filmed more and more and developed into a live stream company that doesn't focus just on track and field anymore but we do live streams of other sports like rugby and even do live stream of funerals.
Besides running a white-label service business, Quine couldn't resist launching a side video project about his all-time favorite sports discipline:
The runjumpthrow.com website is a separate project from the other sites, broadcasting specifically track and field videos. It enables athletes and fans to go from watching a 1-hour long stream to a particular race they want to see without searching for it.
In a couple of years, Quine got an investment partner enabling him to transform his time and resources into working on a better-organized system of publishing:
We used to have a custom-built website that used an old player. We've had quite a lot of issues with the player because people were using old browsers like Internet Explorer 8 and then complaining to us that it wasn't working while not having updated their computer in a decade. Moreover, the site was so clunky, that we couldn't change anything. At first, I didn't have enough spare time to work on a new website, so that's why it took us about 2 years to build it in WordPress. Before, we had no CMS system for the basics like articles, new videos, and new events. Luckily, I met an investment partner for our project which has enabled us to go full-time and finish the job.
With WordPress, Quine finally gained more control over managing his content library directly in the CMS saving him a lot of time:
WordPress gave us the ability to be dynamic. For example, I wanted to make a page some weeks ago for a marathoner. A guy who ran went back to Ireland and after getting Coronavirus regulations in place, he ordered me to run a charity on his site, so I needed to make just a different style page that is not on the home page.
If I wanted to do that on our custom-made site before, we would have to go to the code, change a little bit of it and it wouldn't have been very straightforward, whereas I was able to set up in 5 to 10 minutes on WordPress. It's important to be flexible in launching some special page – we can do that in a few minutes rather than go into code and go through a lot of different files.

Besides videos, Quine also hosts a large library of articles on his WP website
WordPress and its multi-site approach allow Quine to adjust every site from one single domain:
Our long-term ambition is to have a network website, so we have a couple of clients that come on already and want us to put content to their website. For example, a club can have a website based on its structure. The same single site can pop to multisite and that would be similar to our layout because it's already used on our website. From there all I need to remember is my user name and password.
FV Player's Hosting and Branding Flexibility
At the dawn of launching a technically more robust website runjumpthrow.com for streaming video reports and live streams, Quine needed to equip the site with a consistently performing video player:
Starting 2018, we've released the new website and we've started using FV Player because we needed to be able to show the videos, but this time with proper branding, such as watermarking.
Vimeo's interface works great with FV Player Pro, allowing users to enjoy more attractive custom branding:

Branding options: Vinco Sport Ltd logo appears in the upper right corner of runjumpthrow.com's videos
Quine now had both his old and new videos hosted on multiple servers:
Our pre-2018 videos are all saved on an Amazon S3 server where we started to custom upload and from 2018 it's all on Vimeo.
The FV Player performs well on any CDN including AWS, YouTube and Vimeo, so Quine could continue hosting on both of them in peace, without any additional hassle of moving large amounts of video files from one to another:
I was searching for HTML5 players browsing through lots of forums and websites and trying to find something that would be able to show different storage solutions but has a consistent look. I've found FV Player's integration with Vimeo and the back end system amazing. We still have some videos on a custom server based on S3 – FV Player was able to deal with AWS, YouTube, Vimeo, pretty much anything. And it looks almost the same as my live stream player.
Having the live streaming technology sorted out, Quine didn't need any more cumbersome solutions, but a complementary video player plugin to implement on his site, without having to purchase any unnecessary add-ons:
Other video players represent very expensive solutions that cope with a lot of other things but we already had a contract for live streaming, we already had everything hosted and I didn't want to completely re-invent whereas I could just buy a license for the plugin.
FV Player supports Vimeo's HLS and MPEG-DASH streams, and can play such videos on the majority of devices. Live Streaming with Vimeo and FV Player is also possible, but it requires purchasing of the FV Player Vimeo Live Streaming add-on.
Playback Speed
The flexibility of Playback Speed is essential for any sport videos and especially those which were not originally shot in slow motion. When Matthew switched to Vimeo, he has lost the option of adjusting it in his videos:
We used to have that feature in our old player and after switching to Vimeo we didn't have it at first. People in the sport like the slow-motion because they can watch carefully the technique and everything else in detail. At some point, we did get some messages on social media about that and luckily, we were able to recover it again with FV Player which has enabled us to bring back the slow-motion player.
Quine can activate the speed buttons both globally for all the videos on a site, or each video individually. The YouTube videos only supports basic speed steps of 0.25, 0.5, 1.25, 1.5, 2 but with a special treatment, it can work also with FV Player. When the speed buttons are turned on, the viewers can just pick the designated playback speed and the player will always remember it, without setting up anything extra besides using the buttons.
#6MetreGardenMarathon
Advanced Analytics Control
Using the FV Player combined with Vimeo and Google Analytics is a great option for any smaller publisher similar to runjumpthrow.com. This software together is viable thanks to their modest pricing (while Google Analytics being free) and help Quine to track the performance of his website and the data about his videos. The essential analytics dashboard data like social stats, custom reports, engagement & duration graphs can be accessed through the FV Player:
For me, branding, copyright protection, and being consistent throughout are the most important attributes of FV Player which gives us more control over the content and branding with the Vimeo videos. But mostly, it's the branding and the fact that you can kind of keep scrolling and get the analytics which is now a lot more accurate than they were before we've switched to Vimeo in 2017. We use another plugin that searches for account keywords on Vimeo and adds them in shortcodes to the FV Player, which does nicely create the groupings we've got on our website. We also embed some other client videos or just content that we can find on YouTube and pull in, so it's mixed content.
If we ever would get able to get a sponsor for our videos, I wanted a player allowing us to turn on the branding across all videos on our website. We've also realized quickly, that the analytics are going to be fundamental for us in the next years as we've moved from the old website to the new because it's much better than the older was. When people clicked and played video on the old site, the analytics in Vimeo wasn't working – it didn't tell us there was a new view, it would just say there was one play whereas now with Google Analytics and FV Player we see exact figure of whether it's been clicked on, how many times and if it's been also watched and that kind of things. After moving to the new site, we now can keep the previously lost track much better.


With FV Player and Google Analytics, you can check detailed video stats
e.g. how many visitors seen the full video
Foliovision developed a custom way of gathering data with FV Player, which gives a publisher a better view of the behaviour of his or her audience. For instance, Quine can see how many times a video was played, if the viewer skipped a part of the video, or where he left watching. In addition to that, he can go down to details such as the user's platform, format, or location of the viewer – data necessary to adjust the videos for his audience.
DRM Text Feature
Even though Quine acquired better control over the website's visitors and video views, he wasn't able to avoid the unpleasant experience of having his content stolen:
We've had a problem in the past with getting our content stolen, so recently we've enabled the DRM text protocol. The security protocol helps to prevent our content from people ripping us off and downloading the videos. It's great that it puts a specific text and number over the video every so many frames.
One of the FV Player's Pro version advantages is the DRM Text feature. How does it protect the video? With the DRM Text feature, the video gets watermarked with the user ID, IP address, and date for a short time. The data appear over the video only for a fraction of time and are almost unnoticeable, but when the video is recorded by a screen capturing software it gets imprinted into the output, where it can be easily found when it's checked frame-by-frame and allows the publisher to prove the originality of the content.
You can see the DRM Text in the screenshot below. It's deliberately subtle to make it difficult for pirates to find and remove the DRM. The specific information on a membership site can include the email or account name of the viewer, allowing a publisher to cancel an account. In this case, the publisher can ensure that anyone with whom the pirate shares the content will see his or her personal information. This is a strong demotivator to end users to widely share content illegally captured.

The DRM Text data captured in the upper left corner of the video frame
Or watch the video below closely to spot it. The DRM Text's interval for the video is set to 5 seconds:
U20M 1500m Final
The Future of Monetizing Videos
Given the current global situation in which the public sports events are canceled, Quine sees opportunity in the growing demand for extending his offer on runjumpthrow.com:
We have some premium videos that are on the site right now available to stream and we'll fully have to put a subscription model on it because our news and views have at least decimated since moving to the new website.
Currently, we offer a manual downloading and I'm aware there is an option to do that with FV Player, I just wasn't been able to figure out the way to be able to extract the URL from Vimeo and from all the circuit videos that we've got to then offer and make it work with Vinco and everything else automatic, but it would be great. We've got about 3. Million page views and 700.000 sessions per year. The audience consists of both, it's the athletes themselves with their family and friends and generics athletics fans. Seeing how things have changed in the last few months, building a subscription-based platform is possibly an aim we're looking at.
FV Player's full membership solution allows users to restrict parts of the content for logged-in users only. The pro version gives you advanced options of splitting users into different membership levels and setting payment gates for your users to join various subscription plans. It also includes setting up encrypted HLS video on Amazon Cloudfront and/or Vimeo Pro. With an already active site and community, runjumpthrow.com has a good chance of encouraging its supporters to donate and start generating revenue.
For very advanced membership sites, FV Membership is fully cross-compatible with all Restrict Content Pro plugins and technology so it's always easy to add additional membership features and payment gateways.
Our bread and butter are more the live streams and the company we use for that got recently bought by Vimeo, so I'm hoping that at some point it will become a bit more straightforward to work with the FV Player.
Follow Vinco Sport's Facebook, Instagram and Twitter for the best from the world athletics news. Learn more about all the features helping runjumpthrow.com below. 
REFERENCES
RCP Integration with FV Player
Protecting Videos with DRM Text
Improved DRM Text
Playback Speed
Using Google Analytics with FV Player
CR00CR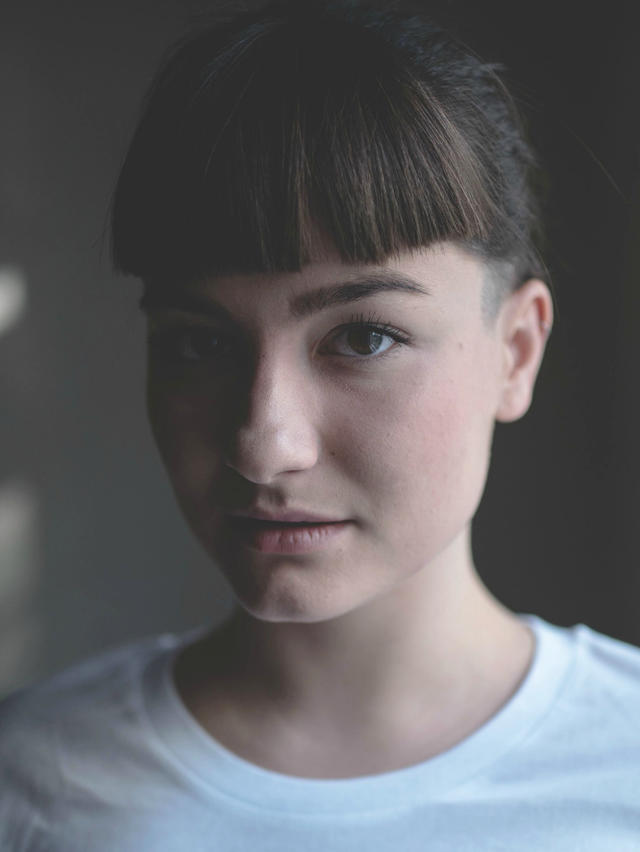 Chiara was born and raised in the neighbourhood of Petržalka in Bratislava. Besides studying Marketing Communication at Comenius University, she happens to be an observer, mostly through the lens of a camera.