The legendary storyteller Richard Stone of StoryWork approached us recently to help him integrate LearnDash LMS (Learning Management System) with FV Player Pro and Vimeo for his LivingStoriesTraining.net project focused on the healing journey. Many modern themes particularly from Envato come with a bundled page builder which doesn't respect core WordPress editor features. Often those themes even try to force their own buggy or not particularly capable video player on the user.
How LearnDash works
Not in this case. LearnDash uses all the good stuff of the core WordPress sensibly, so the Lessons which form the Courses are just another custom post type. The LearnDash custom post type includes all core WordPress capabilities, including full support for FV Player:

Just insert the Vimeo URL as the splash screen and caption gets in automatically
Respecting the core WordPress features such as custom post types saves you a lot of trouble if you decide to switch to some other LMS. Using Vimeo saves you all the trouble of video encoding and hosting. Using FV Player allows you to put these Vimeo videos to your LMS easily.
Here's how a LearnDash page with FV Player integrated looks:

Cost-effective: Unlimited courses and videos for less than $500 year including hosting
FV Player Pro and Vimeo Pro give you almost unlimited video hosting and bandwidth for a yearly price of less than $250. Together with LearnDash they offer a full learning system including membership and checkout features for $129. For less than $500 (the last $100 covers a hosting account for your WordPress), you could teach video courses to literally hundreds of thousands of users. It's amazing how quickly technology has advanced. A system like this would have been $20,000/year plus hosting fees ten years ago. This puts the power to change the whole world in your hands for the cost of a good suit.

Open Standards, No Lock-In
All three companies, Foliovision, Vimeo and LearnDash believe in compatibility and open standards which is what makes possible this kind of synergy. This is the power of the open standards vs walled gardens (like Facebook, Microsoft, Apple, most of Google).
As LearnDash at its core is just a custom post type, your content remains your own so if you ever decided to republish your course for free or as registration-ware only or move to another membership software, migrating your content would not be that difficult. FV Player also works with YouTube so if you wanted to move your videos to a completely free hosting platform. We prefer Vimeo as it doesn't try to do draw your visitors away to their own site unless you agree, whereas YouTube will try to show advertising and branding, no matter what you do. We do what we can to limit the YouTube branding and ads but it's a moving target. There's no lock-in with any of the products.
The Client Experience
Richard Stone is delighted with the end result.
I used FV Flowplayer in my site that uses LearningDash to share training videos that are hosted on Vimeo. The team at FV provided excellent support in getting the player set up on the site and provided outstanding documentation to assist me. Couldn't be more pleased with the outcome.
Thank you Richard for your kind words and for your work to make the world a better place for those facing illness or hardship and their loved one!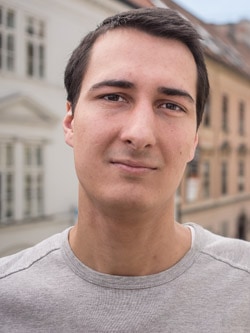 Martin graduated as an engineer in Computer Science from Slovak Technical University in Bratislava. He grew up in Liptovský Mikuláš in northern Slovakia next to the beautiful Tatra mountains. He is the developer behind our FV Player.