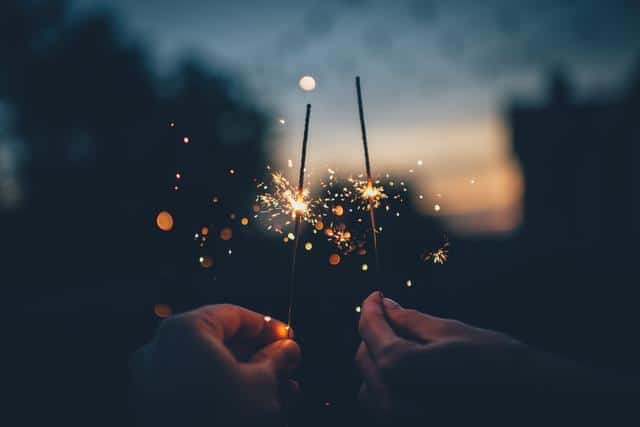 2017 was a great deal for us in Foliovision! We've worked a lot on polishing our products and services as well as on getting more visibility on the market.
This year, we had our first Black Friday sale and got listed in about 20 different Black Friday sales roundups, yay! It was a great experience, but we still have so much to learn. Many thanks to all of you who decided to partner up with us, especially to MasterWP, WP Mayor, Winwar.uk,  WPulsar, WP Newsify, PressAvenue, you guys rock!
This year was also pretty awesome for us on social media. Alec's post on Markdown editors and Sanela's post on free stock video resources got shared more than 590 times each!
But the most important thing for us, of course, is that our beloved child, FV Player, grew so much in the past year! We welcome so many new pro users of FV Player Pro in addition to the 30,000 active sites using the free player. We've received 15 new reviews of our player on WordPress.org, and all of them were 5-stars!
The FV Player got lots of new tweaks and features and became the most feature-rich video plugin for WordPress on the market. Here is how it happened:
January 
We had quite a kickstart in the beginning of 2017 as we introduced a new featured image option. The new "Add featured image automatically" setting allows you to set the automatically set the splash screen of your video as a featured image unless specified otherwise. Great time saving trick! One more cool addition to our FV Player was the added option for SDH (Subtitles for the deaf and hard-of-hearing) for your videos.
February
February brought a great deal of changes for the FV Player this year. Most importantly, there was an FV Player Pro 0.8 update that included a lot of amazing features, previously available only in beta mode. The player got a new welcome screen, encrypted HLS support that helps users secure their videos, we also managed to make Vimeo videos load faster on FV Player and added a Vimeo MPEG-DASH support. For those who have ExoClick licenses, February also brought some good news: FV Player Pro now supports ExoClick ads.
In February the FV Player Pro also learnt to automatically add a splash screen and captions to the videos embedded from Vimeo and YouTube. You can still choose the splash screen manually, of course, but this feature might save you a lot of time. 
Interactive video transcript is another fantastic thing that happened to the FV Player Pro in February. The interactive transcript below the video highlights currently spoken text and allows the viewers to jump on any moment on the video by navigating the transcript text. A real gem for the e-learning websites and video courses! See how it works: 04:00
I'm retired but if there is some work to be done I come over and give a hand.
I started 46 years ago.

At every flash, it is a picture that is born inside of this magic box.
conceived with incredible precision by a team of technicians
that inherited a 150 years old tradition.
When I saw the assembly lines I thought I could never work here.
Doing a repetitive work all day long was not for me.
A high precision camera must roll the film with unfailing regularity.
At that time being hired by a big company like this meant life time employment.
As long as the company lasted anyways. We had employment security at the time.
Here we do not pay attention to how much time is needed.
The technician patiently tweaks the springs of the speed regulator,
that he mounts, unmounts, and mounts over again,
looking for the perfect amount of tension.
A true watchmaker's work.

I assembled hundreds of cameras.

We were asked to do things properly.
The goal was to satisfy the client as long as we could.
Regardless of the saying, quality is not controlled, it is built.
The final quality control is pushed to the most extreme limits.
Each camera is quality controlled according to draconian guidelines
In the small cameras assembly lines were mostly working women.
They were supposedly more agile than men were.
But I am under the impression that their salary was much lower.

Bolex always has been a noisy camera.
It was the main disadvantage of these cameras.
If you wanted to record sound next to the camera that was an issue.
The camera sound was overwhelming, the noise of the mechanics was overwhelming.

If you want to see if the camera is struggling
you set them to 64 frames per second,
you slow down the friction of the rewinding and you let them slow down.
When some get to the end they sometimes go « … »
Paillard Bolex is the symbol of a renowned range of cameras
capable of capturing life as well as reproducing it on the screen.
Commented with voice recordings or complemented with orchestra music.

Devices ranging from the simplest to the most advanced.
Designed for the beginners as well as for the advanced users,
equipped with refined and efficient improvements.
Paillard the camera of the connoisseurs.
March
Those who use our FV Player know that it's fully brandable, but in March it got even more adjustable design features! With the new skin settings you can now not only choose the player's skins colours but also change the font and the size of the subtitles and see all your tweaks in the preview! This is how it looks like:

In 2017 we added a new hosting option – KeyCDN, which allows you to serve your video content at a relatively low price via content delivery network, while protecting it from hotlinking and downloading with a secure token. Pretty great, right? 
Another great thing that happened to the FV Player in March was an announcement of a new amazing feature – DRM text. The DRM text is a small box that appears in the video for a fraction of a second to help you secure your videos from pirates. It won't prevent people from downloading it, but it will definitely make it much easier to prove that the video is yours. Here's how it looks in action:

April
April marked a great change in the way people share videos with FV Player! From April on, you could generate a link from any second of your video and let the people jump to that exact second by following your link. And all with just one click on the 'Link' button!
A new video download feature was a great new addition to our FV Player. This was an especially good news for the membership sites because it allows to show the download link on the video to those users who are logged in (perhaps, those people who paid a fee). After the video was downloaded, you can track which user downloaded it, what other videos he downloaded, etc.
May
In May, the free version of FV Player got an update and a new version number 6.1. The new updates were mostly in the backend and might not look that shiny and exciting at a first sight, but they did make a big difference for the users.  For example, it reduced the pages' loading time, since the CSS will only load if FV Player is found on the page.
The FV Player also enhanced your SEO by starting to use Schema.org that improves the way your page looks in SERPs (Search Engine Results Page), since it can provide information about the nature of any part of your content (e.g. video).  
June
The greatest memory of this June for us was the WordCamp in Paris that we attended. We enjoyed some great talks and, of course, Paris itself!

Fired up by the Wordcamp, we were really productive in June. We managed to improve keyboard controls for our FV Player, letting the users start and stop the video, mute it, and change the volume or speed of the playback using the keyboard shortcuts. We've also perfected our interactive transcript feature and playlist subtitles and implemented new mobile settings for FV Player. In June, we also added Amazon Drive support on our video player, which means that you can now host your videos basically everywhere and use FV Player.
July
July brought some major updates for FV Player as the version 6.2 came out. One important step for adjusting the FV Player for your marketing needs was the integration with MailChimp, the most popular e-mail marketing tool. Starting from July the users of FV Player can add a subscription form at the end of the video asking the visitors to subscribe to their newsletter.
One more great feature that we added in July was the tracking of broken YouTube videos with FV Player and Google Analytics. You will now see immediately if the video you posted is unavailable (it was made private or removed or the uploader didn't make it available in your country):

August
August was scorching hot in Bratislava and many of us used this time to have enjoy relaxing holidays somewhere close to water.
Despite the heat, we've managed to release a new add-on – the FV Player Pay Per View. The pay per view additional plugin will restrict the access to your video only for those who payed to see it. The rest of the website visitors will see only a preview video of your choice, those who paid will have an open access to the video for 48 hours, which is a great way to monetize your video content.

Ice cream breaks are important during summer!
September
FV Player 6.3 was out in September with lots of new features and updates, including redesigned playlists and a text playlist option.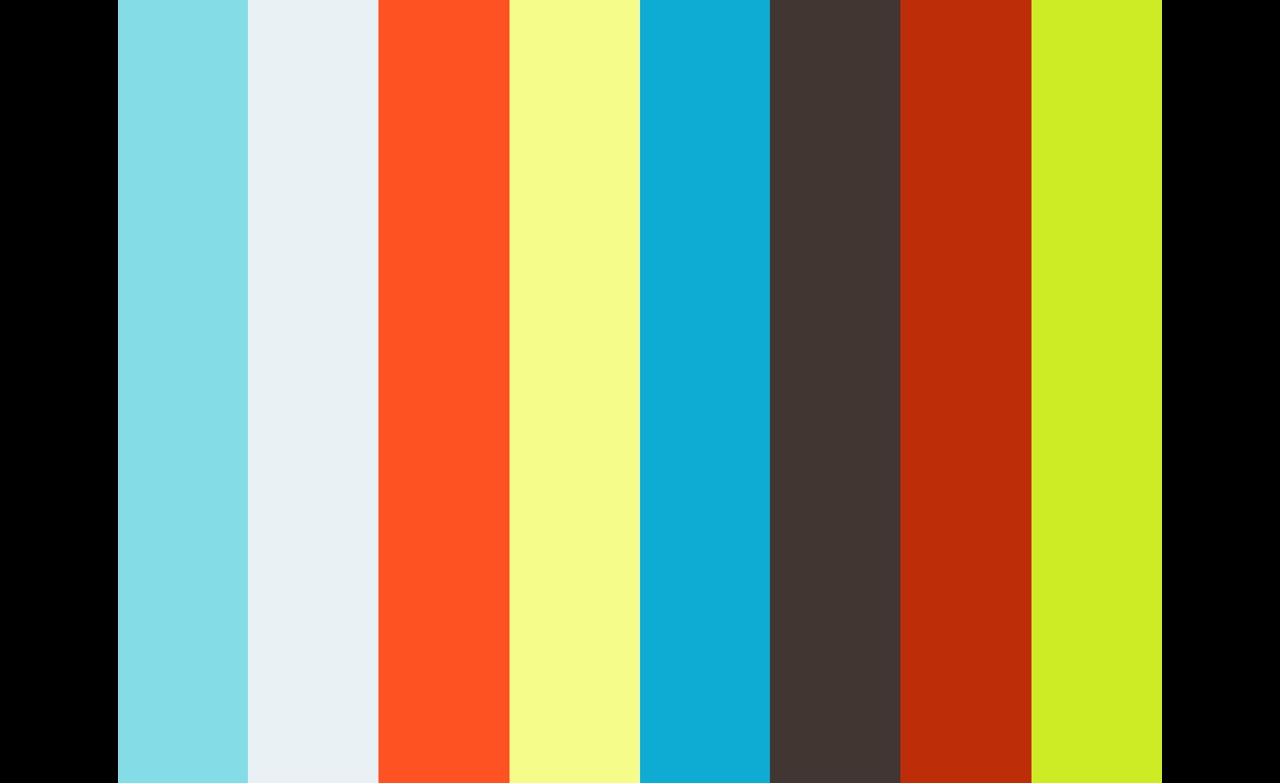 You can see three other playlist styles here.
The page builders are getting more and more popular these days, as they allow the non-techies to create good-looking sites without any special programming skills. The FV Player already had integration with some editors like Divi Builder and Pootle Page Builder, and in September we added a support for one of the most popular editors – Visual Composer. 
September is usually an active month for our team at Foliovision but this year it was very special because our the founder of PianoGroove Hayden Hill visited our office in Bratislava to work on his new site. We don't often get a chance to meet our clients face-to-face, so we really enjoyed meeting Hayden: personal contact is indeed priceless. These were a couple of very productive days for us, but we've also managed enjoy an afterwork beer with Hayden and to have a gourmet lunch at Zylinder restaurant, where Hayden surprised us with an improvised piano concert.

Hayden Hill, Pianogroove founder playing lunchtime Jazz
in Zylinder Restaurant Bratislava September 2017
October
There is time to make mistakes and time to correct them. October was this kind of time for us, so we spent this month fixing minor issues and bugs without adding any new bells and whistles to our plugin. In the end of October we managed to move 16 new features from Beta version to the main release.
November
In November we've added a new great hosting option – BunnyCDN - one of the fastest and cheapest solutions available, with the prices starting at $0.005 per GB for the global distribution. It is also very user-friendly and offers a secure token option to protect your videos. Using FV Player Pro with BunnyCDN can be a great solution for video streaming sites.
Another great addition to FV Player was a new Limit ad playback feature now available for Video ads. When activated, this new feature will limit the playback of your video ads for only one time a day in each browser, making sure that you won't annoy the users with the same ads appearing too often in the videos.
December
We've added loads of cool features towards the end of 2017! First of all, the Sticky video feature that allows you watch the video in a small box while you scroll. Here is the Sticky video feature in action: FV Player Sticky Video Feature Demo
Secondly, we've added a Splash text option that will make your video caption appear on a stripe on a video, before the user clicks 'play'. 

Goals for 2018
As you see, 2017 was a very productive year for us and we are proud of how FV Player's evolved. That's why we are not afraid to set even more ambitious goals for 2018. First of all, we will update the Flowplayer core engine to version 7. We are planning to redesign the structure of the playlist code and the overlay ads settings, add the mid-roll option to custom video ads and remembering the playback position.
We would also like to update the scroll autoplay to pause the video when out of sight. In terms of integration, at the moment we are planning to add the Google Tag Manager support. Another important update will be adding the auto-splash screens for all videos, not only Vimeo and YouTube (you won't need to set them manually anymore). We are excited about the upcoming year and what it will bring to our FV Player!
Wishing everyone a great year from our Foliovision team!
KI00KI