Sticky Video
Sticky Video is a cool new feature that we recently added to the free version of FV Player. When active, it will create a small video box that will float when you scroll below the original video. See how it works in this video and you can also scroll down past the video to see it in action! 00:33
FV Player Sticky Video Feature Demo
As you can see, the video box will appear automatically. It can be closed if the viewer wants and contains all the functions of the regular player. The mini video box will also hide when you scroll back to the original video and re-appear when scrolling down again. 
Read our Sticky Video guide to learn more about it.
Splash Text
Splash Text is a new and more appealing alternative to the classic video captions. It will let you write a text that will be shown in a stripe overlaying the video – it looks very similar to the "2017 with captions" playlist design.

The 2017 Horizontal playlist design with captions
As you can see on the example video below, the Splash Text gives more clean, compact and appealing look to your videos, while letting the viewers know what they are about to watch. You can of course write anything you want.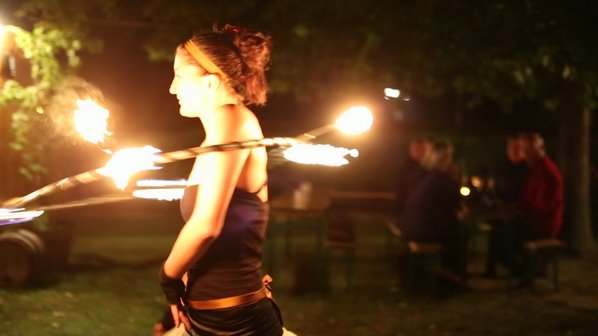 00:44
Using Splash Text is available only for individual videos via the shortcode editor, or by using a shortcode parameter splash_text="". You can read more details about this feature in our guide Adding Captions and Splash Text.
Pay Per View's New Rental Duration Setting
FV Player Pay Per View, our add-on plugin used for selling temporary access to video content (basically a video rental service), got its first bigger update. We added an option to manually change the time period during which your viewers will be able to watch a video they have purchased.
Until now, the availability of the video was fixed to 48 hours, but now you can edit the number and set any value (in hours) you want. You can find the option in Settings > FV Player PPV > Settings > Rental duration.

Setting the default rental duration in FV Player Pay Per View settings.
All the details about FV Player Pay Per View and how to set it up can be seen in our guide How to use FV Player Pay Per View.
Bug Fixes
Video Link Format Fix
The video link feature was sometimes causing issues with its formatting. We have decided to simplify the link format from

http://site.com/my-video/#fvp_example?t=1m33s
to

http://site.com/my-video/#fvp_example,1m33s
Removing the ?t= string helped to improve compatibility through all browsers and should cause no issues anymore.
Don't forget: