The situation is more serious than I initially thought when I wrote this article. IBM has
repeatedly
savaged governments around the world for sums up and over $1 billion dollars for systems which don't work and have to simply be discarded.
Winning megaprojects with low initial bids and then turning a $20 million project into a billion dollar con of the client appears to be an artform at IBM. Governments all over the world have suffered, tax payers have paid for senior IBM bonuses. Ordinary citizens have gone six months or more without their paycheques.
This behaviour appears to be IBM policy and not an accident. This very grave situation cries out for a deep investigative long form feature. Together the governments of Canada and Australia and Pennsylvania (just the ones I've found so far) likely have a case of deliberately malicious business practices.
Apparently IBM has made USD $780 million building a payroll system for the Canadian Government which does not work.
Potential Savings on Payroll
The idea was to save money by eliminating jobs. Canada has about 260,000 public servants. Over 1200 people were working on payroll (accountants, bookkeepers and managers mainly with some IT guys thrown in to make it work). This is about half of one percent on payroll. Payroll is about one third the cost of accounting in our company. I'm unable to bring our accounting costs much below 3% of turnover on a sub-million dollar turnover despite strong efforts and automated software like Freshbooks.
I'm using headcount as a symbol of dollar figures for the Canadian government as in a service business like government or a software/IT company salary makes up over 70% of costs. It's not exact, but it provides pretty good reference numbers. Projecting these ratios onto Canada's federal government this would mean it's about twice as efficient as we've been able to become as a small business paying attention (we'd be at 1%). This is a ludicrously high on this kind of economy of scale. So the idea to reduce the head count was a good one. The target was 500 staff instead of 1200.
The mistake which was made was to try to stuff all the very diverse payment systems into a single system. It would have made more sense to categorise the type of payment systems and put like together with like. There would be a master reporting system on top of all the modules to deliver combined reports. The reporting system would be relatively easy to write if the ten or fifteen payment systems were well and simply made and storing data in an accessible way. You'd start by categorising the kinds of payroll, choosing one category, building one good payment system and then clone it out to the others.
IBM instead sold the Canadian government someone else's software (Oracle's Peoplesoft) on a sweetheart contract which did not require delivery of a working solution. Then IBM failed to successfully implement while taking payment all the way along.
A History of Public Contract Fraud
Like a military contractor in the United States who is paying kickbacks (campaign contributions above board, foreign bank accounts below board) to the congressmen and women and senators who vote on their programs, IBM gets paid more for their failure.
It's not an accident or a one-off. IBM did something similar to Australia:
The Australian state of Queensland scrapped a similar project after an initial contract went off the rails and ended up costing the government around A$1 billion ($772 million) to fix. A public inquiry mostly blamed government officials, but determined IBM shouldn't have been chosen for the job.
It shouldn't be this difficult for governments to resolve failed contracts. There is no reason for private enterprise to profit from failed public projects or inadequate estimates.
In cases like this in the past, the Canadian Government would just be able to tell IBM to deliver the goods as promised or IBM would be banned from doing business in Canada – effectively frozen. Under NAFTA and similar trade pacts, governments have lost all leverage and these sweetheart deals continue to be pushed through.
Why should the Canadian taxpayer foot the bills for corrupt contracts with devious suppliers? The answer is we should not. Companies should know that when they contract to provide public services they will be held accountable.
Some more history of IBM at home and abroad
IBM is a hollow shell of what it once was. IBM treated its own workers horribly, when in 1993 they initially off-shored what was the world's most capable software and engineering workforce. One of IBM's major destinations after blowing up their US workforce was Bratislava. Some of IBM's business has moved on from Bratislava now as the environment is not sufficiently low cost any more. From insiders here, I had the chance to learn how IBM's service business really works.
An IBM team in Bratislava is an account manager who is an a group of ten with an account director above them. I.e. there are only two people with whom you would have contact. Slovaks are very talented at mid-level service jobs: responsible and polite if not particularly fast-moving. The general level of foreign language learning is high as as in addition to reasonable natural talent, Slovaks are forced to communicate with the outside world in any other language except their own. So far, so good.
The tech credentials of these software "experts" were pretty low. Language skills was the bigger issue along with basic computer literacy (ability to send emails and manage a CRM). An HR recruiter who worked for IBM and I had a running joke about what it took to get hired at IBM Slovakia. It was just three yeses to the following questions.
"Can you say your name in English?"
"Can you sit at a desk politely?"
"Can you turn on a computer?"
Yet if these people or their friends were the only ones who had contact with your data, no issues at all. Slovaks, particularly in the service industry, are astonishingly honest.1
Who really implements software at IBM
The technical work was not kept within Slovakia at all. It was sent out to boiler rooms in India with extremely low skilled specialists and very high turnover. Your little service job might have to be done three or four times before it passed quality control and your "team leader" reported back to you. The teams were always rotating and there was no continuity on the work on any given project. If I were an IBM customer, I'd be very worried about my data transferred between so many jurisdictions and experts. It only takes one weak in the chain for your private business data to leak into the wrong hands.
In exchange, companies were paying premium development rates – hundreds of dollars an hour. IBM were effectively selling you $4/hour developers at premium prices. A company could hire software customisation engineers on hourly remuneration with ten times the soft skills and five times the hard skills for one third the hourly rate IBM charges.

IBM Bangalore, where software is made © CC/Amol Gaitonde
Now Canada is paying for IBM's irresponsibility as an employer, a supplier and a corporate citizen.
IBM vs Local Developers or Local Experts 
Canada would have done far better to hire Canadian Mike McDerment to build their payroll system from scratch. Mike has built two accounting systems which work more or less flawlessly: Freshbooks One (what we use) and Freshbooks Two (what Freshbooks are selling now). Freshbooks practices accountability. Once when Freshbooks servers went down for about eight hours, Mike gave everyone affected (about half their customers) a free month of service. I thought that was crazy over-compensation (and that's from someone who refunded $6000 to a single client for a project which didn't go according to plan).
My only recommendation to someone thinking of buying the IBM brand. Just don't. IBM doesn't produce what they are selling, offer low quality services at high prices and seek to sign customers up to dishonest contracts. In addition, IBM treats its employees very poorly (as contractors where possible), has hollowed out its home economies (North America). As coup de grace, IBM has stolen nearly a billion dollars from both Canada and Australia on failed payroll projects.
If this is how IBM treats its staff and governments, why would IBM treat your small business any differently?
---
Historically Slovakia gets lumped with Eastern Europe in popular perception – Slovakia is nothing like Romania, the Ukraine, Albania or even Poland in turning out petty criminals or promiscuous online fraudsters. Not to forget Western Europe, France has a far more unhealthy work culture and fraud at work and as a way of living is far more acceptable than in Slovakia. Germany and Austria tend to value probity far more highly than the Mediterranean countries. Hundreds of years of late Roman Empire corruption left an undying footprint. ↩︎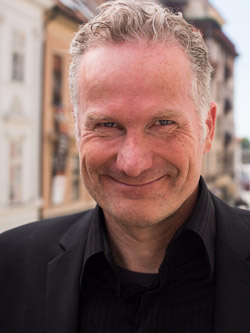 Alec has been helping businesses succeed online since 2000. Alec is an SEM expert with a background in advertising, as a former Head of Television for Grey Moscow and Senior Television Producer for Bates, Saatchi and Saatchi Russia.