After you have read this article on TeamworkPM (and the comments, don't miss the comments), don't miss our analysis of how to use the brand new Observer Status to double your agency's productivity in Teamwork. The new integrated Teamwork Desk solves incoming shared email woes once and for all.
We've been using Basecamp to run Foliovision since 2004. We've loved Basecamp and then liked it a little less when 37signals forced us to use their branding. We moved to the 37signals Suite as soon as it became available. We've literally got 300 projects in Basecamp and even had 235 of them active until recently. I did a bit of housecleaning and brought that down to about 150 as Basecamp becomes very unwieldy with a large number of projects.
So if we've built a relatively large business with Basecamp and have so many projects in there why would we leave?
It's exactly that: Basecamp was great up until a certain point. For the last couple of years, the appalling search has been a real burden. The poor search is surprising as lead developer David Heinemeier Hansson is brilliant, even if he spends a lot of time in race cars these days.

David Heinemeier Hansson in the winner's circle
David, why could you guys not put some decent search code into Basecamp (SOLR for instance) and allows us to sort by date and relevance as a minimum? It's a week's work. You claim 8,000,000 projects managed by Basecamp in your marketing materials. That's a lot of unhappy users, wasting a lot of time searching with what cannot be found with your broken search.

Basecamp search results with no order by date: why oh why?
Dates are all over the place sometimes putting results from 2007 ahead of 2013
At one point, I'd almost had enough of 37signals slow updates but then there was a miraculous update to Highrise a few years ago which made it useable. I thought perhaps this would happen to the other products. The introduction of the flat rate Suite was a blessing for those of us with a bunch of different accounts (Basecamp, Backpack and Highrise).
Then came New Basecamp. The launch was a fiasco. At first 37signals wanted us legacy users to pay for both systems if we used both. Typical 37signals arrogance. After seeing an almost zero adaption rate, they smartened up and changed the system to allow you a free New Basecamp plan in line with your existing Basecamp plan. But by that point the excitement was gone.
We don't like the new Basecamp and can't use it. Missing in action:
Private items. We don't want to run parallel projects to be able to talk about the messy details out of the client's site. While I'm a big advocate of transparency and fairly often talk about too technical matters in front of the client, it's a big mistake, often frustrating the client. "Making me feel stupid" is something which has been written sometimes: don't do it. Not all of us have the technically gifted clients which 37signals probably enjoys when they do client work. Another reason the New Basecamp doesn't include private items is 37signals does not do client work anymore. 37signals are out of touch with why Basecamp was created: a way to manage client projects.
Time tracking. We bill clients. Running parallel task and time tracking systems costs Foliovision about 10% of staff time as they just try to keep reasonable notes on what they are doing so that they get paid and so that clients get billed. 37signals does not. They just don't give a toss. Time tracking integration between Freshbooks and Basecamp Classic was never good enough to want to fully implement as you had to keep a whole lot of things in sync (people/projects). Creating better time tracking and time tracking integration is not easy. The engineers at 37signals could have done so if they cared. They didn't.
Migration. Migration was dicey as the feature set was more limited. Surprisingly, there is a lot of manual work to move a project from Basecamp Classic to New Basecamp.

New Basecamp looks great but can't do very much: no time tracking, no private items
let's not even get started talking about GANTT/resource charts or other tools to
scale project management and/or improve efficiency in even a midsize company
Deep issues with Basecamp Classic apart from the weak time tracking include:
Slow. Basecamp has always been slow. Ruby on Rails let's you build great looking apps fast, but it's always been a bit heavy.
Search. As described above, Basecamp search is appalling. I literally lose hours looking for design files and specs from four or five years ago. We keep our clients for many years, many of our projects have been open for five years or more.
Retirement. Basecamp Classic which is still pretty good software has been retired. None of the above will be getting better any time soon. 37signals customer support is snippy and condescending about it.
Basically, 37signals have put us in a position where there is no way forward for us with them. Outside of project management, we've never really loved Highrise the way we loved Basecamp, although it's been much better since a few years ago. Strangely Highrise has never been properly integrated with Basecamp: client contact info at a minimum should be shared between the two applications.
As a CRM, we always liked Javelin/CapsuleCRM a bit better but at $12/user we preferred the Highrise flat fee model. Especially when 37signals put the unlimited suite package together at $149 and later $249 for us. Yet, in terms of per user billing, it turns out most of the people in Foliovision do not need access to our CRM (and probably shouldn't have). The CRM is for sales and admin. That's all of 2.5 people here in Foliovision. The other thirty have more important work to do for the clients already in project management. So the flat rate issues is a smaller one than I thought. So by leaving Basecamp we can have a better CRM environment with better email integration and can finally get on with some projects for which the Highrise process overhead was just a bit too high.
Returning to project management, all of those Basecamp issues with speed, search, features, privacy and time tracking are solved in TeamworkPM.
Search whatever you want however you want. The search is really sophisticated, allowing you to cast both wide and narrow nets. Sure it's not a single box, but neither is Google at the end of the day (advanced users use all kinds of query syntax like site:domain.com or – just to get through their day).
Time tracking is awesome: just track wherever you are and assign it to a task. When you are done the integration with Freshbooks is a bit counterintuitive at first but is brilliant in its simplicity. Basically you don't try to match the people in Freshbooks but just dump all the hours, notes and rates straight into a Freshbooks invoice assigned to a client. Then press send. I no longer have to keep parallel structures in both project management and billing. Hurray, hurray, hurray. This is the feature which made the business case for the hassle of making the switch.
Privacy is very granular for every item. I'd even say it's too granular and fiddly. But I'll get used to it. Much better than no options at all.
Writeboards/Notebooks are searchable at last so we don't need to create a separate company wiki (yet more software and logins for our team to manage).
Notebooks export to quality html with a single click (HTML view) plus copy so we don't have download Writeboards, open them up and edit them to get drafts into WordPress or other CMS.
TeamworkPM has the same unlimited user pricing model as Basecamp/37signals. Thank you again. We have a lot of people working part time and paying for project management per user is so Salesforce and antisocial.
We can even take our projects and put them on our own subdomain without branding. Thank you TeamworkPM, this was the feature which closed the deal.
Product Improvement. TeamworkPM are actively improving their product. TeamworkPM like users and like to make things better, sometimes even adding too many features. But they are quite good at making the extra features fairly invisible so clients can still use TeamworkPM without too much coaching or too many tears. There are even GANTT charts (beta).
Support. TeamworkPM are ready to go into the backend and run database queries when necessary to clean up import issues. I cannot imagine 37signals offering this kind of help on anything but the most exceptional basis. In the 37signals universe, there is almost only user error. If the product doesn't work right, it's the bioware. The dedication of the support team at TeamworkPM makes difficult issues child play.

TeamworkPM search granular preferences
It was not an easy decision. Any switch of system annoys (busy) clients and takes time for staff retraining (staff use more sophisticated features). Right now we still need to get our files back (TeamworkPM's migrator is broken in this regard, they could move the files via API if they wanted to) and put everyone's headshot back up – with 300 plus people in Basecamp just adding the headshots back is a substantial project. We'll try to use the built-in gravatar functionality but it's broken too (gravatars turn up very low res in TeamworkPM): workaround is to hand upload all the headshots. Basecamp API let's us grab the headshots but TeamworkPM API does not allow us to add them.
But all of these are details in the larger scheme of things. The two to four hours per week each team member at Foliovision will save time tracking will pay for the costs and productivity loss of migration within two or three weeks.

TeamworkPM design cutdown the way we like it for client view with no distractions
we've removed Time | Milestones | Billing | Files | Risk Register | Links
available tools can be customised per project and per client
the background colour (customisable) matches Foliovision
company colours: login screen is even better
On the plus side for 37signals:
37signals products look much better than other project management tools. Looks are important. Enough so that we could put up with the technical limitations for a very long time (nine years).
37signals take security and privacy very seriously. I haven't heard of a data breach in nine years as an attentive customer and haven't seen anything close to data leakage in my use of their products.
37signals are stable. They've been making money and running their own servers for a long time. They've refused many offers of buyouts and appear to be in it for the long haul. TeamworkPM is now sufficiently stable at this point (two offices, one in Ireland, one in Australia) so almost equal points to them. TeamworkPM are still cutting corners though, moving the core application out to Amazon instead of maintaining their own high quality infrastructure (two data centers would be enough). To be honest, the MySQL export goes a long way to giving me confidence. If TeamworkPM ever cripple the product with too many features (a real danger) or go belly up or get bought out, we can take our data and run. Login is now on a subdomain of foliovision.com so we could do a migration to Chiliproject (a Redmine fork) and be up and running within a week (albeit with a smaller feature set).
37signals believe in building and not patenting. We applied for a single patent in the project management are a couple of years ago for an important innovation which we came up with. While doing due diligence, I couldn't find a patent assigned to 37signals or its owners. That shows principle and putting your money where your mouth is. Respect.
The main issue over at 37signals is that since they don't do client work anymore, they are living in an ideal bubble. People have salaries, they work on features, products get done. It's sort of like a Marxist paradise what they have going on over there. To each according to his contribution, with a big enough pie to keep everyone happy. It would be wonderful if we could all live like that.
If on the other hand you still face clients and hourly billing, 37signals software is the wrong tool these days. In the meantime, TeamworkPM is a great solution to our issues.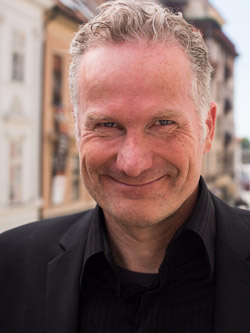 Alec has been helping businesses succeed online since 2000. Alec is an SEM expert with a background in advertising, as a former Head of Television for Grey Moscow and Senior Television Producer for Bates, Saatchi and Saatchi Russia.