Today has been a really long day at the office.
We have had interviews with three new candidates for SEO positions in the company. We've talked SEO strategy. We've gotten a couple of video promotion companies underway. We've created a new reporting system for life insurance quotes. We've fixed our SEO Images plugin. We've done a detailed quote for a new e-commerce site. We've tested two potential CRM-lite solutions. We've unsuccessfully tried to invoice again (too much work to have time to invoice!).
Life is not easy at the front lines of the web wars.
But sometimes working on the web can be great.
Peter and I had to spend a half an hour going over the intricate workings of a good sample Magento site to decide if we wanted to build that shopping site in Magento or build a custom cart of our own in WordPress. Here's the model Magento site:

Sexy ecommerce: WordPress or Magento – definitely Magento
Splendid implementation.
Perfect design.
Wonderful proportions.
Incredible attention to detail.
Flexibility.
And I am talking about the code not the excellent photographs. It was easy to see all the different variations available of the items. Easy to navigage from item to item.
But digging deeper there's a lot of fragile and browser dependent code here to troubleshoot. Keeping this site looking perfect and running right in five or six browsers is a serious undertaking.
PS. In the end we came down on the side of a preference for WordPress, as that's what we can SEO and build in our sleep. If the client would prefer a dedicated Magento site it may happen.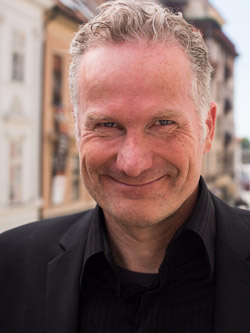 Alec has been helping businesses succeed online since 2000. Alec is an SEM expert with a background in advertising, as a former Head of Television for Grey Moscow and Senior Television Producer for Bates, Saatchi and Saatchi Russia.