A carefree and successful childhood doesn't just happen. An expert who knows a great deal about early childhood education is Pia Dögl, a CEO, author and parent coach. Pia works with individuals and groups all over the world on self-awareness and unfolding each person's unique potential. For many years, Pia managed Emmi Pikler House in Berlin, the temporary home project for children, before opening up her own NGO twelve years ago. In 2012, she opened up an online space dedicated to early education beginningwell.com.

The Origins of the beginningwell.com Website
We spoke to Pia Dögl about how it all started:
I started this project in Berlin, not far away from you, in the 2000s with 2 colleagues. The system of how abused children get treated is broken. What the authorities usually do is that they take the children out of the family if there is abuse happening, and directly give them into a guest family, without knowing how they are treated there. Sometimes after a short time, they are given back to their home family and the whole abuse starts over again, so my concept was to give them stability and then accompany the process of how the children are transferred into a guest family who then takes care maybe for their rest of the children life.
Out of this grew the idea of building up an orphanage after the principles of Rudolf Steiner, Waldorf schools, and Hungarian pediatrist Emmi Pikler to take in abused children and give them a foundation until they have settled, before they are given into a guest family:
I did this for about 6 years and then transformed the orphanage into a bigger association and moved to Vienna. After we got our first daughter, I grew the idea based on my social-worker experience with being a mother, to found a non-profit organization beginningwell.org in Vienna. It aimed to give out guidance for caregivers and young parents about all the principles developed in the orphanage and my educated career. 
Daily Care with Empathy | www.beginningwell.org
From Blog To Online Video Streaming Platform
By 2014 when the former portal beginningwell.org had grow to 5000 active users, the Dögl family moved from Vienna to San Francisco. Pia wrote her book Beginning Well – Empathy From The Very Beginning, now available in Amazon. When Covid-19 hit, it radically changed the environment for teaching and international conferences and coaching engagements. Pia realised that early childhood education needed a dedicated portal in pandemic times and rebuilt beginningwell.com as a full portal, with articles, video training, online workshops, as well as the original weblog with educational news.
I incorporated some of the content from beginningwell.org but the main and new goal became the production of lots of video content with expert-led workshops and to build up a subscription portal helping parents and caregivers to tackle all the issues about childcare in the early years, in a more professional way.
Adding the Avada Theme
The original weblog was launched in 2012 on WordPres. While it met the requirements of a lightweight and easy-to-navigate interface, it did not include either a dedicated video section or membership features. First, Pia and the technical team decided to upgrade to the sophisticated and capable Avada theme.
Our design team is in Vienna and they came up with some specifications, instructed the designer on the idea, which is still evolving. Because of the portal-operating team which is basically non-technical, we decided on the Avada Theme from Fusion which is pretty easy to edit and the team can now implement all the changes directly without the need for a lot of technical support. We have a more user-friendly solution now.

Upgrading the Video Component, Video Hosting
The new portal was launched in December 2020 and Pia contacted Foliovision in October 2020, looking for help to integrate a reliable web streaming component:
The main requirement for the new website was to have a streaming-video-subscription portal. I did some research about different solutions and several experts recommended FV Player, both for the player and because it allows us to use the video hosting of our choice.
What Pia favoured in FV Player over was reliable content delivery service combined with the simplicity of their self-hosted solution, using the Coconut.co platform to encode and encrypt and upload the videos in a single step.
The old solution was hosted in our housing center and we got about 5.000 users and it was clear that if we continue to do that with streaming video then we'll need a different infrastructure. It could get soon very expensive with content distribution and encoding, and everything else necessary for a streaming video portal. We do some other projects with AWS and while the AWS has their solution for the encoding process and content distribution, what I liked about yours is that it pretty much fits our needs. First, you can lay out the player whatever you want and then FV Player provides the whole workflow with the FV Player Coconut integration and BunnyCDN.
FV Player works very well with AWS hosted videos but posting videos through Coconut.co is both much simpler and allows a publisher to save money. The free FV Player Coconut.co integration, stores the videos on DigitalOcean Spaces while the secure video CDN streaming passes through BunnyCDN.
That pretty much allowed us to have what we needed – a secure, encrypted streaming video platform out of the box in maybe 2-3 weeks, and we're sure that we can grow exponentially. We wanted to build a free automated solution around video and FV Player and FV Player Coconut provided that out of the box. Using the FV Player Coconut is easy and we were able to choose the basic setup package by the Foliovision team which was very helpful in tweaking everything in the direction we needed.
Foliovision offer turnkey services and not just software to allow publishers to focus on the creative and editorial work and not become buried in the technology. Creative Director Alec Kinnear explains what he considers and ideal customer experience:
When we hand over an installation, it should be completely turnkey. Just add your media and press publish.
Creating a Membership Section with Restrict Content Pro
beginningwell.com now has a working secure encrypted HLS stream that cannot be played even if the video files are successfully downloaded. FV Player Pro gives access to the decryption key only to users who are watching the video directly on the website.
Maintaining control of their video content was important for the new membership site. Pia explained to us why beginningwell.com chose to move to a membership model.
Firstly, it's a big effort to produce high-quality video content, so we wanted to transition from giving away everything for free, which we did with the old portal, to a premium subscription model to at least cover the production costs. Secondly, as much we wish to have a nice and sunny world out there, there are not always only nice people. We produce quite sensitive content and discussions and the team wants to know who they are interacting with and who is interacting with the content. They don't want to have anonymous comments or discussions in inappropriate contexts to deal with.

A free trial offered on beginningwell.com
Pia compared how the website structure needed to change because of the prevailing video content to our team:
The old site beginningwell.org also was behind a registration wall and users could not access the content without registering, so that was a precondition already on the old site which we wanted to keep. However, the old site was mainly text-based and had just 3 to 5 short videos which were self-hosted or hosted on YouTube channel. On the new site, beginningwell.com we come up almost weekly with the new video content about 1 or 2 hours long. It is a permanently growing video library besides text and other content and around 50-60 % of the content is focused on streaming the video, while you have to subscribe to most of the content to access it.
Pia and her team have big video plans:
We are also considering to host live video sessions and conferences in the not too distant future. The content is mixed: expert interviews, webinars, workshops, lessons. The audience is diverse, watching from New Zealand to China, Singapur, Europe, Eastern Europe, the US, and Southern America.
Behind the Scenes of Building the Membership Infrastructure

Selection of premium content: Parenting, Self-Care and Guest Speakers
Thanks to the simplicity of using the RCP plugin with FV Player, it allowed Viceník to improve also the integration with Avada Theme:
While working on the RCP implementation, I also got a chance to improve some of the hiccups. It allowed the plugins to works well together in the back-end, while fixing the FV Player front-end code to detect changes done in Avada Builder front-end editor enabled properly loading so that people could preview their videos.

The FV Player well-assimilated into a page on a website with Avada theme
Pia is delighted with his new membership website with FV Player.
The ease of use and the whole workflow of how fast we get video from production to being encoded and encrypted in a secure way into the portal and behind a paywall is a marvelous and straightforward process. What we can say so far is that it works seamlessly and our customers are happy. Our audience is growing every month.
SUPPORT for Mindful and Empathetic Parenting in 2021
It's exciting for us at Foliovision to participate in such life-changing work, as early childhood education. Both Martin and Alec look forward to incorporating some of Pia's insights into the education of their growing families.
REFERENCES
CR00CR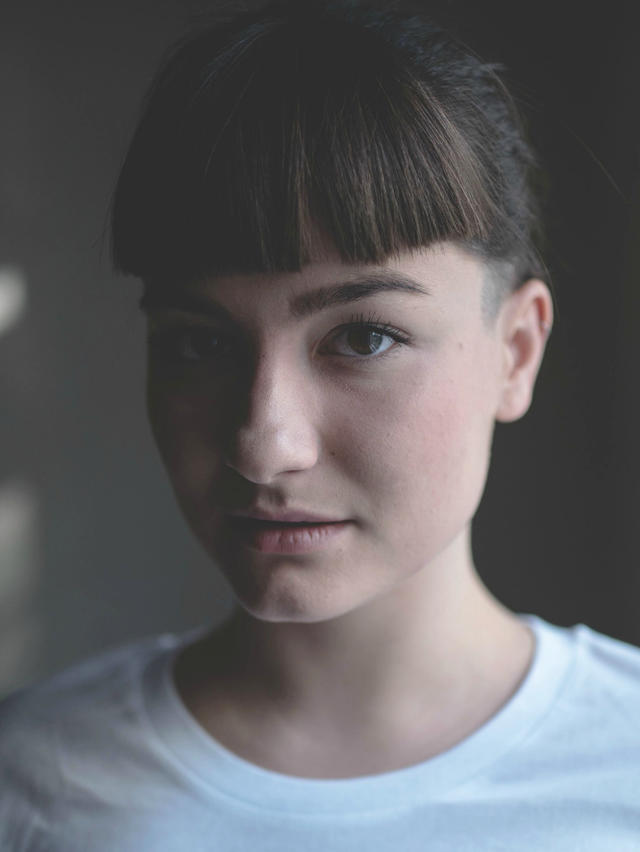 Chiara was born and raised in the neighbourhood of Petržalka in Bratislava. Besides studying Marketing Communication at Comenius University, she happens to be an observer, mostly through the lens of a camera.