Optimize founded by Brian Johnson is a personal development community with over ten thousand members, thousands of whom have been taken part in active  coaching. The video player for all of Optimize's online courses is FV Player.
Brian Johnson is a CEO and philosopher who, inspired by other great minds, dedicated his lifework to building long-lasting businesses that connect huge communities and improve individual lives. Founding two successful online social platforms: eTeamz for families doing sports and Zaadz for people who wanted to change the world, was only the beginning. After selling both websites to investors, Johnson took the opportunity to travel and study different philosophies to investigate happiness, or more precisely, how to be happy.

Brian Johnson of Optimize
The result was a 6-page PDF called PhilosophersNotes to explore how people can utilize their full potential to achieve their goals and improve the quality of their lives. Releasing more notes subsequently lead to starting optimize.me.
We spoke to Patrick Buggy: a personal coach himself, now the Director of operations at Optimize. As the bridge between the developer and business team, Buggy organises and prioritise new objectives which improve both the business and development side of the platform:

Patrick Buggy of Optimize
I started working with the team at the beginning of 2019, which was when we launched our optimize.me coach program for the first time. Before that, the business was just a membership program. We had 10.000+ members having access to all these amazing resources, and then we created optimize.me coach program which is a 300-day guided, step-by-step walkthrough, and sort of a distillation of all the best that was already out.
That is how practical business style classes like Productivity, Leadership, or Conquering-Digital-Addiction became part of the main 101 Master Class personal development course, which otherwise covers more abstract issues such as Health, Wisdom, Energy, or Happiness:
As a part of our core membership business, we have a couple of different content sites served with video. We have daily ideas called "+ 1" which are short micro-lessons with a length of up to 5 minutes about big ideas impactful for every day. We also have "+ 1 Notes" which are distillations of wisdom from some of the best books on optimal living, and series called "Master Classes" which are more of a longer form. Usually, they are an hour or an hour and a half long and unroll topics given by the subject area. The video is a part of most content that we are sharing with our community having a membership. The core part of the coaching program is long videos. As you go through the 300-day program every 2 to 3 weeks, you get a new video served through FV Player.
THIS IS OPTIMIZE
Online Video Changing the World
Breaking down complex topics into shorter online video lectures proved to be the most effective communications method for Johnson's style of education. New episodes on his OPTIMIZE with Brian Johnson YouTube channel which are added on a monthly basis, get seen by almost 200.000 subscribers:
Brian has been making YouTube videos for more than a decade, approximately 11 years back. I think Brian was aware of the power of video as a teaching tool, as a communication mechanism. You can share so much more through video than you can experience through an image or text. So we thought: If our goal is to really change people's lives, what's gonna be the most impactful way that we can facilitate the learning, teaching? Video was the natural choice.
Optimal Video Hosting and Playback
In need of an independent and flexible educational website, optimize.me decided to choose to build on WordPress. Free lessons released on YouTube served as a cost-effective introduction to the full-length courses. When the team began to look for a suitable player, they wanted a custom player which preserved their independence and offered flexible features. In the quest to leave behind embedded YouTube videos, Patrick reviewed many, many different WordPress compatible video players.
FV Player stood out among other players as a high performance stable player which removes all unwanted branding. What stood out is that at no point does FV Player hosted video draw unwanted attention to itself or a third-party hosting platform:
We've been using FV Player from the beginning. The website has been built very quickly with WordPress. Our former COO Evan, who was working with a team to spin up the site, was having fun of how quickly we could have the website up and how soon people would start to receive what we want to share. The decision-making that led us directly to FV Player was that we knew we wanted it quickly, knowing it is rock-reliable, and half-way there for us to start serving video to people.
Streaming premium videos tied to a membership as private YouTube videos require a viewer to be personally invited based on their YouTube account, which would limit the organic growth of the platform. Moreover, private videos can only be watched by a limited number of users, which excludes YouTube from the sufficient-hosting-options list suitable for a robust membership-based website.
FV Player integrates with every hosting option from popular Vimeo to advanced AWS, Cloudfront, KeyCDN, or BunnyCDN. You can pick one or a combination of more options that fit your demands and budget best. Generally, YouTube is not built for link protection, and so optimize.me picked Vimeo to serve private videos for users from countless locations:
In our coach program, we now have people who joined from 91 different countries from all around the world, so we have a very global community. It is centered in the US, but the majority of big groups of people are located in Europe, Asia, Africa, Australia, and Latin America.
Vimeo offers almost unlimited Plus hosting and commercial Pro video-hosting for websites with privacy for a fair price, which makes Vimeo one of the most headache-free video hosting available to publishers. As a core platform for FV Player,  whenever Vimeo updates their video API, we update our player immediately.
The combination of Vimeo and FV Player keep hosting costs at a minimum, and make  your content to the center of attention:
Given that videos are the cardinal way people interact with us, it is significant that FV Player works reliably and well with our brand design. We don't want to have the YouTube or Vimeo branding polluting the overall look of the website. These are the two most important requirements which we can achieve thanks to FV Player. The reliability of watching a video and knowing it's going to work. The second thing is that it visually fits within each other element of the website.

FV Player can be adjusted to fit into any WordPress theme
Speed Controls and Video Remembering
From a Psychology professor who taught the largest class at Harvard University to the Former Navy SEAL Commander, the community watching optimize.me video content often consists of successful experts for whom down time is in short supply. Optimize.me takes advantage of the advanced features of FV Player to improve their audiences watching experience:
The important FV Player feature is the ability to speed up the video when watching something that is really long and people are short of the time.
The Speed Buttons feature adds two simple overlay buttons into the video player, which allow the users to speed up or slow down the video playback. Besides its basic functionality, with Vimeo-hosted content, it is also possible to set up the speed steps amount between each step and determining the value by which the speed will be increased or decreased. Try it in the 10-minute long video below:
PNTV: The 7 Habits of Highly Effective People by Stephen Covey (#12)
This handy feature leaves no excuse for not finishing watching a video. When an course attendee builds a habit of finishing one lesson a day, stretching the time like this with the FV Player's speed buttons can be especially helpful to meet his or her daily goal.
FV Player Knows Every Individual
FV Player manages large video libraries well. The latest integration enhancement even supports Vimeo formats like Video Channels, Showcases, or Portfolios. Channels, Showcases Portfolios are all converted to playlists in the FV Player shortcode editor.
The production team is a combination of Brian and Michael, our head coach, and we also use the video player for live coaching conversations, which people can access at a later point. Alongside the core curriculum, we offer walkthroughs of practices such as worksheets and reflections. So there's a ton of videos. FV Player can handle any length or format of video, whether formal presentation, walkthrough or simple video blog.
Interview: The Psychology of Possibility with Ellen Langer
And how is attending an Optimize course like from the visitors' perspective? FV Player wants to make watching video more comfortable for every user. Not only does it remember viewers' playback position but also the chosen speed. Each feature radically improves any e-learning site.
When the user watches a video lesson including difficult information, he can choose to slow the playback speed down to understand every aspect of the video. Halfway into the course, something interrupts him/her, and s/he has to stop watching. FV Player makes it possible to jump back into the video without the need to tweak any settings because all of the position and speed data will be automatically restored. This way, the player is like an e-learning buddy leading each individual determined to make it to the finish line.
PNTV: Digital Minimalism by Cal Newport (#395)
Protected Private Content on Vimeo
No private videos should stream without being protected by a security layer. This claim is even more valid for websites that host their videos with popular services like Vimeo. The user-friendly service has its downsides, and one of them is the standard level of security offered.
That is why we developed the Vimeo Security add-on. Aiming to keep the settings of this add-on compliant with the simplicity of Vimeo integration, you can protect your videos in only two steps. The first one – Enhance security setting protects private content from being downloadable by popular browser extensions or online converters. The second one lets you tweak and obscure the referrer header. Vimeo always checks the referrer header when you try to access any private Vimeo hosted video outside of their website. So when you change it, most video downloading software trying to use your basic domain name as a referrer will get access denied by Vimeo, and your content stays protected.
Optimize.me has been successfully using FV Player with Vimeo for 5 years, making FV Player one of their most reliable partners. As video is at the core of their platform, FV Player helps optimize.me to fulfill their mission.
We work on helping people express the very best versions of themselves so they can live better, be better family members, and be stronger community leaders. We're definitely going to keep using video. FV Player, personally I love it, our community loves it and we will continue to have it in core of our business.
We're thrilled to have our hard work on FV Player make such a difference in people's lives. 
References
If you'd like to be notified about optimize.me activities, stay in touch with Brian Johnson on Facebook, Twitter or receive daily motivational news and resources through Instagram.
For more details about FV Products visit:
CR00CR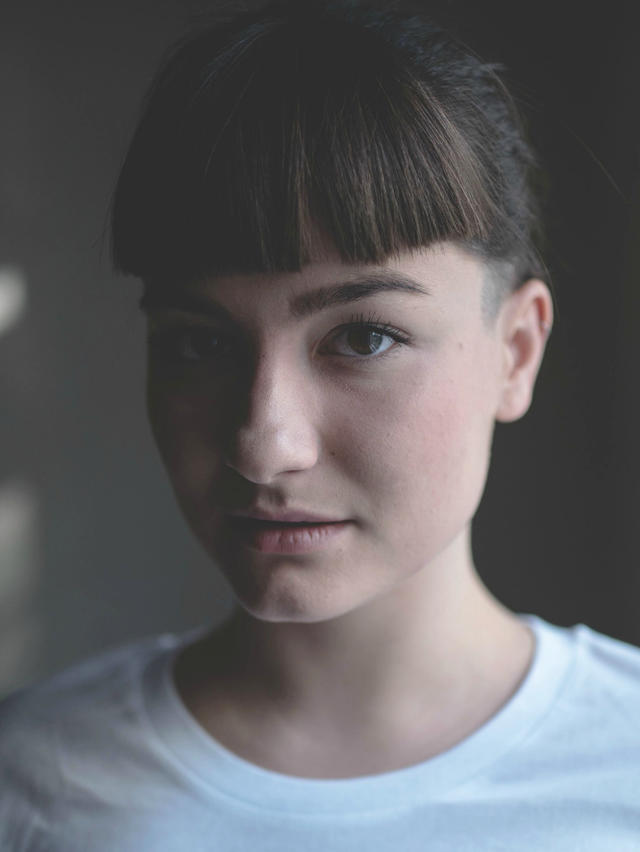 Chiara was born and raised in the neighbourhood of Petržalka in Bratislava. Besides studying Marketing Communication at Comenius University, she happens to be an observer, mostly through the lens of a camera.