Until now the FV Player users were forced to use some other plugins (some of them paid) for video SEO. We decided even our free FV Player plugin should give you all you need to optimize your video for search engines.
This also makes it easier for the future – anytime we add some new function which could be added to the Video Sitemap or Schema.org markup we can do so without relying on the 3rd party plugin to support it.
So starting from FV Player version 6.6 you get all you need:
XML Video Sitemap – the new addition
Schema.org markup for video – added a year ago, see Using the Schema.org Markup to Improve SEO
Both features are enabled in the new "Video SEO" settings box:

The Video Sitemap has to provide direct links to the video files, so all the protected videos are excluded automatically. None of your Amazon S3, CloudFront, KeyCDN, BunnyCDN, StackPath, Amazon Drive, Vimeo or YouTube videos will show up.
We plan to improve that (FV Player supports iframe embedding so for these videos we could provide a link to the iframe as a direct player link), but before we do we need to detect the membership plugins or add a setting to let you exclude post types or categories to hide your membership sections.
We also need to add support for playlists.
Once you submit the Video Sitemap to Google Webmaster Tools you will see a status report. Not all of the video might show up as indexed right away.

Other improvements
We also faced issues with FV Player when using asynchronous loading of JavaScript to really make the site loading asynchronous. Various FV Player Pro or FV Player VAST features were broken as soon as we activated that option in WP Rocket.
So we reworked the player initialization process a bit to wait for the other components (such as the Pro or VAST module) to finish loading before letting the video play. There is no noticeable delay in the player load times, but the Google PageSpeed scores can increase greatly once you enable the async script loading for your website.
The playlist presentation in lightbox was also improved a bit. Until now the first playlist video was appearing twice in the lightbox gallery.
We are also going to change the lightbox library to something more modern soon. Apart from that we are still working on the new FV Player database storage for your video information and updating the core video engine to Flowplayer 7.
Don't forget: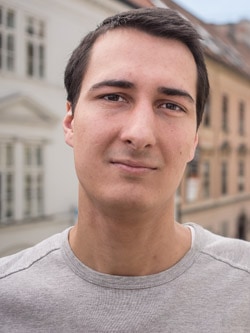 Martin graduated as an engineer in Computer Science from Slovak Technical University in Bratislava. He grew up in Liptovský Mikuláš in northern Slovakia next to the beautiful Tatra mountains. He is the developer behind our FV Player.