Our main project management tool is Teamwork as you may know. Teamwork is a great tool with all kinds of advanced functionality. Alas often the basics don't work. In this case Message subscription management.
I've written to TeamworkPM about five or six times about their incompetent management of message subscriptions. In the bad old days (pre-thrashing by Foliovision), TeamworkPM tried to make everyone subscribe to every message. It was hell. Clients emailed our entire team (up to 35 people at a time) for the smallest issue. We couldn't get any work done.

The bad old days of TeamworkPM email promiscuity
Now it's very hard to email everyone. We do not have the Observer Status which Peter Coppinger promised me six months ago but at least we don't face the same level of email promiscuity as we used to (only the incorrigible clients do it). This is a big improvement on the previous email promiscuity. It would be nice if Teamwork could keep their promises but that's a story for another day.
But TeamworkPM has now gone way too far the other way. Even when a client or one of our team adds a comment to a message, that person is not subscribed to the thread automatically. Even a grade school child could figure out that if someone has contributed to a thread personally, s/he probably wants to get future replies via email.
Strangely Teamwork can't get these communication basics right.
TeamworkPM's solution: a project ADMIN (that's right not the client, not a normal staff member) has to personally go to the message and subscribe the missing person. If you forget (and you won't know if the person is subscribed or not without going to the message and checking yourself), you will get messages like this one (from a department CTO of one of the larger software companies in Europe):
Hi Alec.

Not sure, how this tool works, but once again I didn't receive an email notification for your reply.
A bit embarassing to say the least. Not only that, we've lost two days work to this communication hiccup this week. Embarassing enough to make me sit down and write this weblog post on a Friday evening.
I'm sometimes amazed at the Microsoft school of coding. Throw everything but the kitchen sink into your application and hope for the best. It would be nice if Teamwork could take some of our (all of their supporters) and bring in a modern UI specialist to run some seminars on application minimalism and perfect default settings. At Foliovision, we call them intelligent defaults.
The idea is that your software should work perfectly for almost everyone straight out of the box. There should be almost no friction in getting up and running.
Steve Jobs understood intelligent defaults in the core of his being. It would be wonderful if Peter Coppinger and Daniel Mackey would learn about intelligent defaults some day. If you are a developer, hopefully you can learn from this example. Intelligent defaults are at the core of brilliant software.
What about Professional or Expert Software
Caveat: of course with professional software, for the small minority of specialists and finicky users (often but not always myself), some advanced options should be available. But the user should only have to reach for them later, much later. Those advanced options should be well hidden so as not to get underfoot unless the user really needs them. If you've designed – better yet conceived, as at the root of most great applications is a core concept – your application properly, those advanced options will largely be unnecessary.
As an extreme example of a complex application, let's take Photoshop. Most people will only use 5% of the functionality. Adobe has done a good job here making it possible to sit down and get to work with Photoshop relatively quickly, while making advanced functionality available.
Most of us are not coding Photoshop so a better example of intelligent defaults at work would be Safari. Straight out of the box, Safari gets the job done and is sleek as heck. At the other end would be Firefox, a far more capable browser but an easy one to cripple and just a bit crowded and clumsy. Or Microsoft Word which has added so much superfluous functionality and user interface bells and whistles that it's almost impossible to get any writing done. Microsoft Word has set up a whole market for tools like Omm Writer, WriteRoom or Mou which just let you write without distraction. Omm Writer is my creative writing tool and Mou is my business writing (think structure, all in Markdown) tool.
TeamworkPM could be so much better with intelligent defaults which just worked. Neither too many messages or too few. It's a balancing trick. Hopefully, Teamwork will get there soon. Our work depends on it.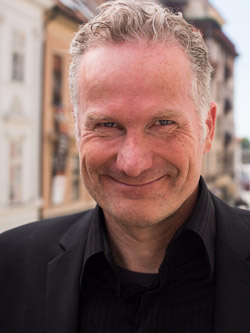 Alec has been helping businesses succeed online since 2000. Alec is an SEM expert with a background in advertising, as a former Head of Television for Grey Moscow and Senior Television Producer for Bates, Saatchi and Saatchi Russia.