Everyone who works on the web should have a keylogger. Browsers crash often enough when you are writing into a form or browsers have hot keys (especially forward or back) which will reload the page on you at an unexpected time, just when you are in the middle of a very long post.

 If you value your time, the question is not whether to use a keylogger
but which keylogger for Mac OS X to choose. Photo jgarber.
I've heard all the privacy arguments against keyloggers but I'm not sold. If you are typing into a computer, particularly one which is near constantly connected to the Internet, you need to accept that there is very limited privacy. For very private writing, it should be done on paper or on an old computer which is no longer capable of being hooked up to the Internet easily or at all (i.e. missing a network card and wifi and/or automatic DHCP).
Better to remove the floppy drive as well and unplug the USB connectors. You can do your backup to a zip drive for which you keep track of all the media (people don't carry around zip disks anymore, so if you have someone determined enough to come after your writing computer with an extra zip disk, nothing will protect you). You could also encrypt the disk on which your secrets are written, but my own experience with encrypted disk space is that the person who will suffer is you.
Even unencrypted hard drive storage is relatively unreliable. Once you bring encryption into the process, even with the slightest corruption no disk utility will ever be able to help you restore lost data. You just need a single bit to go wrong in your 20 GB of private space and au revoir your memoirs. No thanks.
Not prepared to take such measures? Then self-installed keyloggers are the least of your privacy concern. If you are using an encrypted disk, then you can and should store your keylogger files in the encrypted disk or folder.
Despite my relative lack of concern about privacy issues, the ideal keylogger would not log passwords.
So returning to the keylogger – the keylogger will save your backside at least a few times a month (sometimes in a week) when you think you've lost all your work (usually about a half hour or so). That means a keylogger is worth about 25 hours/year of your time. Your best time when the creative and intellectual juices are really flowing. I think there's about three to five such hours in any given day. That makes a good keylogger worth nearly a week's work (premium hours remember) per year. I.e. a good keylogger is worth between 4000 in most Western countries. If your week is worth much more than $4K, you are probably dictating and your assistant would be transcribing so you wouldn't get the same value out of a keylogger, but your assistant would.
What are the options on Mac OS X (we'll deal with Leopard and above at this point)?
Keyloggers for OS X: Candidates
A comprehensive spell checking suite with a feature called GhostWriter. I installed, bought and used Spell Catcher for about a month and then had it lurking around for a few months. Spell Catcher interferes with your input menus, is always turning itself on and off. GhostWriter was unreliable in my testing. Sometimes it was running, sometimes it wasn't. Having a browser crash and then learning that your typing wasn't not saved is extremely irritating.
Spellcatcher is one of the more invasive and troublesome apps I've had the displeasure of having on my computer.
Update 20100326: Spell Catcher rose from the dead recently when I just plugged in an old hard drive. I was totally unable to type in Open Office or TextEdit due to a "Alert: Couldn't Contact Spell Checker". It took another hour of chasing around info on forums and a full cache delete via TinkerTool System 2 to get rid of the Spell Catcher zombie. Even more annoying is Spell Catcher developer Evan Gross's aggressive attitude that this is Apple's fault and user error. I was on deadline for an article rewrite for press. Not fun.
Verdict: Avoid like the plague.

Spell Catcher X GhostWriter Preferences
 
Nice concept. BackTrack is the only keylogger which actually separates your typing by document and keeps it cleaned up. Seems to work. It does install an exta MySQL lite database which runs constantly so you are looking at some overhead.
But what I really object to and why I won't install or use BackTrack is that there is a daemon running constantly stealing processor cycles and pinging your whole network looking for other copies of BackTrack. Bill is effectively stealing your processor time in perpetuity. Not acceptable.

BackTrack textlog
Bill wants to stop people from running BackTrack on their own laptop and desktop at the same time. As many people, including me, have up to 3 Macs which are their own (although only two in the same place at any given time), per computer licensing is a bit annoying. I could live with a family pack. The pricing is right at $10.
A real pity as I would buy BackTrack in a minute for my own computer and for the 5 Macs in my company if Bill would remove the processor and network stealing background processes.
Update: The background process I didn't like is actually the logging daemon. The test Bill does against other copies of BackTrack in use is done once at startup, according to Bill. If anyone has other information let me know, but as far as I can tell that's how it works.
I use BackTrack myself on my primary computer where I do most of my writing. I like it as it's easier to recapture missing text than any other solution. BackTrack is clever software well-executed and fairly priced.
Verdict: Highly Recommended.
Really and truly free open source software. I think I remember running into occasional CPU issues and that the log format is very messy. A deep system hack. Not supported, as the programmer has abandoned the project (although D. Springfield left it with a functioning Google code page, very responsible. Trvia: D. Springfield also created the first SafariBlock adblock port from Firefox). Has some issues with stopping logging as well, but logKext is working in Snow Leopard so has at least a couple of years of life in it.
Uninstaller is partially broken. Logs come with all the delete gibberish and no date or time or applications stamping. But definitely priced right. Software is looking for a new owner. Perhaps Foliovision could pick this one up and make it work. We're bit too busy and don't have the right expertise in-house yet.
Verdict: Strongly Recommended if you can handle the command line and write your own grep parser to clean up the logs.
From a very strange and mysterious developer. The logs are also dirty with delete and backspace characters, although apparently application changes are noted. At $20, the nod has to go to either BackTrack or logKext, depending on one's own fluency. Verdict: Not recommended.
Nasty expensive spyware which is supposed to send screenshots via email and ftp as well. Not tested, but clearly in the category of spyware rather than a keylogger. Website full of keyword stuffing as well. Even if I wanted this sort of software, I would be very careful before sending these jokers that kind of money. Seem like the sort of people who might even spy on their own clients. They seem especially obsessed with people spying on their own children. Verdict: Avoid like the plague.
More of the same, arguably worse. Especially focused on the cheating spouses category. Primarily a Windows developer. Verdict: Avoid like the plague.
Used to be much ?more expensive before Camp Software came to their heads and/or competition came on the scene. In development since 2002, with lots of issues along the way. KeystrokeRecorder prides itself on making it easy to spy on people:
Use a good name, like "iTunes Optimizer", "Disk Speedup", "QuickTime Control", or "MP3 Accelerator" with the thought that if it looks useful or it makes the computer run better, people won't delete it. Please remember that changing the name of KeystrokeRecorder will create a new preferences file based on the name you provide.
At least now they do provide an address where you can find them and some names to blame when you buy their software. Verdict: Avoid like Chickenpox. ?
Obsolete: MonitorerX, 1.5.1. $12.
Last updated in 2003. The price is right but Monitorer doesn't work, runs up the CPU and is PPC. Verdict: RIP.
Out of business: Typeagent. Website is down.
It was lousy expensive software. Good riddance. If you got burned on Typeagent and it won't run on Snow Leopard, let me suggest logKext. You won't lose any money this time around.?
Out of Business: TypeRecorder X, $50.
TypeRecorder X was always one of the worst keyloggers for Mac, with a reputation for being expensive and unreliable. Incredibly enough Rampellsoftware managed to sell Typerecorder X to an even more macabre outfit, SpectorSoft who are flogging TypeRecorder X as overfeatured ?spyware for $170.
Install Spector Pro and start recording EVERYTHING your children or employees do on the computer and Internet.
This is what user Mickel Mackin has to say about his experiences:
This thing calls home in a very stealth manner LittleSnitch does not pickit up. I have two drives on my computer, but I only use one drive at a time. Apparently this makes them think I have installed the software on two different computers. They threatened to shut off my software. So if I sell this computer and get another one are they going to demand payment? Hard to say but my guess is yes.
These SpectorSoft people spy on you too!
Run do not walk. Verdict:? Avoid like HIV.
Recommendation
So what keylogger am I using? Alas, it must remain a secret. There's hidden functionality in one of my favorite applications which I sussed out. Unfortunately the developer is not yet prepared to release the keylogging functionality to the public. I am working on persuading him to change his mind and enhance the keylogging functionality a little bit. I'm glad I figured this out as it saves me having two utilities monitoring all my keystrokes, thereby keeping my OS leaner and faster. BackTrack. BackTrack provides great safety and ease of use. The little bit of CPU and memory it costs me is worth it for the moment as with BackTrack restoring text is a pleasure rather than a chore. I wouldn't install or use it on a computer dedicated to heavy duty video editing or rendering though, as you want to keep such a rig as clean as possible. Normally one doesn't do much typing on such a rig. BackTrack is for people who write a fair amount.
In the meantime, I recommend either BackTrack or logKext depending on your level of technical expertise. As a free alternative, logKext is excellent but logKext requires substantially more technical expertise to install and troubleshoot.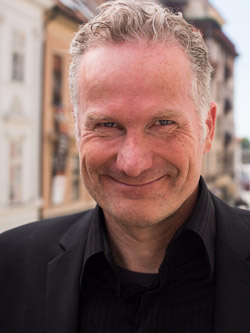 Alec has been helping businesses succeed online since 2000. Alec is an SEM expert with a background in advertising, as a former Head of Television for Grey Moscow and Senior Television Producer for Bates, Saatchi and Saatchi Russia.