Just ran into a time consuming hiccup trying to work with a Clone CD Image. I hope the rather detailed explanation below will help someone else deal with a Clone CD Image faster on his Mac.
I'd downloaded a 600 MB disk image to use with Parallels. The disk image came wrapped in a .rar format.
Unpacking the .rar file was very difficult.
StuffitExpander crashed
Forklift couldn't handle it
Archive Utility just wanted to compress it further.
Finally I was able to unpack it with IAarchiver, slowly but certainly.
After unpacking, I was offered a directory with three files in it:
image.img
image.ccd
image.sub

Clone CD img ccd sub files
I had no idea Windows used the archaic Mac .img format. It turns out that Windows doesn't. What I'd inadvertently downloaded is what is known as a Clone CD image. I was unable to mount it on my Macbook. No known solution or software for Mac OS X can handle Clone CD images. BIN and CUE files are no problem, but CCD files – there's nothing out there.
DiskUtility wouldn't do it (error mounting the disk)
Toast 6 wouldn't do it (although Toast did make me a coaster with the file when I changed the .img extension to .bin and used Copy Disk Image)
Burn also made me a coaster, even after I followed elaborate instructions on renaming files and creating a fake .cue file
Firestarter was a non-starter. It didn't want to use my DVD burner at all. In any case, Firestarter seemed confused about what to do with the files.
If one had a Windows computer with a CD burner nearby, the logical step would be to burn the .rar file to CD, move it to the Windows computer, mount it with the freeware Virtual Clone Drive (download) and burn it as a disk and bring it back to the Mac as a ready made CD. I didn't have a Windows computer handy – and it seemed pitiful that my Macbook with 10.5.2 couldn't handle a foreign disk image format.
I managed to convert the Clone CD .img / .ccd files to an .ISO file in the end though.
How?
Command line. Those command line addicts over on the Linux/BSD side of the fence have written a lovely utility called ccd2iso. It's a single command.
Unfortunately, ccd2iso is not included out of the box in Mac OS X.
You have to install MacPorts (ccd2iso might also be in Fink). If you haven't got MacPorts installed it's a bit of a drama.
First, you need Xcode. Xcode is the developer toolset.
If you install MacPorts without Xcode, you will be able to install it, but when you try to update you will get nothing. With DarwinPorts you will get this error:

sudo port -d selfupdate
DEBUG: Error installing new MacPorts base: 
shell command "cd /opt/local/var/macports/sources/
rsync.macports.org/release/base && 
./configure --prefix=/opt/local --with-install-user=root 
--with-install-group=admin 
--with-tclpackage=/Library/Tcl && make && make install" 
returned error 1
Command output: checking build system type... 
i686-apple-darwin9.2.2
checking host system type... i686-apple-darwin9.2.2
checking target system type... i686-apple-darwin9.2.2
checking for sw_vers... sw_vers
checking Mac OS X version... 10.5.2
checking MacPorts version... 1.6.0
checking for gcc... no
checking for cc... no
checking for cl.exe... no
configure: error: no acceptable C compiler found in $PATH
See `config.log' for more details.
So install Xcode as you were supposed to (I have Xcode installed on another Mac and thought I had it on the Macbook as well).
Breaking news

There is a workaround to avoid installing MacPorts, kindly provided by Jolyon.
Once you have Xcode installed, first you need to bring MacPorts | DarwinPorts up to date:

sudo port -d selfupdate
This takes a little while and generates a lot of messages: you are installing about a one thousand open source components, including Gnome, KDE and X11. I ran the updater a second time just to make sure that everything was caught the first time.
You know you're okay when you get this message:

The MacPorts installation is not outdated and so was not updated

DEBUG: Setting ownership to root

selfupdate done!
The next step is installing ccd2iso.

sudo port install ccd2iso
And to convert the rogue .img to .iso:

ccd2iso image.img mycd.iso
The conversion takes about ten minutes with a 600 MB file, but I can confirm that my disk image works as a perfect self-contained ISO. The .iso can be mounted in the Finder with DiskImageMounter and can be used directly in Parallels.

ccd2iso finished ISO
If you've already got Xcode and MacPorts installed, you're golden. You are two minutes away from converting your Clone CD image to ISO. If not, you have a 1 GB download ahead of you (Xcode) and some tinkering.
I wanted to have access to MacPorts on this computer in any case. An open source drag and drop converter for the Clone CD format for Mac OS X might be nice though. It would have been faster!
More discussion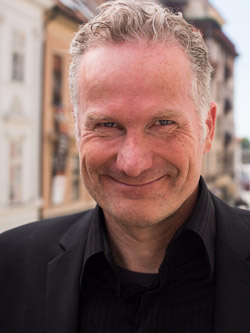 Alec has been helping businesses succeed online since 2000. Alec is an SEM expert with a background in advertising, as a former Head of Television for Grey Moscow and Senior Television Producer for Bates, Saatchi and Saatchi Russia.