Since its establishment in 1906, the Illuminating Engineering Society has become a recognised technical and educational authority on illumination in the North America. Its objective has been to communicate information on all aspects of good lighting practice to its members, to the lighting community, and to consumers through a variety of programs, publications, and services.
The organisation gathers a membership of engineers, scientists, architects, designers, educators, students, and other members of staff, all contributing to its mission – to improve the lighted environment by bringing together those with lighting knowledge and by translating that knowledge into actions that benefit the public. Throughout its long history, IES modernised and uses the latest video technologies with FV Player.
We spoke to Joe Wood of IES, who is in charge of the web and video content:
I handle all of the internet properties that we have. We're a standards organisation, working in the lightning industry whether it's on street lights, housing lights or office lights. We do research on how the lightning should be used and we take all that information and put it into our publications on our website. We also have a store where we're presenting the findings and documents that other companies can purchase and we stream webinars and other video series that we actually playback with FV Player. Everything is online at ies.org.

Joseph Wood of the Illumination Engineering Society
For over 100 years, the main purpose of organisation has been setting the Lighting Standards and policies based on scientifically validated data. Today, the IES strives to promote lightning education, incorporating the most recent developments in lightning on their website, through webinars, podcasts, course materials, web-based content, and video series:
Our company has been in business since 1906 and we went online first in 1997. I came in in 2016. The organisation had a very old website that was built in 2008 and didn't have much functionality at all and then we started introducing interactive media, so we were just going up to modernise. Even now it's great to have videos as nobody's in the office and everything is digital.
Movable Type, Joomla, WordPress
Building up the online presence of IES required effort in finding the suitable CMS for a respected organisation and settling down with WordPress wasn't clear from the beginning:
Our old site was made in Adobe ColdFusion. It was clunky, slow and poorly-organised and it was kind of put together by six different developers, so it wasn't very cohesive. To do an edit you really had to go and hard code everything which is more time-consuming. I used WordPress when it first came out and was clunky itself. I've used a bunch of other CMS's that you don't hear about anymore and also Movable Type and Joomla. Later, I found WordPress finally coming into its own and it's been a lot more secure and doesn't have as many missing pieces as other platforms, so I'm spending less time having to do constant maintenance on it.
When choosing a CMS, ease of installation and quality of content editing tools are key features for many publishers. Most hosting providers don't offer easy-setup options. For instance, it's not possible to even install Movable Type without paying for a $500 annual license up front and for a developer to set it up for you. WordPress installs are both free and one-click on most hosts. On the other hand, Joomla has a very specific site structure which is much less flexible than WordPress. For IES, also the content management played a vital role in organising older educational resources, previously spread over more online platforms.
Wood was looking for the easiest way of collecting and then filtering out all the relevant materials before re-releasing them:
For the ies.org website we literally had to do a complete site map. I had to pick up software and just try to do a site map, try to map out exactly what content and data we had and where. It was un-organised, all over the place and just didn't make sense. We had to go through it and sort it out and then try and figure out what was still relevant. You might have a lot of data online, but 20 years later, no one's going to read it, so we had to get rid of it. It took us 4 to 6 months of organising the data and then just copy-paste it into WordPress. This is now our third WordPress company website and we're always moving forward and changing pretty seamlessly.

The ies.org website
We're a membership organisation with about 8.000 active members and a couple of thousand non-members who come through. The active members have some premium features which is mostly free full access to the webinars and the rest, such as LD+A magazine is open for everybody. For the most part, member-only access is about informational and educational stuff. There are all of our webinars and standard lightning education with different classification. We have published standards and the educational part of the concept, we have it broken in half like that.
Welcome to MY IES
Open-source FV Player over the web-based JW Player
Moving to WordPress wasn't exactly when we've picked up FV Player plugin. We had some videos served before, but they were slow, low resolution, short MOV files. The most recent plugin we've used before switching to FV Player was the JW Player.
Using the JW Player did not satisfy Wood in the long run, as it didn't integrate well with his WordPress site:
It broke a couple of times. There was something in the plugin not working properly as if it wasn't compatible with the next level of PHP. The shareware is nice, but I prefer something that works and updates really well.
A not-for-profit organisation like IES does not operate with the business goal of earning revenue, so for any similar organisation, trying out a free version of a video plugin before purchasing a premium version helps build confidence.
In comparison with our free FV Player plugin, running JW Player's free version requires purchasing more add-ons. Although JW Player is pursuing development of new features and updates, current users are not happy with its limitations:
The reason for choosing FV Player is that I want something secure and under control, where people couldn't just take a link and start publishing around and I also liked the idea of putting ads into it.
FV Player offers a nearly full browser coverage, with built-in Flash fallback for older browsers HLS playback on desktop browsers. Unlike JW Player, with FV Player all advanced features, such as Google Analytics, native fullscreen, keyboard shortcuts, subtitles, or slow motion, are available in the standard license while a single site pro license is available too. JW Player starts at the five-site pack to include full features.
Consistent playback performance and support for setting up a reliable Amazon CloudFront hosting persuaded Wood to choose the FV Player:
When I was first shopping around, I've e-mailed the Foliovision team and had a 2 or 3 day conversation about the FV Player. The team was very good at explaining everything. That was very comforting which is also important for purchasing. I can reach out to you, you know what you're talking about and also now, after purchasing the team is very helpful.
For serving the videos from Amazon S3 bucket, IES uses Amazon CloudFront CDN, which is a great solution for delivering private videos faster and improving the user experience. CloudFront makes the static files available from data centers around the world, so when an ies.org visitor requests a file from the website, he or she is invisibly redirected to a copy of the file at the nearest edge location. Now AWS has around 35 edge locations spread across the world, which results in faster download times than if the visitor had accessed the content from an S3 bucket located in a particular region. However, Amazon often lacks in up to date documentation, so setting up CloudFront for the first time could be challenging:
We use FV Player with our Amazon CloudFront. Initially, just getting it set up with Amazon Cloud there was a small issue we had, but your director Alec Kinnear has helped us to solve it. It was about setting right the permissions and the Foliovision team was very very helpful..
For those who are struggling with the installation, we offer a CloudFront CDN Expert Setup which helps with the initial setup, testing and a training in using the infrastructure. Using CloudFront with FV Player has the advantage of low-latency and minimal buffering RTMP streaming.
Another reason for purchasing the FV Player was the option to put up an ad up front and a sponsor ad at the end. We haven't done it yet but we're figuring right now the best way to use it, because we're a not-for-profit, we need to make sure how to do that appropriately.
Content curating and presentation with FV Player
The majority of content hosted on ies.org are educative webinars and innovative lightning projects submitted by experts from around the world:
We have a bunch of 1-hour webinars and we're releasing also 4-hour webinars. Currently, our company is developing a lot of information on UV lightning and the Covid-19 situation, so we're getting a lot of traffic on that and that's also an example of what our next webinar is going to be about. If you walk in our LD+A Magazine section, you can see some lightning projects done and we're using FV Player for curating and storing it in the videos.
These lightning projects are submitted by people all around the world. We take the submissions and pack it into a nice little playlist like '2019 Illuminating Awards Submissions'. I try to create a mood to what they've produced with appropriate music, upload it to FV Player and try to keep it organised, so that it flows nicely. It is like making an album and all of it can be done nicely in the player. We also do occasionally pull out videos from YouTube channel, so it's nice to have FV Player which is flexible and performs consistently simple with any hosting.
Our educational department produces the videos and the webinars and the talks and the vintage recordings are old stuff from the industry, like from the late 1940s up until the 1960s. It's a throwback to what they used to show in the classrooms. The history of light and the general lectures like one with Walt Disney and those are available on our YouTube channel, but we put them up to our site with FV Player.
Out of the Dark - The History of Illumination (1954)
In terms of presentation, everything is easy to display with FV Player and I don't have to spend a lot of time building out of the player, because it's there to utilise all the functions. I do like 20 things at once, so the less time I have to spend on it the more it is easy to work with which is a big point. You don't have to put instructions. It's clear, straight to the point, hit and play. That just makes it easier for everybody.
I can do all sorts of things with FV Player which is nice and I like the sliding bar that's kind of like on YouTube channel. I can create an FV Playlist and edit the titles and captions. This all comes across as very professional and also helps us to maintain the image of our organisation.
The FV Player preset options to choose from including Slim, YouTuby, and Custom. The combination of YouTuby and Custom look is used by IES for further branding purposes and alters the appearance of the timeline and controls.

Custom-coloured YouTuby FV Player look
Right now we're into finding out how to check stats with FV Player properly and dive more deeply into analytics. I want to see what and how often a video has been played, and keep a record on that.
Fortunately for Joe, FV Player includes deep integration with Google Analytics, which covers both recording views and even how much of each video has been viewed.
Improving the content itself. Right now it's thinking about the 4-hour long webinars and how we're going to present such a big presentation, but you have the ability to do it right there in the FV Player. We're looking forward to curating it with your player. We can take the long video and break it up to one or two hours parts if we need to. I'm confident that I can make it with the FV Player.
What makes life easier with long videos in FV Player is its support for chapters and even chapters for interactive transcripts to enable searching on the fly for actual spoken text. It's fascinating to see a single organisation use so many of the advanced features of FV Player Pro in one website.
References
If you'd like to find out more about the activities of IES and see how the FV Player suits the organisation, visit ies.org.
You can follow IES on their Facebook, Twitter or Instagram.
For more details linked to FV Products visit:
CR00CR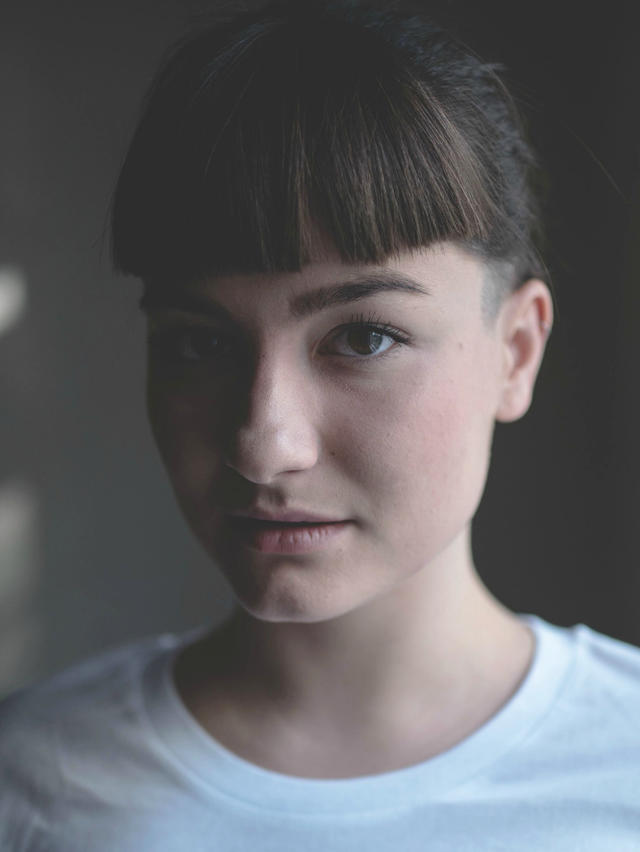 Chiara was born and raised in the neighbourhood of Petržalka in Bratislava. Besides studying Marketing Communication at Comenius University, she happens to be an observer, mostly through the lens of a camera.