We've just built an elaborate multilingual WordPress site for our Romeo and Juliet production at KittseeTanz.at. We used different technology than last time which allowed us to have a single WordPress install – thanks to qTranslate. Last time we went with three separate WordPress installs on subdomains which is great for SEO but a real bear to manage and add to.
While we were at it, we updated FV Simpler SEO to work well with qTranslate. So now you can maintain a properly optimised site in two, three or even more languages. Here's how it looks, with separate input fields for each language.
qTranslate is a WordPress plugin which lets you run a multilingual site. You are allowed to provide different language version for each article.

FV Simpler SEO is a multilingual SEO plugin
Without this feature, you are forced to use the qTranslate quicktags, which look like this, so it's harder to just type it in:
[:en] KittseeTanz 2012 | Romeo & Juliet [:de] KittseeTanz 2012 | Romeo und Julia [:sk] KittseeTanz 2012 | Rómeo a Júlia
Of course the SERP Preview works with the multiple languages. It shows preview of the language you are currently editing in the FV Simpler SEO.
The second improvement is that the WordPress Menus are now using the Short Title (Menu Label) as entered in FV Simpler SEO.
More information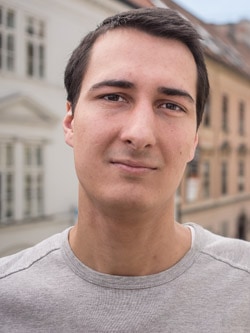 Martin graduated as an engineer in Computer Science from Slovak Technical University in Bratislava. He grew up in Liptovský Mikuláš in northern Slovakia next to the beautiful Tatra mountains. He is the developer behind our FV Player.