Version 1.6.21 of FV Simpler SEO released just now adds support for Google Authorship and Publisher fields.

FV Simpler SEO – Google Authorship
To setup Google Authorship:
Install FV Simpler SEO and visit Settings -> FV Simpler SEO and put your Google+ profile link into "Google+ Default Author". That will be used for entire site.
If you also have a company Google+ profile page, put it into the "Google+ Site Publisher" field
If you have multiple authors, fill in "Google+" in their user profiles on your site. That will adjust the authorship for the users' posts – the default author won't be used for these.
Each Google+ profile which you use must have your website entered in About -> Links -> (click Edit) and add the site in one of the "Other profiles", "Contributor to" or "Links" sections.
Last step – check your site in Google Structured Data Testing Tool

Google Authorship testing
Further reading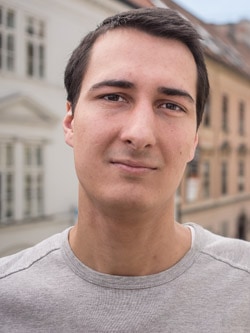 Martin graduated as an engineer in Computer Science from Slovak Technical University in Bratislava. He grew up in Liptovský Mikuláš in northern Slovakia next to the beautiful Tatra mountains. He is the developer behind our FV Player.