What is Textile? In the beginning there was Textpattern, Dean Allen's lightweight CMS primarily for weblogs. Textpattern was a direct competitor to Moveable Type, B2 (later WordPress) and Joomla! Textpattern lost the CMS wars for two reasons: SEO unfriendly URLs (required numbered ID's) and Dean Allen's collapse from overwork in 2006 (the story is gone from textism.com and Textpattern is back but still with numbers in the URLs). The WordPress story you all know.
Where is Textile now? Most importantly Textile is the markup language for 37 Signals Basecamp messages and Writeboards and Backpackit.
There's nothing nicer than Textile for making a quick list with asterisks:
* item one
* item two
* item three
becomes
item one
item two
item three
in no time.
Blockquotes are easy to do too: bq. gets you there.
h1. h2. h3. h4. will get you headers of various sizes.
# will get you numbered lists instead of bulleted lists.
I often have to introduce our team to Textile formatting and our clients. That's the essential above. Rather than create too much documentation when there's lots of other great Textile documentation out there. I'll link to the rest.
Essentials of Textile and Basecamp formatting attractively presented by Alex Kendrick.
Great Textile test bed with reference in left hand margin from Txstyle.org
Not very attractive but covers the essentials clearly: Warpedvisions's Textile Cheatsheet.
Total overkill is Textile Reference Manual. Recommended only to hardcore geeks.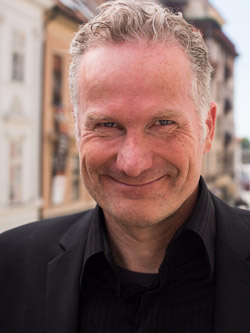 Alec has been helping businesses succeed online since 2000. Alec is an SEM expert with a background in advertising, as a former Head of Television for Grey Moscow and Senior Television Producer for Bates, Saatchi and Saatchi Russia.