If you use our WYSIWYG editor for WordPress called Foliopress WYSIWYG, then you will be probably happy to hear the exciting news:
You will be able to upgrade to the next version (which will be released in next couple of days) using the WordPress built-in automatic plugin updater.
However if you ever made any changes to the custom configuration file, these changes will be lost, as we have no control over the WordPress update process and all the files will be overwritten. This is a list of your configuration changes which we can't keep after the update is done:
configuration of BodyId and BodyClass for the editor
custom Toolbar configurations
custom plugins for the built-in FCK editor
What you need to do is to write down these settings before the upgrade and then put them into the new options screen which the new version of our plugin will feature (in case you used any extra plugins inside the editor, you need to save all the plugin files and update the same custom config file manually).
Here's an article about how to change the custom config file in all the old Foliopress WYSIWYG versions which will help you to pull these settings out of it: Foliopress WYSIWYG setup and edit.
If you are not using our editor yet, we hope this feature will help it compete with the others.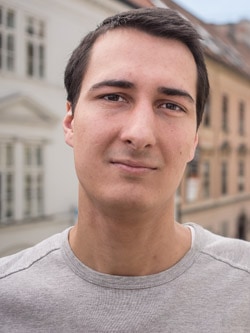 Martin graduated as an engineer in Computer Science from Slovak Technical University in Bratislava. He grew up in Liptovský Mikuláš in northern Slovakia next to the beautiful Tatra mountains. He is the developer behind our FV Player.