WYSIWYG style configuration now resides in plugin options.
Easier configuration – no need to edit your CSS file to make your editor true WYSIWYG. Don't worry, your old configuration will still work.
Image management tool now appears with the right year/month/ directory opened.
Your blog contributors won't upload images into your root image directory anymore.
All uploaded images above certain height and width (check out plugin options) are sized down to fit into it.
Well, this won't handle those insane 5000 x 3000 px images some people try to put into their posts (as it's just too big for the PHP memory), but at least it takes care of the oversized 2000 px wide images which won't fit on your screen when opened. The default setting is 960 px of either width or height.
Works on sites with secured wp-config.
Insert FV WordPress Flowplayer button added.
Let's you use our popular video plugin with ease.
Pasting dialog receives focus when it appears.
Dreamhost JSON glitch fixed.
Head on to our Foliopress WYSIWYG plugin page or WordPress.org.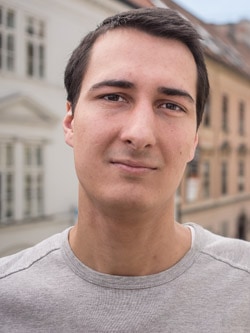 Martin graduated as an engineer in Computer Science from Slovak Technical University in Bratislava. He grew up in Liptovský Mikuláš in northern Slovakia next to the beautiful Tatra mountains. He is the developer behind our FV Player.