Basecamp URL change to basecamphq
Today 37signals dropped our domain http://webwork.clientsection.com. Instead they have replaced it with http://webwork.basecamphq.com.
There is a thread on their forums covering the issue. As one customer writes:
BasecampHQ is a stupid domain for one. What is its relevance to my clients? I am paying for a professional service – not for branding that sounds like a paint ball website.
I totally agree. Apparently this change is coming with additional footer branding and additional branding in the emails.
This is a case of breaking the contract with the original customer: us. We are the ones who bought into their white label extranet solution with attractive anonymous core domains like:
grouphub.com
clientsection.com
projectpath.com
seework.com
updatelog.com
We pay a handsome yearly fee for the use of the software and the domain. Until recently, it's been $600/year. Now, it's $1200/year. For that fee, we expected 37signals to honour their part of the deal which was to allow us to continue to use the software and environment which we helped them get off the ground.
We actually upgraded our Basecamp account recently and consolidated our operations on the system. I was happy to do it, but now have deep regrets.
37signals at this point has gone Microsoft. They are not working for us anymore. I'm not sure they are working for them. They are working for the corporation and have become that corporation.
What is particularly disheartening is the supercilious tone and dissembling of Jason Fried has not abated. His excuse for sandbagging us on our domain name: 
In fact, it reminds us a lot of our transition away from IE 6 a few years ago. That transition was also met with similar dissatisfaction by some of our customers.
Fried was immediately called on his absurd analogy by Andrew Myers:
There is no reason for this move from any perspective other than that of marketing for your products. What will this bring to us the customer (Who are paying your bills) that we simply can not live without?

I also do not like the fact that branding for Basecamp is now on all pages and in emails generated by the software. Why? 37signals, you're dropping the ball on this one. How about spending more development time improving Basecamp, your core product, instead of wasting so much time on stuff that doesn't really matter to your customers.
and Dougal:
it's filled with pretzel logic. By the third sentence you're talking about IE6 as a comparison – with the only correlation being that people didn't like that either? And third, you never address the crux of the matter – that you sold it for years as white label and now you are branding it and linking from our extranet pages to your selling pages.

I also suggest you take a look at your About page and see if you still Believe in those things… especially the one about your customers being your investors.
Dougal hit the nail on the head.
We aren't that important anymore, the core customers. 37signals want to be the Microsoft of project management and online collaboration. They don't need or want us any more.
ep agrees and highlights another issue well known to alert 37signals customers. You can't get your data out:
You can not leave with your data period. 37s is abusing this situation which has lasted for years now. When you have been using Basecamp for years, you depend on it, your customers depend on it and you're tied because you can not leave with your data, just a stupid xml file or a ridiculous set of html files.

37signals used to be a small company like lots of us are (or not?). When you are a small company your customers are human beings; when you have passed a certain point of growth (and greed), the same customers become numbers.

I'm afraid we have become numbers.
The only way out is via the API which is a bit shaky. Somebody should write a migration tool. In fact someone already has done so. The problem is that it doesn't work (I tried it).
We are currently working on a serious enhancement to Basecamp, which we are beta-testing internally. Now that we have over 50 live projects, Basecamp is creaking at the seams and so we've decided to enhance it.
Once this enhancement is out the door, we will be working on a self-hosted open source version of Basecamp. Our code base will be WordPress (check out our Foliopress WYSIWYG and FV Thoughtful Comments to see what we are up to on the WordPress). We've built insurance apps, real estate apps, SEO apps, all on the WordPress codebase, so we know this can be done.
The first extra tool will be an import tool from Basecamp. The API work for our Basecamp based tool will come in very handy.
Anyone who is interested in updates on our enhancement to Basecamp and in being able to host a Basecamp-like solution on their own domain and on their own server should sign up below. People form this list will be first in line to beta-test.
If I have any strong thoughts about Basecamp alternatives in the meantime, I will share them with this list as well.
Once we get the very first iteration done, we will be seeking collaborators. If you'd like to participate in development and have great WordPress, PHP or server-admin skills, we want to hear from you. Please sign up here:
What this won't be is a slow product like ActiveCollab (server crippling loads) with a lot of features. We build fast and lean. The first iterations will actually have less features than Basecamp but the ones which we really need. We believe in the GPL and we believe in free software and won't pull a license change either. Don't believe us?
Our codebase is WordPress: we couldn't leave the GPL even if we wanted to.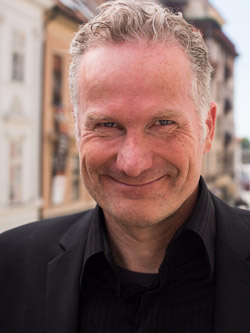 Alec has been helping businesses succeed online since 2000. Alec is an SEM expert with a background in advertising, as a former Head of Television for Grey Moscow and Senior Television Producer for Bates, Saatchi and Saatchi Russia.