For years, I've been on the Site Build It list. SBI is the creation of the rather annoyingly gushy Ken Evoy who never stops his carnival barker cries about his one-stop-site-creation tool. 

Ken Evoy Pumping Site Sell
Evoy's been at it since the bad old days when the internet was a mess and Site Built It! did have the advantage of actually getting a website up in some form – easier than coding html from scratch for the neophyte.
Throughout SBI's history, Evoy has shrieked about his process and his proprietary tools. On the surface, a clear process and proprietary tools are a good idea. Probably worth the price of admission (or so I thought at the time). The issue with the proprietary tools (which otherwise might be a good deal) is that you can only use them a little bit. Come and play for one hour per week, see you next week. Not exactly inviting brainstorming or creativity.
In contrast, the indepdendent expensive (many of which are free) tools Evoy condemns let you use them as much as you like once you find them.
Over the years, I've learned not to expect much from Evoy's newsletters (sometimes for six months at a time, they get relegated to the read later bin). Still it's worth sometimes checking in on somebody who's multiyear obsession has been selling ecommerce sites. Another perspective.
In the last couple of years the internet has changed and it's actually quite easy to put a website up. Just buy a hosting account (a single domain account is $3 to $7 Ken, not the $10 to $15 you cite), click the one step install button and you have vanilla WordPress (or Mambo or Joomla or whatever else catches your fancy). Or pay nothing and sign up at WordPress.com and have a better than vanilla WordPress install with lots of attractive themes ready and waiting for you and an active forum.
The ease of putting up a high quality website – almost all of which look better than Site Build It websites and are easier to post to – is naturally a huge threat to the SBI business. Why pay Ken Evoy $300 per year per website for hosting which should cost $50?
Evoy's latest missive starts yet another hysterical title "Why blogging is a massive mistake!" Exclamation mark is his.
Writing a weblog is not a massive mistake. Handled properly, a weblog does wonders for your website traffic and search engine standing. But taking away the hype, this time Evoy does have a worthwhile point about weblog type sites (WordPress in particular) – i.e. they date like stale newspaper. I can confirm the tendency from my own sites.
By publishing a weblog, you are effectively creating just a daily news source.
What happens if you publish a very good article which has value as a permanent reference? It stands alone in your weblog. People come, read the single article and leave. There may be other interesting content on your weblog for them to read but the visitor can't be bothered to ferrret it out. If your writing or content is extremely compelling, perhaps some visitors will read a certain amount of your content. But then they will leave. Which quite frankly for an online journal is fine. You're not selling anything.
But for a business, this isn't so good. What you want is to create an information resource for people in your business, which will bring them back again and again. An information structure which invites them to find immediately the other relevant areas of interest.
And Evoy quite correctly points out that this is the built-in model for Site Build It:
Blog posts are created and stored in chronological order. A good blogger will produce a post that is useful today, but who will read it in three months? Even when bloggers go to the extra effort of archiving their posts by "keyword categories," the articles are dated and not rewritten into coherent definitive articles. Usefulness plummets with time.

How does a Theme-Based Content Site differ? Instead of a stack of old newspapers, each resembles a good resource book about its theme, composed of useful, original articles ("Web pages") that cover related topics in some depth. Written in each small-business owners's unique voice, and based upon that person's experience in the field, they are useful resources that visitors return to over and over.
Evoy correctly points out that a photography weblog would just be one in a million, posting the nattering about the latest cameras and software:
How would a blog be presented? A stream of disjointed photography tips would be organized by "date of post." And posts on any given topic (ex., "portrait lighting") would be separated by time (weeks or months apart), each covering only a certain aspect of the topic. On the other hand…
Definitely not the right one to pull someone into your website. Evoy contrasts the above weblog site with this siloed sitemap for a static site:

site build it silo site
This time Evoy's absolutely right. Someone looking for information on photography lighting would gradually be led through the whole of your website, would bookmark it and come back as a reference. All of this assumes of course that your content is top-notch (and Ken, let's be frank, there's not too many people capable of creating top-notch content, on or off the SBI rolls). But with a static site structure at least you stand a fighting chance of retaining your visitor and becoming a reference.
In any case this is a huge insight. Pages instead of posts something I've been playing around with in the static pages section in Foliovision. Our client sites are also largely hierarchical with the weblog performing weblog functions (added value).
What I've been doing is making a static page instead of a post and then publishing a small announcement on the weblog section.
Unfortunately some of the news outlets which republish my content will not link to static pages or to articles which are more than 24 hours old (a pain in the neck, as after publishing a major article I like to come back to it 12 hours later to proof it and add or correct illustrations).
Going forward, I am going to build up the static pages sections very actively. When I first publish a post, it will go into the weblog, but within a few days. There is one small issue which is comments. We enable comments on pages so visitors will still be able to comment on the static page. But often some of the comments come in right away (on the weblog version).
Do I leave the comments on the weblog post or move them to the static page?
If I choose to move the comments to the static page, there is no mechanism to do so inside WordPress. We'd have to build a plugin.
BTW, this sort of question is what you are paying Evoy to solve for you with either no solution (in this case) or his solution. For an inside the box thinker (or someone with very little design sensibility and/or minimal interest in technology), SBI solves a lot of problems. For an existing six-figure business, there are better ways to bring your business online than SBI DIYism. I do agree with Ken that business owners should have better things to do with their time than spend it troubleshooting websites or optimising their sites for Google.
---
If you're interested in having a closer look at the Site Build It system and way of thinking, Ken Evoy offers a number of free ebooks on writing for the web, selling services and montization. SBI's claim ithat the free ebooks are better than a lot of the pay ebooks out on internet marketing is more or less true. Given the rubbish sold as ebooks that's not necessarily saying a whole lot. The link above bundles several of them into a single zip file for your convenience.
Personally, Ken's writing style drives me up the wall (he's been described as rah-rah), but the bulk of the information is good. I just can't read past his marketing speech. The formatting is bizarre as well. I wish the guy would hire a graphic designer at some point. Why does he write Sidebar and then not make the sidebar a sidebar but whack it right into the middle of the text?
Some other references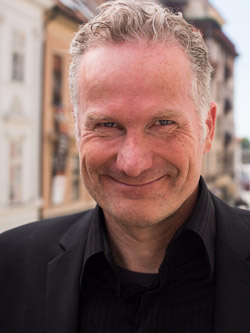 Alec has been helping businesses succeed online since 2000. Alec is an SEM expert with a background in advertising, as a former Head of Television for Grey Moscow and Senior Television Producer for Bates, Saatchi and Saatchi Russia.