It's been a commenting kind of last seven days since Disqus started adding ads or charging what are extortionate rates for continued ad-free existence ($99/month for sites with from 50K to 250K visitors!). First some lively conversation over at WP Tavern about Disqus, wpDisquz (also very expensive at $29/extension), Postmatic, Replyable and our own Thoughtful Comments. Thoughtful Comments at free with Replyable at $3/month turned out to offer the best value in the advanced commenting sweepstakes to replace Disqus.
And now today I had one of our long time clients write in with a new issue which they hadn't faced before: how to deal with overly prolific commenters who were spoiling the intelligent conversations about law on their website. 
Hello! I've been digging into the documentation for "Thoughtful Comments". Do you know if it's possible in the plugin settings or in some other settings to limit the number of comments a single person (commenter) can leave either a) on a given post or b) in a given day?

We have a slight troll problem and we're wondering if something like that could address it. Or, maybe there's something else we could do short of manually flagging and banning individuals? Appreciate it!
Right now their website is open to any commenters, you don't need an account. This is the most difficult situation as in this case you have no real history with your commenters. Anyone can write in an email address, anyone can spoof another commenter's identity if s/he knows or can guess the email address of the other person. Guessing an email is not at all difficult if people are including a URL with their identity and a name.
Registration or free for all
Our first recommendation would be to at least making registration an option. That means the editors of the weblog will have a long term history with many of the most enthusiastic contributors. It's also an opportunity to create even greater loyalty among your fans as they will be always logged in and commenting for them will be even easier (nothing to fill out except to comment).
Whether or not you add optional or obligatory registration to your site, the simplest way to handle overly prolific or vociferous commenters is to enable moderation for some users (and let others comment freely if you like). The trolls will complain a lot but it's the only way to keep the discussion civilised.
Again I'd recommend at least voluntary user registration.
Moderation and the lively conversation
Here's how you'd deal with the tiers of users.
unregistered users are all moderated
new users are all moderated
established users can be left unmoderated
established users who go mad can be put back under moderation
established users can even have their account blocked (which usually means they'll come back with another name, but will often behave more carefully after the first or second banning)
With WordPress, it's possible to automate the creation of user accounts with each comment. On Foliovision.com, we allow people to comment without user accounts but we moderate all comments. We only want relatively intelligent comments (exception made for our LinkedIn post) and the nature of our site allows moderation. Often we should think before answering a comment.
We don't cover current issues so we don't require too much conversation between our users.
Our client's site is a news site in his industry and people do argue points so less moderation is better, as long as it's not at the expense of civility.
Real world identities or not
You don't have to require real names just a single dedicated email address with a single handle. Or on the contrary you could require that people identify themselves. Some sites are better suited to anonymity and on other sites requiring each person to at least seem to be a real person could improve the quality of conversation. On this particular site there is a mix of users (some real people, some hiding behind weird nicknames or anon).
The editors would have to decide for himself what kind of user names policy would encourage conversation and the right kind of conversation on their site.
Limits of Free Speech | Table Talk
The idea of free speech on your website should be no freer than you'd tolerate at your table for a dinner in a restaurant or even in your home (okay it's a professional environment and your wife and children are not there so it's a bit looser but you'd get the idea). Some people are comfortable with a very high level of aggression at their table. We have a client who encourages conversation we wouldn't find acceptable. It's really a question of what you are comfortable with at your own table.
Having worked as a technical moderator on many political sites, my first recommendation would be to keep control of your comment environment. If you allow visitors (which these days in the political sphere are as likely to be bots as not) to vandalise your home, pretty soon no well-spoken folk will want to visit.
Daily Comment Limits | Too much of a good thing
Thanks to this client we may add a daily limit for comments to Thoughtful Comments before moderation kicks in. This would be prevent a lot of the tedious he said/she said repetitive interaction which begins after too many posts. I'd suggest that limit for most sites should be in the three or four range. Anyone who makes more than four really articulate comments a day could be whitelisted. Daily limits is a great idea. Still grouping your commenters as described above will dispose of about 80% of the issues with overly prolific commenters.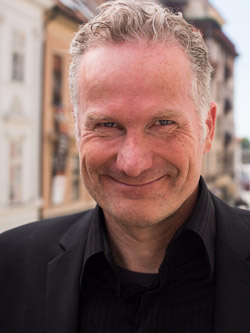 Alec has been helping businesses succeed online since 2000. Alec is an SEM expert with a background in advertising, as a former Head of Television for Grey Moscow and Senior Television Producer for Bates, Saatchi and Saatchi Russia.