Viloud is an extremely easy to use and affordable tool to create and manage a web TV Channel. It offers full-featured video hosting, live streaming and encoding.
Support for FV Player Viloud is a paid add-on. You can purchase it here.
How To Use Viloud Videos With FV Player
Upload your video to Viloud by going to Uploads (or pick an existing one from Videos):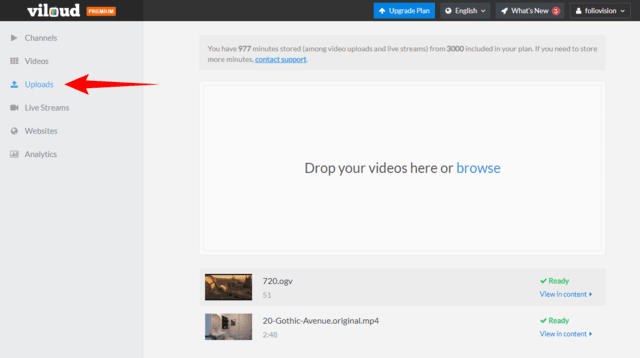 Once uploaded, find the video, open it and click share/Embed: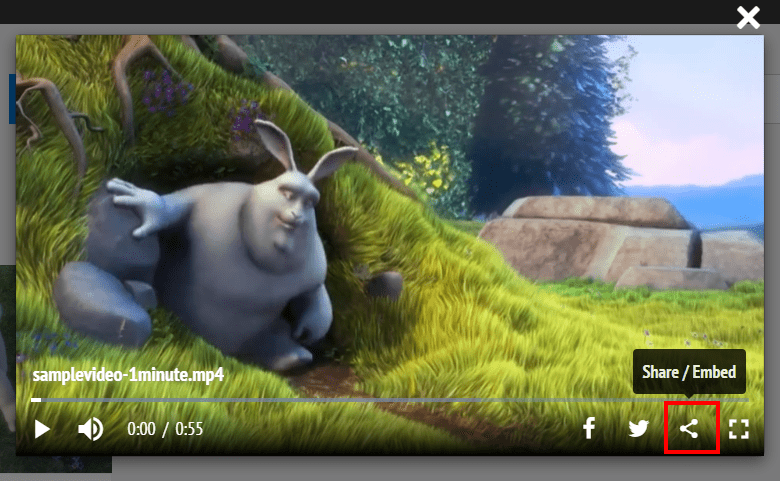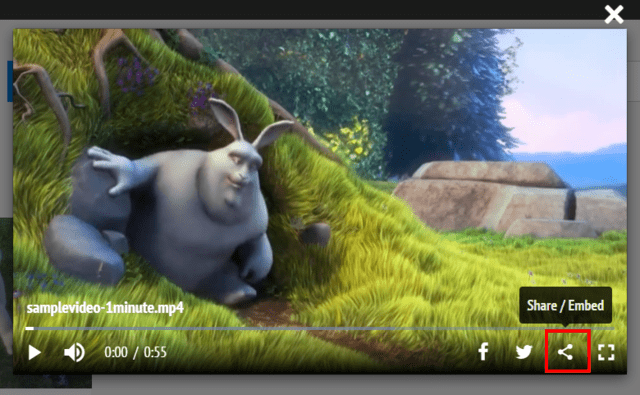 Take the app.viloud.tv/ sharing link and insert it into FV Player Editor's Video field: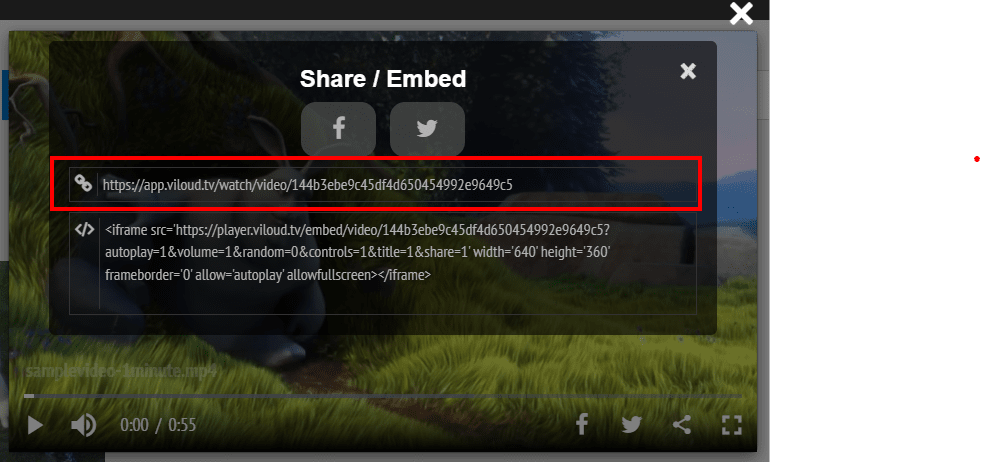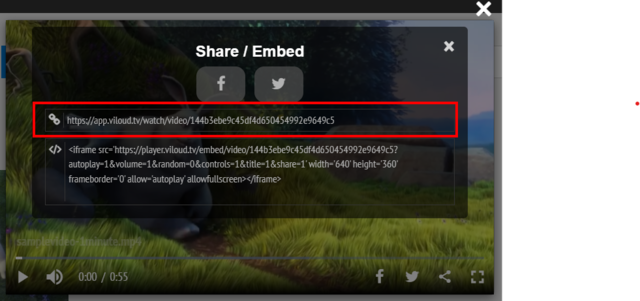 Example
How To Live Stream To FV Player from Viloud
In order to stream via a Viloud server, you are going to need a streaming software.
For the purposes of this guide, we will be using OBS Studio, and we recommend you use it too, as it not only is the most widely used and popular software of it's kind, it is also free and open-source. You can get OBS Studio from their website.
In OBS, prepare what you will be streaming. Then go to File -> Settings -> Stream And in the service picker, click Show All… and search for Viloud: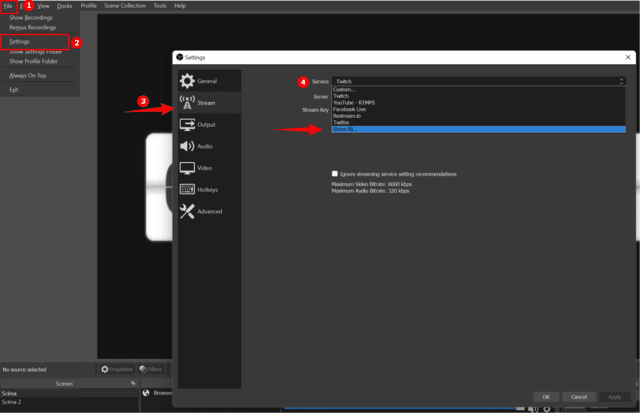 Once Viloud is picked, the OBS settings page will also ask you for Stream Key: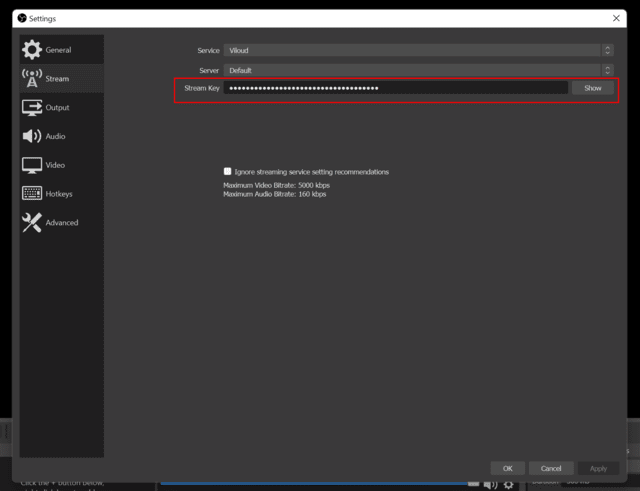 Find the Stream Key in the Viloud Live Stream page: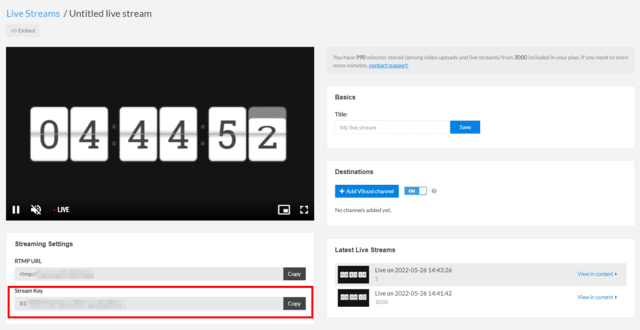 Click "Ok". If something goes wrong when connecting, OBS will warn you about it.
5.Once connected to Viloud and ready to stream, click Start Streaming in OBS: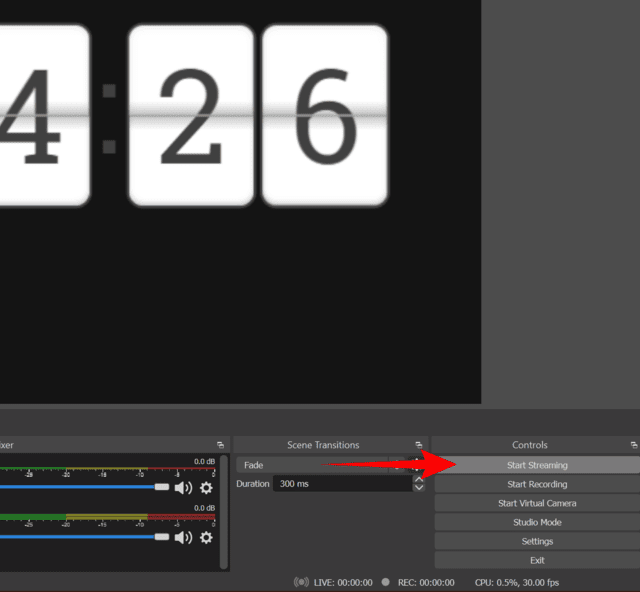 Now go to the Viloud Live Stream page and wait for the stream to load. It will take a few (up to 20) seconds, before you'll be able to see the stream.

Take the app.viloud.tv/live/ URL from your address bar and insert it into the video field in FV Player: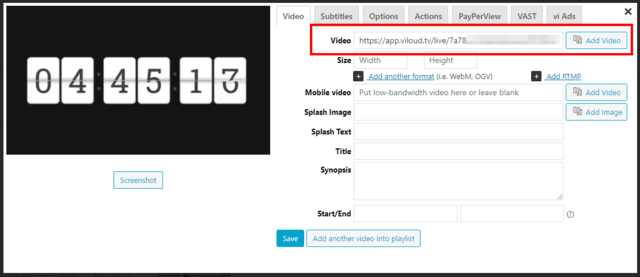 Viloud automatically records your live streams and stores them in the videos tab, so you can use them later. Once you're done streaming, FV Player Viloud will send you an email with the link to the recorded stream.