Odysee is a blockchain based video platform. This peer-to-peer data exchange is growing in popularity as a YouTube alternative. Given that it's design takes after YouTube, you should find using Odysee easy.
Odysee's promise of freedom of speech (and the lax community rules) inadvertently attract many politically inclined (even extremist) creators. Please, keep in mind that FV Player is a politically agnostic tool aimed at providing feature rich experience with variety of choice for any self-publisher.
How To Livestream On Odysee
1. Click the publish button in the top menu and pick "Go Live":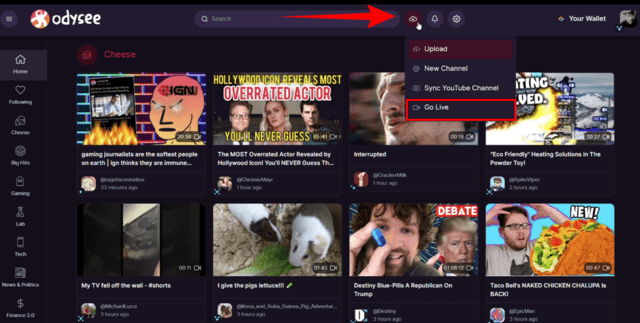 In order to be eligible to livestream on Odysee, you need to be awarded with at least 50 LBRY credits.
2. Then fill up the stream's name, splash image, description and anything else, just like you would with a regular upload.
3. In the next step, you will receive the stream server and stream key. Take these and input them into your streaming software (for example, OBS).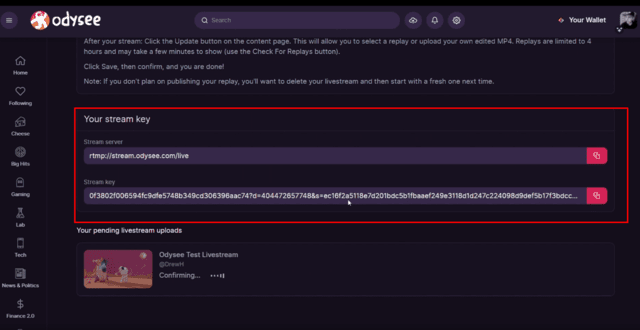 4. Your live stream should be up and running now.
How To Use Odysee With FV Player
Once your live stream is up an running, all you have to do is grab the Odysee link from your address bar and simply put it in the video field: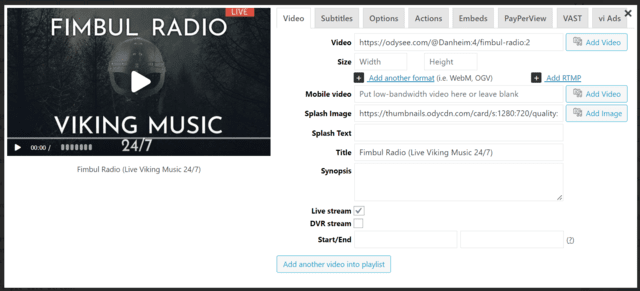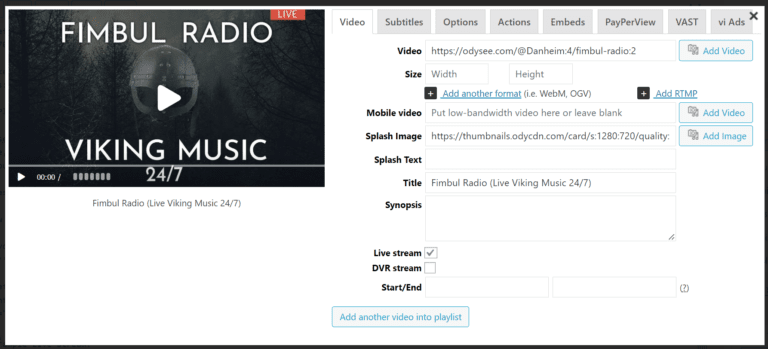 …and voilà! The splash image and title get parsed automatically, so you don't need to bother with filling those in. The link also gets automatically recognized as a live stream.
Example Live Stream: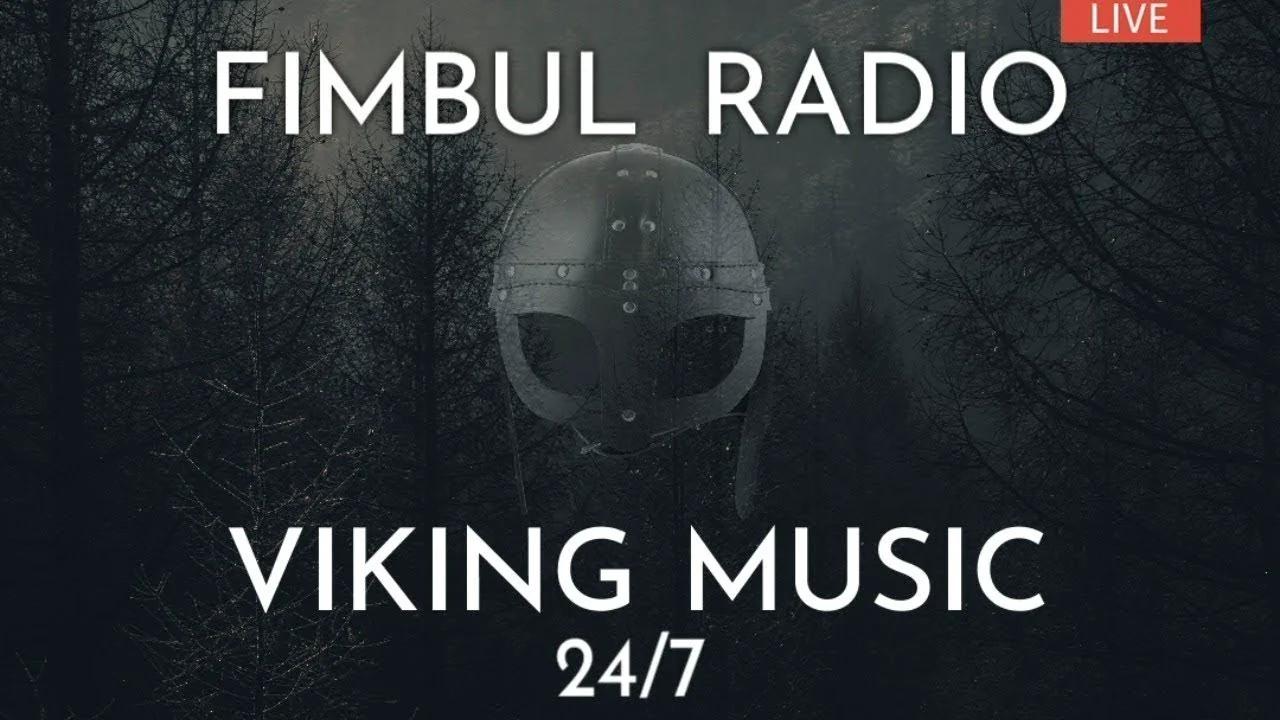 Fimbul Radio (Live Viking Music 24/7)