With more than 5 million active installations, Elementor is the most popular page builder by a huge margin. Rivaled only by the Classic Editor plugin and the in-built Gutenberg. This guide will show you how to use the FV Player block in Elementor.
How to find FV Player block
FV Player block is included in the WordPress drop-down tab of Elements: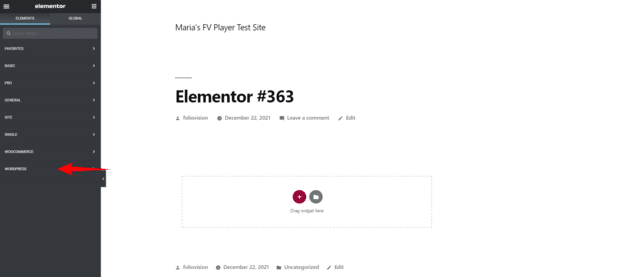 You might face some trouble finding it via the search bar. Elementor currently has a beta feature called Hide native WordPress widgets from search results . FV Player widget (and widgets by many other plugins) is one of these, meaning you won't be able to find it via the search bar.
Note: Elementor's experimental Hide native WordPress widgets from search results feature is forcefully disabled by FV Player version 7.5.18.727 and higher.
This experimental feature is on by default currently. You can disable it by going to wp-admin->Elementor->Settings->Experiments tab and pick inactive for the aforementioned setting: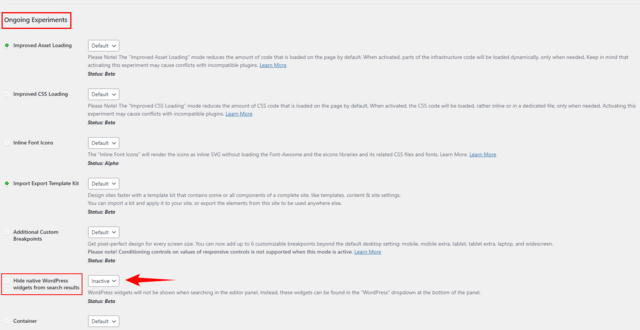 Alternatively, you can just add FV Player to your Favorites by right-clicking the widget and clicking Add to favorites:

How To Use The FV Player Block
The widget itself is very simple. You can add an optional title. Then just click Add button in the player section: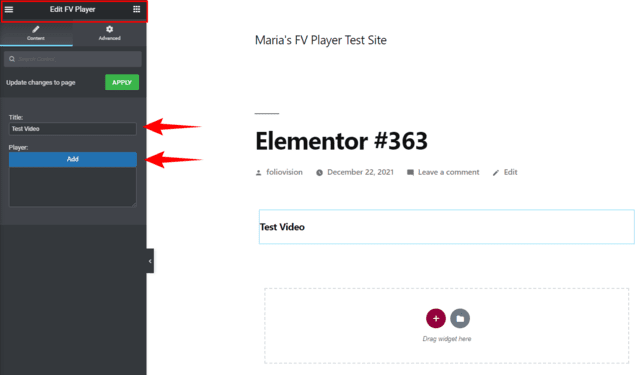 This will bring up the shortcode editor:

After inserting, you can see the player in your post now. The button that brings up the editor now reads Edit, allowing you to further edit the shortcode: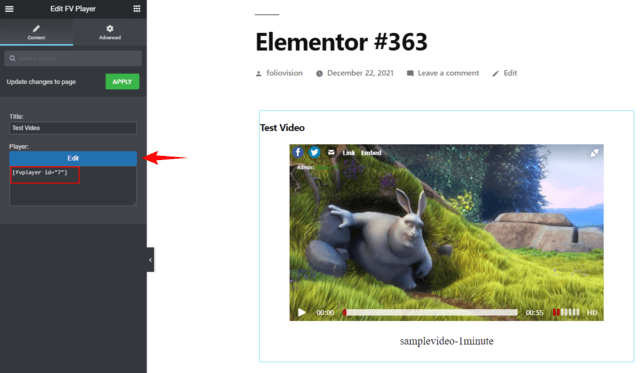 Using shortcodes
If you already have a video player prepared in your video database you can just paste the shortcode into the Player field of the widget editor: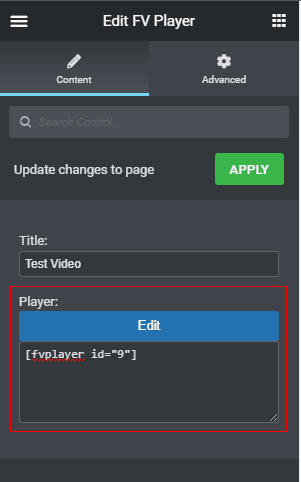 FV Player shortcodes also work when inserted into the Shortcode or Text Editor blocks.
If you are facing issues while inserting FV Player as a part of Elementor popups or other elements, enable FV Player -> Settings -> Integrations/Compatibility -> Load FV Flowplayer JS everywhere.