Just read an article on the Hedge about RFID chips. Dsruptive Subdermals managing director Hannes Sjobald would like to microchip us all:
"Smart implants are a powerful health technology.

"That is what we are building at DSruptive and our goal is to transform healthcare on a global scale."

While new in humans, this kind of technology is very common for household pets, where most of them are embedded with a microchip that reveals the animal's medical history when scanned.

Costing 100 euros for a microchip, the device works by scanning the spot on the arm with a mobile phone.
So apparently humans are imminently to be chipped just as household pets. Will we have human pound trucks to pick up humans out without a leash or in unauthorised zones (check out Andrew Niccol's film In Time 2011 to see what that might look like)?
Fittingly our video of the week is the song "Pets" by Porno for Pyros from 1993 with the main refrain "We'll make great pets" (hat tip to I Am Me. The video includes wonderful street photography style clips of attractive nineties women walking through a city.
Porno for Pyros - Pets
The city appears to be London to me but it could be multiple cities. The city does not look like Los Angeles which was home base for Porno for Pyros. The music and singing is hypnotic in a kind of psychedelic style which reminds me of Jefferson Airplane in their quieter moments.
The video above is not the official video which was very popular on MTV in 1993 and 1994. The official video is much more experimental cross-cutting the band playing in an orange room with no visible walls and leaping women in bikinis seen through refractive cubes.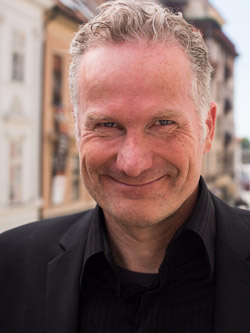 Alec has been helping businesses succeed online since 2000. Alec is an SEM expert with a background in advertising, as a former Head of Television for Grey Moscow and Senior Television Producer for Bates, Saatchi and Saatchi Russia.