Services by Bunny.net are increasingly popular. There is no wonder – they outperform the big players at a fraction of the price. Bunny makes it easy on you in so many ways. Their helpful tips and comprehensive design make the whole scary process almost fun.
The cherry on the top are the creative and heartwarming illustrations of bunnies scattered around their website. By our new workflow, we have accidentally robbed you of seeing those. We are truly sorry about that, but wait till you see what we have in store.
We're introducing advanced Bunny Stream support, bringing the whole workflow right into your WordPress Media Library!
After reworking our FV Player Coconut much in the same fashion just a month ago, we've cracked down on bringing the same comfort to other services.
The setup takes just 2-3 steps and happens all in a wizard. You just insert an API Key, and pick an existing or create a new Bunny Stream Video Library. The wizard takes care of everything else automatically.
The best part? This integration is a part of the free FV Player base plugin.
Once done, you can easily upload the video to your Media Library via the FV Player Shortcode Editor. You can also use the drag & drop function: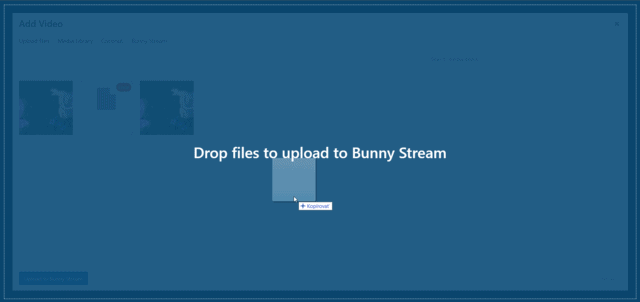 Then just post the videos, even while they are still being processed: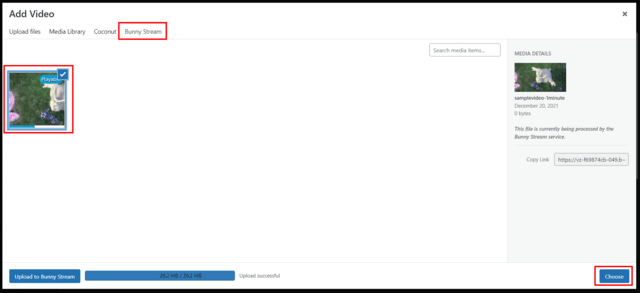 The name of the video and splash image will be grabbed automatically.
You can post the video right after it becomes playable with the lowest quality. The other qualities will be added later without you having to do anything:

Learn more in our Using Bunny Stream With FV Player guide.
---
Stay tuned for more
We are trying to make our plugins better ever single day, by bringing more and more upgrades and updates. You can help us a lot by giving us feedback, or letting us know your thoughts by giving us a review. If you have any tips or questions, do not hesitate and contact us via our Forum!