We're looking at long term newsletter, marketing automation solutions now. Preferably open source. Mautic came up but there's no Wikipedia article on Mautic.*
I decided to quickly put one up.  Alas, I can't stand writing wikitext, it's very slow. I can edit it on other people's articles slowly and carefully. I wanted to write in Markdown so I did. It turns out there are no usable conversion tools. At first I was directed to Pandoc. We've got an online version which handles unlimited characters. I didn't have much success with our version. I tried the official version. No luck there either. Other people were facing Markdown to wikitext Pandoc conversion issues as well.
There's some command line utilities which have to be installed (no thanks) after installing npm first. Or there's online utilities which are no longer available. Finally I was redirected to our own Pandoc converter.
This is the only one that has worked for me: https://foliovision.com/seo-tools/pandoc-online My use case was an HTML exported from EverNote which I needed to transfer into MediaWiki engine.

Thanks Paul Cik! It's great to hear someone appreciated our hard work. In the end that's what I used for my Mautic draft. Out of my Markdown editor, iAWriter I just copied HTML, pasted it into our Pandoc converter, chose HTML input and wikitext output.

Pandoc HTML to wikitext screenshot
When I posted it to Wikipedia, the text looks like properly formatted wikipedia although the references are inline and not at the bottom. It's been called Wiki-creole:
Jochen writes:
You can go from wikitext to html and then go from html to markdown. Not exactly straight forward, but i know no alternatives.

mivk answers:
Unfortunately, this is for WikiCreole. It doesn't seem to work for MediaWiki markup. I have not yet found a reliable standalone Mediawiki to HTML-or-whatever converter.
Surely Wikipedia has automated tools to restyle the references.

Draft Wikipedia submission screenshot
If anyone has any other suggestions on how to make writing for Wikipedia easier, let me know. I prefer to write/compose in Markdown so ideally the path would start with Markdown but I could imagine using a WYSIWYG editor with a code view, like old WordPerfect. 
****
* Will we use Mautic this time? Probably not. The technical burden looks too high and what we really want is a very fast newsletter tool, more like Sendy. Unfortunately Sendy isn't FOSS (although it's mostly open source and it's single fee). I'd be more than happy to make that $59 donation to Sendy but I'd prefer it be part of the FOSS world. Mailtrain is a bare bones newsletter tool which we'll take a look at as it's available on Cloudron but it looks too basic.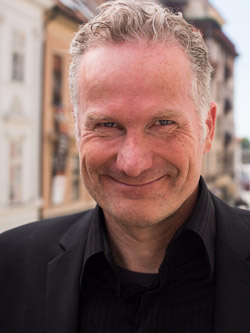 Alec has been helping businesses succeed online since 2000. Alec is an SEM expert with a background in advertising, as a former Head of Television for Grey Moscow and Senior Television Producer for Bates, Saatchi and Saatchi Russia.