23 % of time spent online falls on surfing through new content and extended visuals are a must-have for every publisher, web designer and social media manager, who needs to target their audience precisely.
A fresh supply of pictures by an in-house photographer isn't at hand for every project, which is when most of us turn to free online photo banks. Which are the most resourceful and credible stocks with a powerful picture to complete your story? 
The crampy stock photos era is luckily gone as the the community of online publishers made a huge step towards making a visually pleasing design accessible to everyone. Thanks to the generous contribution of photographers and visual artists we now have a functioning free photo library ecosystem. It mainly operates on Attribution 2.0 Generic Creative Commons (CC BY 2.0) and CC0 licenses that enable you to share and adapt the material in any medium and format, for any personal or commercial purpose.
Here are my top free stock photo resources in 2020:
Unsplash
Unsplash is currently one of the greatest free stock images platform to work with. With a community of over 50 thousand openly contributing photographers, the Unsplash library gives you access to more than 500 thousand free stock photos.
The solely high-resolution pictures are miscellaneously unfolded on a minimalist scroll-through dashboard. Browsing through it, you can easily get the feel of reading a high-end magazine containing precisely curated pieces of contemporary work.
Photos are divided into ordinary categories such as Animals, Travel, Architecture and even more specific categories like Spirituality, Wallpapers, Experimental or Health.
Downloading of all photos is simple and quick. You don't have to give attribution to the author, but an optional credit badge pops-up after every download and makes it really easy for you to copy it, even in a HTML code version.
Similarly to social media, you can follow your favourite photographers and opt out to browse through their feed.
Yet, there is one little thing I miss on the site – a credible search based on the date, which would keep it simple for you to look for fresh material. Overall, working with the platform so easy that I'm able to overlook this detail.

Pexels
Another photo database is Pexels, where nicely tagged and searchable photos are hand-picked and added on a daily basis.
All of the high quality and completely free stock photos are licensed under the Pexels license, which allows you again to use and edit them in any way you like to promote your product.
You can switch between categories of Trending and New or pursue a custom key word search. Additional options include following Popular searches or even sorting the Photos by Color. The layout of website and downloading works almost the same as on Unsplash, which makes it a really nice alternative with more pictures to work with.
I appreciate the possibility of sorting out searched photos added during the last month. Plus, they also run a free video section, where you can download work made by talented filmmakers.

Pixabay
Pixabay is a vibrant community of creatives, sharing massive amounts of work – the website curates a collection of over 1 million photos, videos and also over 200 thousand vectors and illustrations, all under one roof.
All contents are released under the Pixabay License, which makes them safe to use without asking for permission or giving credit to the artist, ready to be modified or distributed. In contrast to previously mentioned photo banks, you can stumble upon royalty photos. The depicted content may still be protected by trademarks, publicity or privacy rights.
It's up to you, whether you explore the content by browsing Editor's Choice hand-picked by Pixabay team, a keyword or more intuitively by opting out specific size, orientation or colour of the picture.
Unlike previous sites, when it comes to using the search bar, regular results appear under the first row of sponsored Shutterstock images. So be careful and skip them, if you don't want to be redirected to a completely different page. Another catch to keep an eye on – when downloading photos, the captcha presented may slow down the whole process for non-registered users.

Kaboompics
If you need a source of high-quality interior pictures, very popular within bloggers, Kaboompics is a perfect choice for that. This well-arranged site is run by an interior and stock photographer Karolina Grabowska who filled up this library with over ten thousand free images, mostly focused on lifestyle and interior design. To this day, Karolina contributed with over 17 thousand photos, from which many went viral.
Kaboompics has a bunch of really special features. Each photo is accompanied by a complementary colours palette generated from the photo, coming with corresponding HEX colours, preparing you better for your further design work.
Another unique thing is the possibility to download one, a few or the whole series related to a single picture. Having the opportunity to finalise your choice of the picture with the best angle needed is like participating on the photoshoot yourself – isn't it great?
You can search pictures based on the orientation (horizontal, vertical), colour, keywords, download rate or recency, but also based on the above mentioned multiplicity. Speaking of downloading, it comes with another handy optionality of downloading the picture in a desired or custom size. It's a very simple process, done by one click.
Basically, all photos on Kaboompics are shot by Karolina with a little help from her creative team, so if you'd like give credit to the author, give it to her. 


Superfamous
If you'd like to use some aerial shots or a texture close up, Superfamous is original source you can use for free.
The images on the site are inspired by the nature and are all hand-crafted and curated by designer Folkert Gorter. Gallery consist of beautiful high-res photos of terrain, water, or other nature-like textures which will satisfy very demanding publishers.
There are no specific search categories, which makes it simple to switch between single pictures through a minimalist dashboard. Unfortunately, the list is very short, but definitely worth of following in case something new appears. Meanwhile, you can use these stylish visuals in any way you like.
The images are available under a Creative Commons Attribution 3.0 license. This means that you can use the work for your personal purposes if credit is provided.


Pikwizard
When running a free graphic design software like Designwizard, it comes across as natural to expand and establish a free photo library that would supplement the visitors with a beautiful, easy-to-use content. That is how a new website called Pikwizard came to life and it continues to grow. This younger sister-website is filled up with over 100,000 completely free images, adding new ones on a daily basis. 
Pikwizard has a big chance to win you over by valuing your time. The Stock images are unfolded within an incredibly simple user interface which makes it seamless to scroll down the gallery and pick the right visuals for your content. The pictures are all of a high quality, including neutral-looking but also cross-processed shots. 
If you need to filter the images, you can do that by checking a box based upon generally predefined categories such as Trending, Latest, Views or Favourites. A keyword search bar is also available. The whole content (except for a few premium pictures) is stored under CC0 license, which means it's free for personal and commercial use without any attribution being required. However, it is always nice to reciprocate the author with a credit and therefore you can find specific links under each photo, to do so. 
What is rare and may come across as very useful, is an exceptional amount of portrayed people on the site. Another feature situated next to each picture, redirects you to the affined graphic design software where you can edit it instantly.
To sum up, Pikwizard focuses on a quick four-step approach including searching, finding, editing and downloading images under one roof. The multitasking functionality of it is refreshing and may give the publisher more independence in their work.  

SplitShire
The recently launched platform SplitShire is an initiative of Italian photographer Daniel Nanescu who got the idea of sharing his photos with the world rather than letting them sit untouched on a hard disk – and we're glad he did. SplitShire offers beautifully edited, trendy photos of a professional quality. The site also has a separate category for Free Videos and you'll find a good amount of mockups there as well, useful for design or social media work. 
Apart from the regular categories, you may browse through Sessions (containing of image sets) or Still life.
The SplitShire's License is benevolent – all content can be downloaded and used for free in any commercial projects, be a part of a product or product template you use. 
The only drawback of the library is its modesty, with having only over 1.000 photos available, but there are more coming almost every day. It will be interesting to observe how this newie on the scene will evolve but it surely has caught a lot of attention already.


Rawpixel
In their own words, Rawpixel aims to smash the stereotypes in order to create design resources that reflect today's society as it really is, believing in a positive social impact. Rawpixel's comprendious library of content produced by their in-house team is indeed a generous source of photos, vector graphics and beautiful illustrations.
Once you've signed up, you can start by typing a keyword into the search bar on the top of the page or an infinite scroll-down through the dashboard menu. Right from the menu, it is possible to click on Similar Images and navigate to a gallery based on the single image you've seen and liked. On a vertical menu next to the gallery you'll find advanced Size search for social, landscape and other specific ratio's.
Rawpixel puts emphasize on safety of their free photos and has signed model releases for any images with recognizable people in it, so that it's safe to use them for any purpose. All content is available to everyone with a CC0 License allowing you to download royalty-free content for personal or commercial purpose. However, you're limited to 10 downloads per day, but you have unlimited access to downloads from the Public Domain collection under the CC0 1.0 Universal (CC0 1.0) Public Domain Dedication. The collection is a beautiful initiative digitalising the artworks by many painters and illustrators.
The Free and Premium membership isn't a decisive factor only for downloading, but also for downloaded format of a picture. Everyone has access to JPEG's while TIFF's are available only to those with a Premium account. The quality of free images is nevertheless very solid as well as the intentionality behind building up A-level visual library.


FOCA Stock
FOCA Stock is a neat free photo site with minimalist and easy-to-use interface. It has evolved from the previously called MMT Stock, founded by the UI Designer and Developer Jeffrey Betts who also provides all the photos there. There are no elements on the site that would distract you, re-direct you to other site or offer you unnecessary licensed membership. In other words there's nothing on FOCA that would prevent you from quickly browsing and downloading the photos.
FOCA is absolutely free to use and transparent about their CC0 Public Domain License. It offers free photos, videos, and templates that can all be used without restrictions for personal and commercial use and for both print and digital. The images can be used in any theme, template, downloadable app, UI Kit, photo library, or software product. The attribution is not required, but always appreciated.
All images on FOCA are of high resolution and you can browse them by keywords or in Categories, Collections, Tags and Colours. You can clearly feel Jeffrey's professional touch from the neat and well-edited pictures, specialised mostly in office spaces and nature.
He also runs a nice Made with FOCA page on the site, showcasing the brands and users which used FOCA's images.


Photos by Jeffrey Betts of FOCA Stock

Reshot
Reshot keeps it simple and personal. It was found by a collective of creators aiming to unify diverse community of creatives who want to distinguish themselves for offering non-stocky looking photos. The platform is clean, quick and cares about the community of contributors. The free stock photos on Reshot are sourced from individual contributors and via partnerships with other photography communities. For example, some of the photographers have photos on Reshot to gain extra exposure for their work.
You can find tons of high resolution photos on Reshot submitted by photographers from all around the world. Hovering the mouse and clicking on the photographer's name will show you the name, bio, location and link to the authors website or blog providing his/her authenticity. 
Users can search photos within Trending or Popular. Staff behind Reshot is enthusiastic about their work an each single category includes original introduction personalising the category. It also includes suggestions of related subcategories. For example the Food category encourages to look also at Restaurants, Bars or Cooking.
Alternatively, there are curated Quick Image Packs available for download, which save time. Currently these include Diversity Matters, Active Lifestyle, Everyday Technology and Lay Flat Packs. For downloading these collections, Reshot asks in return for spreading the word with a Tweet. 
All photos published on Reshot can be used freely, both for commercial and noncommercial purposes. That grants an irrevocable, nonexclusive copyright license to download, copy, modify, distribute, perform, and use the photos, without permission from or attributing the photographer or website.

Note: This article was updated in June 2020
This guide is in process and keeps being updated. If you know about other quality free stock photo resources that I've missed in the article, feel free to share them in a comment below!
CR00CR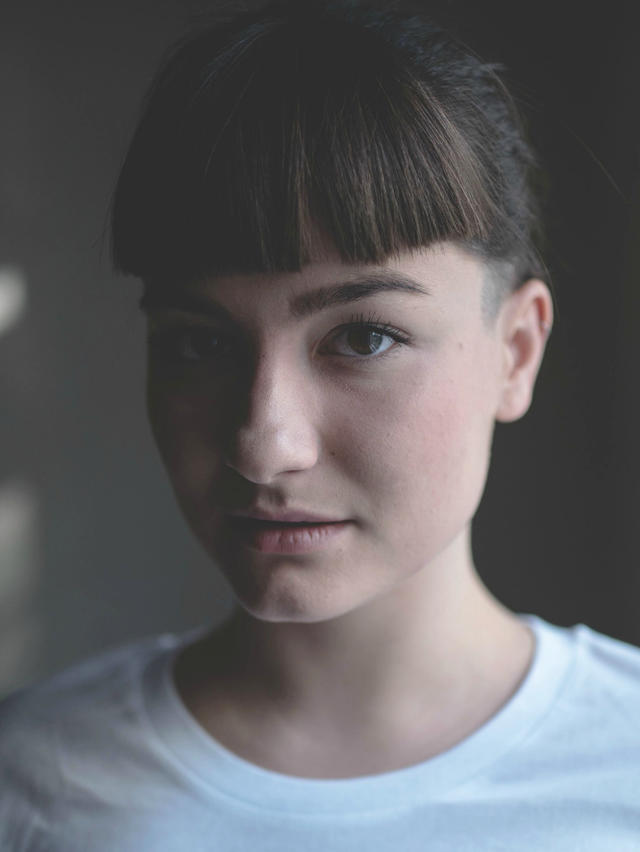 Chiara was born and raised in the neighbourhood of Petržalka in Bratislava. Besides studying Marketing Communication at Comenius University, she happens to be an observer, mostly through the lens of a camera.