In addition to people browsing social media or checking e-mails, 23 % of time spent online falls on surfing through new content. Extended visuals enhance the quality of online content and help social media managers to aim at their target group more precisely, which makes them an essential tool for any publisher.
However, a fresh supply of pictures made by an in-house photographer isn't always available and that's when free online photo banks come in handy. An appropriate picture has the power to either tell a story or simply complete a social media post and in order to do so, has to stay as original as possible.
Accompanying your feed with original and suitable visuals clearly raises the overall efficiency and accountability of your content, but is that even possible when downloading photos from the internet? Downloading photos anyone has access to?
Photo by The Creative Exchange from Unsplash
The era of Tumblr's too specific feed or crampy Stock photos is gone and the the online community made a huge step towards making a visually pleasing design accessible to everyone.
Thanks to the contribution of many generous photographers and visual artists we now have a functioning free photo library ecosystem for those who are in need. It operates on Attribution 2.0 Generic Creative Commons (CC BY 2.0) license that enables you to share and adapt the material in any medium or format, for any purpose, even commercially.
So here are my top three choices for free images usage.
Unsplash
In my opinion, the site Unsplash happens to be the currently best platform to work with. With a community of over 50,000 openly contributing photographers, Unsplash library gives you access to more than 500,000 free stock photos.
The solely high-resolution pictures are miscellaneously unfolded on a minimalist scroll-through dashboard. Browsing through it, you can easily get the feel of reading a high-end magazine containing precisely curated pieces of contemporary work.
Photos are divided into ordinary categories such as Animals, Travel, Architecture and even more specific categories like Spirituality, Wallpapers, Experimental or Health.
Downloading of all photos is simple and quick. You don't have to give attribution to the author, but an optional credit badge pops-up after every download and makes it really easy for you to copy it, even in a HTML code version.
Similarly to social media, you can follow your favourite photographers and opt out to browse through their feed.
Yet, there is one little thing I miss on the site - a credible search based on the date, which would keep it simple for you to look for fresh materials.
Photo by Mike Yukhtenko from Unsplash
Photo by Satyawan Narinedhat from Unsplash

Pexels
Another photo database is Pexels, where nicely tagged and searchable photos are hand-picked and added on a daily basis.
All of the high quality and completely free stock photos are licensed under the Pexels license, which allows you again to use and edit them in any way you like to promote your product.
You can switch between categories of Trending and New or pursue a custom key word search. Additional options include following Popular searches or even sorting the Photos by Color. The layout of website and downloading works almost the same as on Unsplash, which makes it a really nice alternative to work with.
I appreciate the possibility of sorting out searched photos which were added during the last month. Plus, they also run a free video section, where you can download work made by talented filmmakers.
Photo by Jimmy Chan from Pexels
Photo by Grisha Stern from Pexels

Pixabay
Pixabay consists of a vibrant community of creatives, sharing massive amounts of work. The website curates a collection of over 1 million photos, videos and also over 200 thousand vectors and illustrations, all under one roof.
All contents are released under the Pixabay License, which makes them safe to use without asking for permission or giving credit to the artist, ready to be modified or distributed. In contrast to previously mentioned photo banks, you can stumble upon royalty photos. The depicted content may still be protected by trademarks, publicity or privacy rights.
It's up to you, whether you explore the content by browsing Editor's Choice hand-picked by Pixabay team, a keyword or more intuitively by opting out specific size, orientation or colour of the picture.
Unlike previous sites, when it comes to using the search bar, regular results appear under the first row of sponsored Shutterstock images. So be careful and skip them, if you don't want to be redirected to a completely different page. Another catch to keep an eye on - when downloading photos, in case you are not a registered user, the captcha presented to you slows down the whole process.
Photo by luxstorm from Pixabay
Photo by Pexels from Pixabay

Flickr
Primarily built as an online photo sharing and management tool, Flickr grew into a leading international community in the industry. On one hand used as a cloud for sharing content and portfolio for professionals, on the other a free photo and video bank which is able to satisfy content managers.
Until now, billions of public images have been uploaded to Flickr and the amount of shared content keeps growing. The categories are divided by different approach to pictures. You can explore them through photostreams, galleries, favourites or specific groups where gathering creators with similar interests.
Due to this density of data often consisting up of phone snapshots, it may take you some time to find the preferred outcome, suitable for your topic. Also, mind the licenses used, the rights on Flickr are individual responsibility of each author. Be sure to check it every time, in order to avoid further complications.
Overall, the photos can be easily downloaded in any quality you like and usually contain nice descriptions while possibly also including additional useful information such as type of used equipment.
Photo by S.D Photo from Flickr
Photo by Lisa Ouellette from Flickr

Kaboompics
If you need a source that is popular within more specialized bloggers, Kaboompics is a right choice for that. This well-arranged site is run by a photographer and designer Karolina who managed to fill up this library with over ten thousand free images, mostly focused on lifestyle and interior design.
I appreciate browsing through aesthetic sets of images with a personal touch. You can either choose from categories divided into single image and and photoshoot, or use the keyword search. Another unique thing, that you probably won't find at any other website, is one object captured from many different angles to please your sense of taste when finalizing your choice. Additionally, you can use search based on orientation, recency and download rate. And speaking of downloading, it is so simple and quick, it can be done by one click.
There is also a sweet little bonus - each series comes with a special free colour palette to use. 
You don't have to credit the creator, but make sure you spread the word about this truly amazing site on your social media.

All photos by Kaboompics

Superfamous
If you'd like to have aerial pictures for your poetic kind of blog, Superfamous is another original source you can use for free.
The images on the site are purely nature inspired with an artistic writing. This gallery curated by designer Folkert Gorter is a gem for every demanding creative. It consist of beautiful high-res photos of terrain, water, or other nature-like textures.
There are no specific search categories, which makes it simple to switch between single pictures through a minimalist dashboard. Unfortunately, the list is very short, but definitely worth of following in case something new appears. Meanwhile, you can use these stylish visuals in any way you like.
The images are available under the conditions of a Creative Commons Attribution 3.0 license. This means that you can use the work for your own purposes if credit is provided.

All photos by Folkert Gorter from Superfamous

All of mentioned sources (exc. Kaboompics and Superfamous) can also operate as mobile phone apps.
This was my selection of free image sources, you can use for your projects, whether it's for your blog or social media content. 
Maybe I missed your favourite? Let me know in the comments below.
CR00CR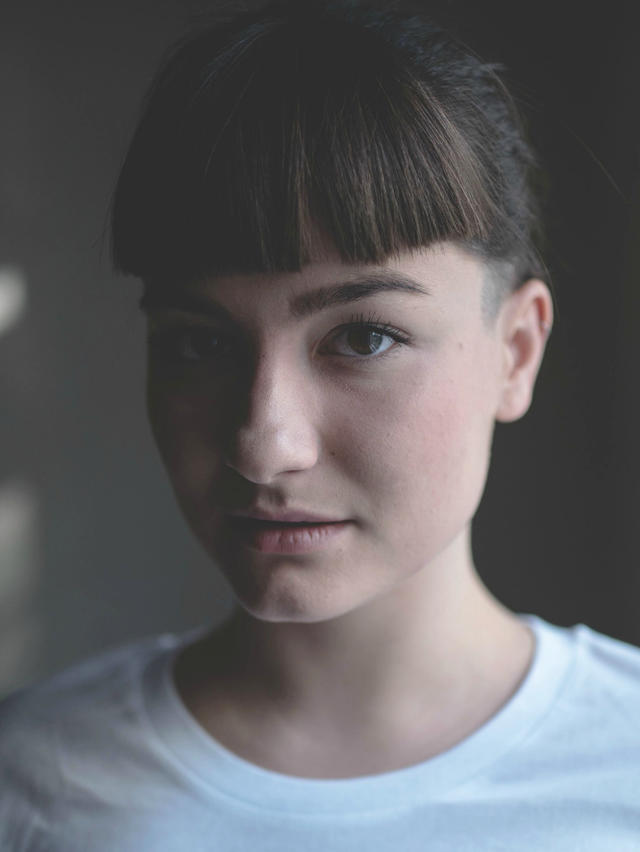 Chiara was born and raised in the neighbourhood of Petržalka in Bratislava. Besides studying Marketing Communication at Comenius University, she happens to be an observer, mostly through the lens of a camera.