In the past 20 years, we became so familiar with technology and science, it is impossible to hold back. Living in an intertwined society based on being wired to smart devices, we inevitably hang on to the idea of more new inventions to follow.
Maintaining traditional arts and crafts is nothing of an exception.
Baking has always been an exact process, dealing with precisely measured ratios of liquids with other ingredients, while meticulously calibrating temperatures.
I don't want to imitate others; I want to create something new.
A bold statement is not the only thing differing Dinara Kasko from the rest of the culinary scene. In contrast with traditional baking, her process does not begin in the kitchen, but in a 3D modelling software.
The 31-year old Ukrainian graduated from the University of Architecture and Design and worked as a 3D designer and visualiser.
Six years ago, she left her job in order to take care of her newborn daughter and got tangled up in her small kitchen. She started out experimenting with store-bought moulds doing straightforward cakes and sharing them on her Instagram account, but soon hit upon the barrier of the quick creative exhaustion.

Geometrical kinetic tart by Dinara Kasko 
In 2015, Dinara designed her first own mould prototype on a friend's C.N.C. (computer numerical control) milling machine. Combining her interest in design and baking, she later decided to try out modelling a mould with a 3D printer what was a successful step towards international recognition.
This is one of my main ideas – to give people an interesting foundation that is self-sufficient without anything additional, but at the same time, it's possible to transform it and present it differently depending on the targets and the ideas,
said the chef in an interview for sogoodmagazine.com
The magazine first published her, nowadays well-known, white bubble cake. Her portfolio also includes blueberry geometric kinetic tart, cherry origami-like folding or chocolate algorithmic modelling cake inspired by from traditional paper art to architecture.
Using parametric scripting software which turns designs into code generates unlimited possibilities of turning gimmicky geometrical shapes based on algorithmic models which can be rendered in mousse or passion fruit crémeux. The recently made Land Rover's 70th Anniversary cake made out of colourful chocolate sheets tesselation definitely belongs to her biggest commercial achievements.
Watch some of Dinara's designs come to life:
Besides her social media, Kasko spreads the word by travelling around the world. She enables people to learn more about the creative process through master classes and workshops. Encouraging us all to be less afraid of using our imagination, the possibilities become endless.
To read the recipes, watch 'making of' videos or even buy pre-designed moulds – visit: dinarakasko.com 
Follow Dinara's Instagram account to discover more tasty designs.
Follow Dinara's Youtube channel.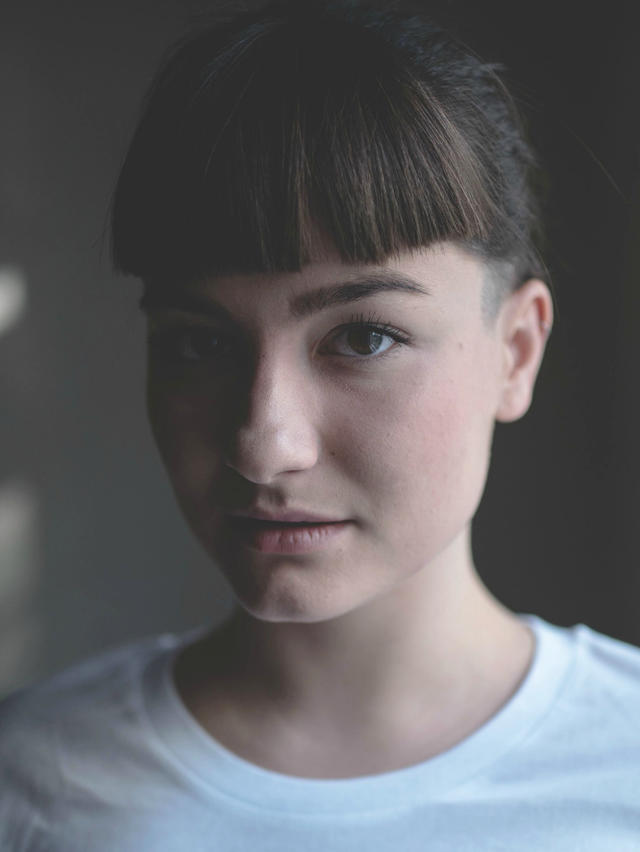 Chiara was born and raised in the neighbourhood of Petržalka in Bratislava. Besides studying Marketing Communication at Comenius University, she happens to be an observer, mostly through the lens of a camera.