The new version has been available as beta for licensed users for a while. Then it was introduced to all the new users installing FV Player – both free and licensed.
Now are are happy to announce that FV Player 7 is the new stable version!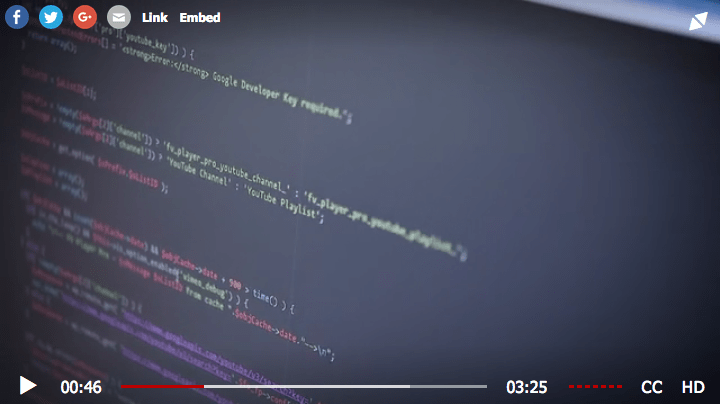 03:25
The new default look - using the Slim skin
Version number explained
The version number is 7.1.14.727. We don't like such long version numbers, but this allows us to give you a fair amount of information in one place:
7.1 is the major version number – you can expect new features as this number grows, like for example 7.2 or 7.3 will introduce database-driven FV Player
7.1.14 is the minor version number
727 at the end stands for "7.2.7" version of core Flowplayer in our plugin
our goal is to also keep the version numbers of our FV Player plugins in sync, so from now on you should always have the same version of FV Player and FV Player Pro
Changes
More information about these changes can be found in the original FV Player 7 Beta announcement:
New player design and skin options
New Flowplayer core video engine
Support for autoplay on latest Chrome and Safari versions
Support for autoplay on mobile
Improved Vimeo embedding (Pro)
Improved YouTube embedding (Pro)
Improved video buffering
Quality switching for HLS and Dash streams
Chromecast support
FV Player 6  
The old version stays as it is and we won't be fixing it apart from some urgent security fixes. You can still get it on FV Player WordPress.org page in the "Previous Versions" section. Licensed users can still download it from their foliovision.com My Licenses screen – including the matching FV Player Pro version.

We also provide a rollback function, so if you are having some horrible issues with FV Player 7, you can go back to FV Player 6 easily and then let us know about the issues you were having in support forums.
What's coming Next
We fixed the CloudFront links for our AWS S3 browser – which will allow you to pick videos from your S3 buckets withing FV Player interface. So that will be released as the next feature. Support for picking videos from Vimeo will come right after that.
There were some issues with the way the playlists works in iframe embeds, so we worked on that too.
We are finishing up the new player storage in database which will unlock many new amazing features, such as video transcripts in playlist, FV Player manager interface and timeline actions – any popup at any time in any video.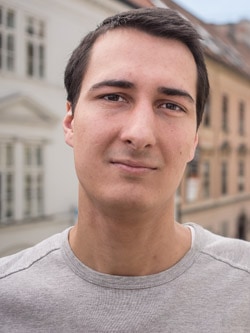 Martin graduated as an engineer in Computer Science from Slovak Technical University in Bratislava. He grew up in Liptovský Mikuláš in northern Slovakia next to the beautiful Tatra mountains. He is the developer behind our FV Player.