As some may remember, my favourite music service is Pandora (Deezer used to be a close second until they removed the "Hear This" feature). I listen to a lot of new music and discovery is important to me. That doesn't mean I want to explore a lot of genres I hate. There's a lot of good music in the world (in the sense of appealing to me) and I'd like to spend as much of my life as possible discovering those artists who will change my life for the better.

Pandora gets you there faster than anyone else. I'm currently listening to Carla Bruni radio. I only like Ms. Bruni's music about a 7 out of 10 but Pandora offers a mainly French female singer diet (way too much Ella Fitzgerald at first), leading me to discover four or five artists I didn't know. Pandora is also low-maintenance (it keeps playing without requiring adjusting playlists) and lets you tune your channels to your own tastes (no more Ella Fitzgerald much less Bossa Nova, lots more Indila, Andrea Lindsay, Thievery Corporation and Coeur de Pirate).

This article is supposed to be about the technology and not the music. My requirements for a Pandora player in order:
low CPU usage
LastFM scrobbling (yes, this is more important even than pristine audio, as without Last.fm it's difficult to curate new artists)
high audio quality (Pandora has one of the highest quality libraries out of all the services)
keyboard shortcuts
no advertising or serious interface annoyances
easy on the eyes
Hermes meets all of those criteria to perfection, apart from number 6. It's interface is utilitarian but no looker. What's good about the interface is that one can review recent scrobbles to quickly rate them without leafing back through them like a booklet.

I'd happily pay $10 for Hermes (and probably $20 with a grumble, although for that kind of dosh for a player, I'd expect a slightly glossier interface with better visual media handling, icons and prettier scroll bars). Hermes is 100% free.

Now for those international audiophiles, Pandora is no longer out of reach with the native Pandora player.
There's a slight modification of the method with Hermes. After activating your limited VPN, you need to enter two commands not just one:
sudo /sbin/route add -host internal-tuner.pandora.com -interface ppp0 sudo /sbin/route add -host tuner.pandora.com -interface ppp0
There's a fair amount of trial and error involved to isolate those particular URLs so this should save you a bit of time. Unlike Pandora's own Air app, Hermes sometimes fails to authenticate from overseas. One just has to be a little bit patient: Hermes will play within a few minutes after opening.
Note: the Snow Leopard compatible version does not scrobble to Last.fm (astonishingly, this small frailty was one of the principle motivators to move all my computers from Snow Leopard to El Capitan).
It's excellent that a third party player manages to get by with a minimal number of authorised connections. A testament to the minimalist genius of Alex Crichton, Nicholas Riley GitHub and Winny (the big three contributors).
I wish HermesApp would move to a shareware model, charge $10 and go back into active development. At least put up a donation button, mesdames et messieurs. I know at least one person who would contribute. In the meantime, thank you for making my life and the lives of so many much, much better.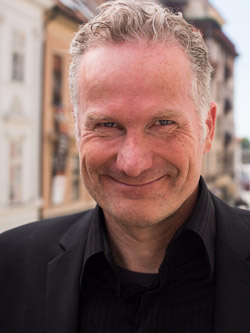 Alec has been helping businesses succeed online since 2000. Alec is an SEM expert with a background in advertising, as a former Head of Television for Grey Moscow and Senior Television Producer for Bates, Saatchi and Saatchi Russia.