SoundCloud's Shrinking Revenue, Real Estate and Headcount
SoundCloud had way too many staff members for what is a fairly simple website. Their headcount was 422 out of which 173 have been given their walking papers.
SoundCloud was also maintaining offices in Berlin, New York, San Francisco and London. For expensive real estate they only needed to add Paris and Tokyo for a perfect score. Fortunately, SoundCloud will cut back to Berlin and New York now. Someone needs to negotiate with the Americans (New York) while production and code and IT can all be done in Berlin.
There's a need for some kind of design and marketing input from New York as Germans can be really clueless about marketing to anyone except Germans. Germans in a way don't really believe in marketing, they believe in the product. I'm a German at heart that way myself. Heaven knows I could do a better job with the FV Player marketing1 while with Martin we've done a great job on the software architecture. While Mercedes no longer makes cars which run 400,000 km without major service (I owned one), many German products remain very high quality.
Americans just love marketing. Americans will gleefully sell you a useless broken app which will do nothing for you if not aspire to ruin your life. Given the low quality of many American products and their crazy pricing (example: >$1000 consumer phones), their salespeople must be the most inventive in the world. So keeping the New York office was clever.
Still there's no excuse for such a successful website which has contributed so much to musicians and music lovers and the productive web going hungry.
Bad Business Model: Going after creators
It's SoundCloud's lousy business model and marketing which has brought about this bout of sober thinking in terms of headcounts and offices. The original business model was to charge creators for access to additional features. Creators are the people SoundCloud should be paying for their content, not the people whom SoundCloud should be charging to provide content for free.

The only subscription offers are to content creators
Listeners can't even sign up
I wanted my own SoundCloud account. To get it, I was forced to sign up as a creator and not as a listener. While I'm a photographer and videographer, I'm not much of an audio creator. There's hope yet. I do have a pleasant reading voice and a taste for poetry. Perhaps I'll post some reading of poetry to take advantage of that content. Still what I wanted at the time was a listener account!
Simple Listener Driven Subscription Solution: Sound Quality
SoundCloud could solve their revenue issues with a single simple step. Simply restricting the quality of free listening. If you want higher than 128 KHz stream quality, you have to sign up and pay a little something every year. Even $12/year would get SoundCloud a long way as unlike the other music streaming services, SoundCloud has zero licensing costs. For the higher quality streaming, SoundCloud could decide to spread 30% or even 50% of that revenue around depending on listening quantities.2
There's nothing to stop SoundCloud from taking $20/year for better streaming quality. SoundCloud should figure out where that ideal price point is in each market which would maximise revenue (subscribers x rate). I'd like to see them put an emphasis on more subscribers than less.
Bringing the artists firmly on board
Another benefit of these listener subscription revenue streams is that it would motivate more pro artists to maintain and improve their SoundCloud offerings. This in turn would bring more listeners in a virtuous circle.
If the listener subscription revenue streams are high enough, SoundCloud should seriously consider improving the free offer to artists. The paid offer to artists should really only go after artists who are already making good money on the platform. Prices could be higher for these very special features.

Different Creator Account Privileges
More radically, SoundCloud could consider eliminating any charges to artists at all. This is a decision only to consider much later after the listener subscriber revenue has been established along with the consequences of the free royalties on the artists community.
Just paying their artists for streaming will already be an incredible win for the SoundCloud platform.
Alternate Methods to Monetize: Ads
There's an attempt to irritate free users à la Spotify with ads on free streaming. If SoundCloud is making good money on those ads, that might be worthwhile. With SoundCloud's non-profit, creator-driven environment, lots of ads will diminish the quality of their brand and potentially drive listeners away from the platform. If the revenue is good enough based on very limited ads (not enough to drive listeners elsewhere), it's worth it. The ads should be high quality with strict guidelines on volume levels and style. Just a couple of screechy or sleazy ads would turn a listener off the platform just as most of us avoid radio these days.
Places to Improve: Curation
Another problem at SoundCloud is editorial. It's very hard to find good music on SoundCloud. There is an infinite amount of good music but when you try to browse by genre or related or just start listening, you end up listening to mainly amateur crap. It's depressing. SoundCloud has to find a way to separate the high quality and low quality creators.
Other streaming services like Spotify, Deezer and Tidal do it by only really including catalog artists. I.e. the basic editorial is done by the labels. After that the services add their own editorial on top, whether AI (Spotify, Pandora), manual curation by prolific and tasteful curators (Deezer) or very poor and genre driven (Tidal: try finding something to listen to besides Urban over on JayC's service by browsing and not direct search).
The only way to find a path through SoundCloud is to individually check out the profile of fans of artists you like checking their likes (as their playlists and albums are unlikely to be sufficient). You can get there but it's hard uphill work and it shouldn't be.

Path to Nowhere: Typical Empty Active SoundCloud Listener Profile
I'm a huge fan of alternative and indie artists and even experimental music. SoundCloud has what I want but I can't get to it via SoundCloud. Huge loss. SoundCloud could pull me in for dozens more hours per month if they would fix their curation.
Just compare SoundCloud listener profiles with Last.fm user profiles. Feel the difference. SoundCloud doesn't have to go far out of their way. Just copy Last.fm
A path forward to instant profitability
Combined with an inexpensive subscription to access higher quality streams and downloads, I'd be instantly hooked. While I like to think I'm unique and precious, there are millions of very serious music listeners like me out there who really care about quality (the best sound quality kept me on Tidal for years even after the editorial function has been hijacked vs Deezer/Spotify's horrific streaming quality which fortunately seems to have improved).
With no ads coming with a subscription I'd sign up even faster. I'm waiting for that listener offer to show up in my SoundCloud account.
Some Background: I'm an active subscriber of Pandora, Deezer, past subscriber of WIMP later Tidal, Last.fm and Spotify. I'm an avid paying user of Soundiiz which lets me freely move all my playlists around the different services, enjoying my music wherever I go.
---
Hey we're looking for help, if you'd like to help market the world's most powerful hosting agnostic video player, give us a shout. ↩︎

Watch out for the bots: SoundCloud would have to make sure it's not profitable for an indie label to set up a bunch of paid bot accounts and just stream their artists day and night. ↩︎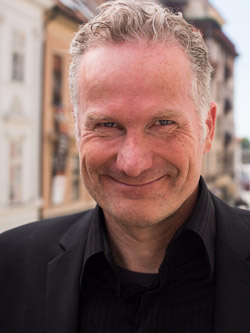 Alec has been helping businesses succeed online since 2000. Alec is an SEM expert with a background in advertising, as a former Head of Television for Grey Moscow and Senior Television Producer for Bates, Saatchi and Saatchi Russia.