While out on Twitter today, I visited the Facebook page of the company of a new acquaintance also in the marketing trade. Silvia had decided to cite Gary Vaynerchuk. Pretty compelling statement. I really agree with it.

Gary Vaynerchuk: If your product is shit, there's no great marketing that's going to save you.
There is more junk created and marketed on the internet than in world history (there were some pretty weird elixirs hawked in the newspapers around the turn of the century in America so marketing excesses in the favour of poor product are not altogether unprecedented).
But I thought I'd read Vaynerchuk's hypothesis before in almost those words. But expressed more elegantly. Or at least without expletives. It took a bit of searching to confirm the original. I'd thought t was the author of "My Life in Advertising" and it turns out I was correct.

Great marketing only makes a bad product fail faster. – David Ogilivy
Mr Vaynerchuk was unashamedly paraphrasing David Ogilivy in fact.
Great marketing only makes a bad product fail faster.
The problem with this statement is that the converse is not true. A great product will not succeed without at least good marketing. We have some great products. FV Player Pro, even this Foliopress WYSIWYG which I'm typing with now is still the only reliable WordPress editor which does not reshape your HTML when converting back and forth between source mode and WYSIWYG. And the WYSIWYG is truly WYSIWYG.
We have many delighted customers. For some FV Player Pro has helped enable life changing opportunities in their business.  But there are so many wasting huge sums on Brightcove (minimum spend about $500/month with favourable rates only for enterprise clients) or jwplayer hosting (minimum $1000/year if you want to show ads, limited to 500 GB/month bandwidth at that price) who could be offering a better experience and saving money using FV Player Pro with either Vimeo Pro or Amazon CloudFront video hosting. We just haven't reached those people. In particular, Vimeo Pro combined with FV Player Pro gives you the most advanced WordPress video functionality in the world in an unbranded interface for just $200/year with almost unlimited views. It's an incredible deal.
I like and admire much about the Wistia player interface and functionality. But in comparison to the Vimeo offer, I can't figure out why anyone would choose Wistia video hosting under such circumstances. Wistia is $1200/year for 150 videos with just 200GB of bandwidth/month. The next step up starts at $3600/year. More successful video publishers need to know about the Vimeo Pro offer combined with FV Player Pro. 
On an up note, we've added WP Lightbox Ultimate compatibility to FV Player Pro this week and our new posting interface should finally go public for everyone (currently it's pro and beta only).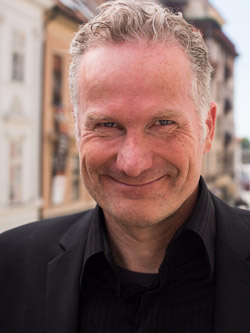 Alec has been helping businesses succeed online since 2000. Alec is an SEM expert with a background in advertising, as a former Head of Television for Grey Moscow and Senior Television Producer for Bates, Saatchi and Saatchi Russia.