This tip comes from one of those hardcore marketing sites. What do I mean by hardcore? They are selling marketing education to marketers or even to non-marketers (hardcore giveaway in the excerpt below: dubious punctuation and capitalisation).
But as our clients move to building prospect lists and incorporating informative sequential autoresponders, we are seeking ways to get more people to offer their information. It's not easy.
But one answer was sitting right in front of us. If we can put a search box on every page, why not an opt-in box?
What should you have on every page of that website???? Answer: An Opt-in form.I'm as serious as a Heart Attack and a MAJOR Stroke combined. Your Opt-in Form should be on every page of your website, it gives the surfer/visitor multiple chances to Opt-in to your service, free report, eCourse etc.I don't know what you've been told in the past but the above steps Blows Everything Else Out Of The Water when creating a presence on the internet and garnering Opt-ins.
Speaking of which, where is the opt-in box for Foliovision?
Coming soon…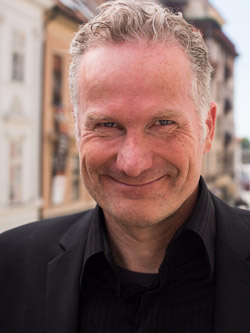 Alec has been helping businesses succeed online since 2000. Alec is an SEM expert with a background in advertising, as a former Head of Television for Grey Moscow and Senior Television Producer for Bates, Saatchi and Saatchi Russia. Alec maintains a photography and culture weblog at uncoy.com. His dance film Lapinthrope won prizes around the […]