Licensed users of FV Flowplayer are now able to provide live quality switching for their videos just like the big video providers.
The quality switching remembers the playback position for most devices (requires browse HTML5 support for the video format, so MP4 gives you good coverage, while MP4 + WebM gives your 98% covarage):
This feature works for multiple video formats, playlists and Amazon S3 download protected URLs as well.  We recommend that you
For the near feature we want to detect mobile user agents, detect full screen and switch the quality automatically based on that.

Quality Selection buttons appear above the control bar when you play the video and move your mouse
Full user guide was published here, we will work on improving the interface.
More information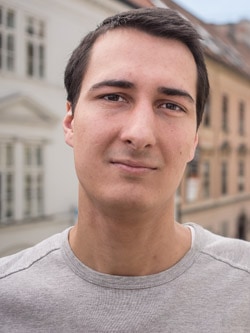 Martin graduated as an engineer in Computer Science from Slovak Technical University in Bratislava. He grew up in Liptovský Mikuláš in northern Slovakia next to the beautiful Tatra mountains. He is the developer behind our FV Player.