Our licensed users of FV WordPress Flowplayer now benefit from this amazing new feature – posting videos directly from YouTube into our fully customizable video player:
07:21
Why videos go viral | Kevin Allocca
The right splash screen shows up automatically and you can still put in your own into the shortcode. The player also detects the device used and serves lower quality stream automatically. You can also create a playlists from multiple YouTube videos.
The downside is that you need to hit the player twice on tablet and mobile devices to make it play. Here's how Apple explain this limitation:
"Warning: To prevent unsolicited downloads over cellular networks at the user's expense, embedded media cannot be played automatically in Safari on iOS — the user always initiates playback."
We will work on figuring out how to overcome this limitation. There is also some YouTube branding, but that's the requirement of YouTube API.
To enable this feature, you have to own the FV Flowplayer license, enter it into the plugin and enable the YouTube integration:

Enabling Advanced YouTube Embedding
We also released a new version of FV WordPress Flowplayer which added the controlbar setting to the shortcode:
controlbar="yes"
This makes the controlbar always visible when playing.
controlbar="no"
This hides the controls (except full-screen) completely.
We recommend that you enable Settings -> FV WordPress Flowplayer -> Post Interface Options -> Controlbar if you want to be able to set this in the shortcode editor.
More information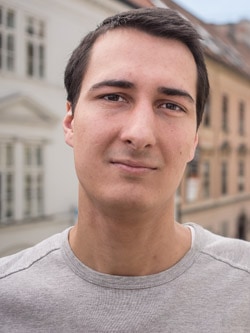 Martin graduated as an engineer in Computer Science from Slovak Technical University in Bratislava. He grew up in Liptovský Mikuláš in northern Slovakia next to the beautiful Tatra mountains. He is the developer behind our FV Player.