Yahoo just bought Tumblr, one of the last of the great independent web services.

Tumblr to WordPress migration service
Based on Yahoo's (mis)handling of delicious and mediocre handling of Flickr. I'm not that optimistic. I might be running actually to get myself independently hosted.
As many of you know, Foliovision offers the premier (as in the first and as in the best) Typepad to WordPress migration service.
We are very excited to announce a Tumblr to WordPress service which will move over not just your texts but all of your reblogs and likes and comments.

tumblr to wordpress
We will redirect your old Tumblr posts to your new WordPress site.
For the next two weeks to celebrate the announcement of Yahoo's takeover of Tumblr, our migration service is 25% off at $300 from it's normal price of $400.
If you want to try the migration on your own and you are not as worried about SEO and traffic, you can go ahead and try the quite good Tumblr importer plugin. You will not get keep your traffic with this one though.
What's great about a Foliovision migration is that you don't need to worry about anything.
Check our testimonials here and order with confidence.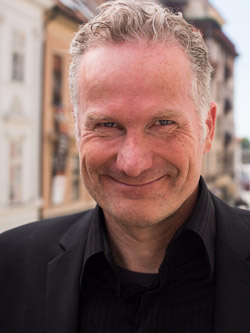 Alec has been helping businesses succeed online since 2000. Alec is an SEM expert with a background in advertising, as a former Head of Television for Grey Moscow and Senior Television Producer for Bates, Saatchi and Saatchi Russia.