Where I live, in Kittsee, we have fantastic apricots. Apparently we are the apricot capital of Austria in competition with some place in Tirol. That's great – apricots are delicious. Kittsee is also a Dandelion (Slovak "pupava", German "Löwen zahn") paradise, which is not so good. I don't mind a mixed lawn but the dandelions would take over completely if one doesn't do something about them.
When I first purchased my home, I tried taking the dandelions out with a pickaxe as the initial set were pretty big, and it's what I had on hand. I used the first class pickaxe to remove a bamboo infestation left over from the previous owner; removing 60 metros of underground horizontal pipes is a serious job. I've since bought a fancy Fiskars 7870 weeder that ladies like, but it's far too slow for my taste. Speed comes as hand tools are applied vigorously. On top of that the fancy Fiskar weeder is also next to useless in stony soil. Plus, there's a lot of plastic in the design which makes the Fiskars weeder not much fun to use: it feels like fluorescent lights and plastic toys.
I've used a traditional weeding trowel to great effect. Inevitably poorly made modern weeding trowel bend (which they do all the time as I've been through three of them) and become useless. This last time I've decided to try to find something better. I know my local Landhaus only offers weak weed trowels and pickaxes, so a local search was a waste of time.
I threw "weeder" into German Amazon (neat trick: the English query will pull up a bunch of dual labeled items and then, you have the exact translation next to a picture; text dictionaries are next to useless for tools). Something interesting came up: a Cape Cod weeder.
Now I don't know whether a Cape Cod weeder is any good, and there aren't any reviews at Amazon.de, so I look at "Cape Cod weeder" in Google and find an Amazon.com listing and a more obscure little website called RedPigTools.com. Some guy making and forging tools at ridiculously high prices (try 5x the price of your local garden supermarket).
But Bob Denman has an amazing selection of reasonably solid (they could be even heftier to my taste) hand made tools, specifically in weeders. Were I in their shipping zone, despite the outrageous prices I would be ordering between three and five of the following items right now.
The Red Pig Tools website is useful even to someone who cannot possibly buy Bob's tools.
How have Bob and Rita accomplished with their site?
First, they are focused. This website sells hand made garden tools (not just any tools).
Second, they don't undervalue their product. While they are pricier than others, site visitors immediately recognize this company does not mix good quality with bad quality.
Third, they respect their site visitors and tempt search engines by offering valuable, detailed information. The Denman's give very detailed descriptions of each item, encouraging confidence that one is ordering the right thing and hence, likely receive larger orders, as well as return orders.
Finally, they are very personable with being too personal. We don't need to know about the state of their marriage, or a struggle with anti-depressants, and the Denmans aren't telling. But there's a personal voice in all the writing and a photo of Bob with Rita's arms around him. There's a short description of Bob's life,  which allows the bourgeois gardeners who buy such expensive tools to identify with him and even make him somewhat aspirational (Bob dropped out of the advertising rat race to build a barn and make hand-made tools: those early years in marketing really paid off though).
How could they improve the site?
I would expect that Red Pig tools is a multi-million dollar business with very healthy margins. It's all run off Prostores.com, a slightly outdated Content Management System (CMS). The photos aren't even all that big (you might want to fix that Bob). However, the Denmans enjoy top rankings and lots of traffic, despite bad image URLs, and not particularly good URL structure (Bob if you find this and would like some help moving to a much more SEO friendly WordPress store, drop me a line: I will trade handmade code and design against handmade garden tools).
This, ladies and gentleman, is how you do e-commerce and build a name for yourself online on the cheap. Start by being useful.
One of the advantages of a useful website is you can get free links which other people have to pay for (if they can get them at all). Bob is not a client of ours but he is getting a first class link and write up for free.  We don't accept guest posts at Foliovision, but if we did the market price for a write up like this would about $250 and $600 including links with targeted anchor text.
Thanks for teaching me about weeders Bob. Below you will find an assortment of my favorite weeders with Bob's writeup.
Hand Weeders Gallery
A gallery of Red Pig Tools weeders for posterity: you never know when even the most well run site will disappear.

Crevice Weeder
The most difficult weeding job is to extract plants that take root in the narrow crevices between bricks or in sidewalk cracks. This tool has a thin but strong blade that slips deep into cracks (As deep as 3″) and drags the weed out by its roots. The blade is not sharpened and therefore does not cut the roots, leaving them to throw more growth.

Ball Weeder
A Victorian invention, Ball Weeders have a two pronged fork protruding from a 2 1/2-inch diameter knob at the base of a short handle. While effective at prying taprooted weeds such as dandelions, they are also useful for removing weeds with spreading roots. The ball is an excellent fulcrum that gives you leverage even when the ground is soft or wet. Weeders with narrow, straplike fulcrums penetrate soft, wet surfaces and fail to give leverage. Our Ball Weeder has a full 10 inches of shaft and handle above the ball, giving a many fold increase in mechanical advantage. The forged head is strong enough and long enough to grab mature taproots by the shoulder and pop them out of the ground with ease.

Grampa Weeder
One of the simplest, easiest to use, stand up weeding tools is the Wrench now being marketed by an Oregon company as "Grampa's Weeder." Invented back in 1913, the Weed Wrench was once produced in a number of variations by a variety of manufacturers. (I have one in my collection produced in the 1930's in Riverside, California.) Today there's just one version and, fortunately, it's a very good one. The tool consists of a cast iron head on the end of a three foot long wood handle. The head is essentially a 2-prong fork with an L-shaped, 2 pronged foot pad lever riveted to it. You center the 4 prongs over a weed, press your foot on the footpad and push the weeder into the ground. As the lever hits the ground the prongs grip the weed's roots tightly. You lean the handle towards the footpad and, "Pop," out comes the weed, root and all.

Two Tine Hand Weeding Fork Jekyll Weeder
Gertrude Jekyll (1843-1932) is firmly ensconsed in the pantheon of great gardeners. Her opus, Home and Garden, first published in 1900, contains chapters on TheWorkshop and The Kinship of Common Tools and includes a tender paean to the pleasure of wielding an old, worn spade. Her favorite weeder was a short handled, two tine fork now commonly called a "Jekyll Weeder". Overall, the tool is about a foot long. It penetrates soil easily and is used to pry, twist and extract the most stubborn weeds.

Weed Yank
This is a light duty weeder and cultivator of my own design, although I wouldn't be surprised if someone, somewhere, sometime in the past had come up with the same thing. To use this tool, you just swing it so that the curving tines enter the ground just on the far side of a weed. Then jerk. Out comes the weed, roots and all. While this isn't the tool for overgrown, deeply rooted weeds — the direct pull requires too much strength — it's fine for the little weeds.

Weeding Fork Long Handle
Before the era of chemical weeding, when slicing, prying and yanking were the weed removal methods of choice, weeding forks were the big guns. Sometimes called spade forks, these tools were used to pry overgrown, tap-rooted perennial weeds such as dandelions, docks and thistles. If you live on rural acreage and eschew Round-Up, Crossbow and other weed killers, this is your tool

Cape Cod Weeder
Designed decades ago by a woman living on Cape Cod (or so it was told). The cape cod weeder was a regional favorite until the late 1980's when Snow & Neally of Bangor, Maine began to market it nationwide. It is now well on it's way to ubiquity. Our version adheres closely to the orginal design albeit with a longer shank and shorter handle. We also forge it a bit thicker for longer life and better performance on overgrown weeds. The tool cuts on both the forward and back stroke — it's a scuffle hoe — and can be turned on its side and driven in by its point to nick out weeds snuggled up to valuable plants. Properly made, the cape cod weeder has a slight back angle to the blade that makes it exceptionally effective on the pull stroke.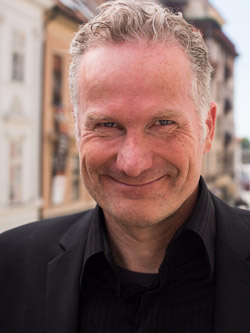 Alec has been helping businesses succeed online since 2000. Alec is an SEM expert with a background in advertising, as a former Head of Television for Grey Moscow and Senior Television Producer for Bates, Saatchi and Saatchi Russia.