Need a quick alternative to Feedburner now?
Extended trial on Feedblitz available with freetrial60 coupon code! Comparison below. If you don't like monthly fees, we'd recommend our own FV Feedburner Replacement. We'll even set it all up for you for a small one time fee, including the license for Newsletter Pro.
Lots of our big clients woke up to a nasty surprise on Friday 21 September: Zero subscribers in Feedburner.

Zero Feedburner Subscribers
I've never been that great a fan of Feedburner. It's a largely unnecessary external service. But it's free and clients often come to us with Feedburner already implemented. Who are Foliovision to argue with them about a free service which usually works.
Why don't I like external services and especially free services?
there's usually no customer support (Feedburner check)
there are no service guarantees (Feedburner check)
there are no promises for future service (Feedburner check)
there is no one to appeal to: managers hide (Feedburner check)
usually you are on a URL you don't control (Feedburner check)
I learned the hard way with four services:
Typepad
emailias
IntenseDebate
Gmail
Typepad
Domain mapping never really quite worked and the customer support people were next to clueless just copy and pasting outdated and wrong knowledge base answers. The central code just got worse and worse for SEO (images with names like .132980344kj2312341 with no extension?). We paid for Typepad, SixApart took our money and made it worse. Broken export. After I finally wrested Uncoy out of Typepad's clutches, we created the first and best Typepad to WordPress service in the world to help others escape. When life gives you lemons, make lemonade. Thanks Anil Dash! you've moved on but we are still helping people get safely out of Typepad.
Emailias
Paul McIntosh was a friend of my cousin Graham Dickson. Paul and I dove in the Arctic together. I was fortunate to have one of the first emailias beta accounts. It was a great service to manage disposable addresses. Paul is a very gifted programmer but never hired a proper designer. Five years later he sold emailias off as he was tired of running an almost successful service. Problem was I had about five hundred addresses in emailias when emailias shut down without notice on 5 November 2010. 500 addresses stranded.
Hosted services are great. Until they are gone. Without notice.
Intense Debate
When Mondoweiss came to us for help with migrating from Typepad to WordPress (they already had an unsuccessful move under their belt and it was our job to clean up), Phil and Adam were looking for a faster, more reliable and more findable site. The biggest obstacle was Intense Debate which kept losing their comments and slowing down page loads. After weeks of broken promises from Intense Debate support, we wrote FV Thoughtful Comments which offers front end comment management and very fast page loads. FV Thoughtful Comments keeps Phil and Adam's commenters' data where it belongs: in their own database. If one day Foliovision stops updating FV Thoughtful Comments, all the comments are right there in WordPress format.
Despite hundreds of comments per post, nothing gets lost anymore and Mondoweiss.net is one of the fastest loading heavily commented sites in the world.
Gmail
My usually delightful banker ex-girlfriend is something of a catastrophe with computers. She can break them just by logging in (I'm an eyewitness I did her tech support for years and still do). The one time we had a virus on Foliovision computers in five years, despite minimal use of our computers she brought it in. Still, like everyone else a bit trendy and late twenties, she jumped on a Gmail account when Gmail first arrived. She used too easy a password and at one point her account was hijacked. Fortunately we caught it early and got the account locked. But Radka had not gone through the five verification steps that Google recommends (hey Google, if these verifications steps are so important why you not enforce them – ah it would interfere with adoption). It took 10 days of daily squabbling with Google to get a second chance at her account. At that point, I was running a reasonably large AdWords account for an insurance client and had my AdWords manager intervene. There was nobody home at Gmail support.
Long story short: without my connections to Google, my ex would have lost her primary means of communication with her wider world with no recourse (Iike me Radka just says no to Facebook: This way the worst she has to worry about is me mentioning her in my weblog).
Lesson: stick to email addresses on domains which you own with control on servers which you are paying for.
So now we move on to today's story/service, Feedburner
Smart idea everybody. You've just told all your subscribers to get your news and updates from URLs which someone else controls. Google has no customer support, as covered above in the Gmail section. Google may be planning to shut down or restrict Feedburner going forward.
Unlike normal human beings (or at least normal business people), Google won't come up with a useful solution: start charging or sell it to a business who would like to run Feedburner.
Even Yahoo managed to figure that one out with Delicious.com. One of the smartest purchases ever by a search engine (social bookmarks from real users indicating the best URLs for a given subject, all carefully tagged) in 2005 for under $30 million, Yahoo never managed to find a use or integrate Delicious.com properly. Stupidly, Yahoo planned to shut down Delicious.com. Fortunately YouTube founders Chad Hurley and Steve Chen showed up and persuaded Yahoo to sell Delicious to them instead.
In the case of Feedburner, there are three or four competitors who would be happy to take over all of Feedburner and migrate most customers to paying accounts. They include:
PostRank (actually no, Google acquired PostRank in June 2011 and shut it down 1 May 2012). Looks like a bit of a pattern here.

FeedBlitz. These guys are hungry for your business. They have a page for Feedburner visitors and a free guide to moving your Feedburner feed to Feedblitz. Here's a direct download link (alternate) so you don't have to go to the trouble to create a throwaway address to get it.
Feedity.com. Another paid feed service. Feedity is useful if you are NOT running WordPress or another CMS with good feeds built-in. Feedity will allow you to turn any page, website or section into an RSS feed. Otherwise there are no real advantages. There is not even built-in email subscription (as Feedburner and Feedblitz both had).
The other feed services don't seem to differentiate themselves and have websites that look like they are stuck in 1998. No thanks. If anyone else has some solid recommendation, feel free to share in the comments.
When will Feedburner shut down and what will that shut down look like
Nobody really knows. 20 October is a big day as that's when the API goes down. No one knows if your current feed will continue to work as of the day Feedburner shuts down. Based on Google past performance, I'd suggest it would. Feedburner will just be frozen.
You will probably not be able to get your subscriber lists back after that date.
Known Facts about the Feedburner shutdown
Here are the current facts as documented by Feedblitz:
The FeedBurner API has been deprecated and will be SHUT DOWN on October 20, 2012. At that point programmatic access to feed metrics – a feature that's been around for over six years! – will be gone for good.
The FeedBurner Twitter account was formally abandoned on July 26th, 2012. The FeedBurner blog was formally closed the same day.
Unnoticed by many, but still very significant, is the news that the FeedBurner.JP domain was abandoned / lost by Google at the end of July 2012 without warning or notice. Podcasters and bloggers whose feeds were served at feeds.feedburner.jp have lost their audiences for good…
FeedBurner has generated no metrics and reported 0 subscribers for ALL feeds from September 19th, 2012. This outage is still ongoing (as of Sept 23rd, 2012).
Recommendations: Concrete Steps
Get your subscribers out now! The best way to do that is by choosing the last thirty days (right now you have zero subscribers, remember) and export everyone to a .CSV or excel file. Detailed instructions here.
Choose an alternative feed mechanism (recommendation for most people is to use your built-in WordPress server, along with email subscription: our recommendation is Relenta but you could use MailChimp also).
Put a box in the bottom of all your posts from here until shutdown that people should resubscribe using this link: http://yourdomain.com/feed (automatically created by WordPress) and or via email http://yourdomain.com/subscribe (you have to create that page and put a signup form on it)
Should you consider signing up for Feedblitz? For most people, we think not. Why should you have to pay for yet another subscriber service at $30/month (most of our clients be in this range which includes 1000 to 2500 email subscribers) and be held hostage by yet another service company?
On the other hand, if you have large advertising contracts and/or do aggressive affiliate marketing, getting into bed with Feedblitz could help you. For advertising, you'd have third party metrics. For affiliate marketing, you'd be protected from yourself as Feedblitz would monitor your sends and when you go too close to the edge, they'd warn you and make your apologies to the ISP.
On the other hand, if your affiliate posting goes over the edge, Feedblitz will kick you to the curb right away and quite justifiably so.
Once you have your subscribers on http://yourdomain.com/feed, you can rest easy as you know they are really your subscribers and that URL is not going anywhere.
Fun with feeds
As a WordPress user, feeds do not need to be a Feedburner nightmare: feeds can be fun too.
There's not that much basic feed software for WordPress as the basic feed systems work so well:
http://yourdomain.com/feed – Global feed
http://yourdomain.com/category – Category feed
http://yourdomain.com/2012/post-name – Comment feed
http://yourdomain.com/2012 – Archive feed
But there's lots of interesting WordPress plugins which work with feeds:
Again suggestions (good plugins please! with a reasonable following, not affiliate junk) are welcome.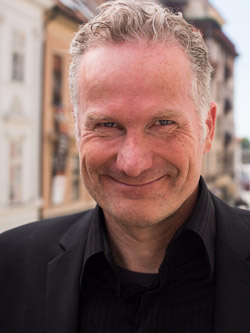 Alec has been helping businesses succeed online since 2000. Alec is an SEM expert with a background in advertising, as a former Head of Television for Grey Moscow and Senior Television Producer for Bates, Saatchi and Saatchi Russia.