Since Feedburner was basically shut down by Google, website owners are slowly being forced to move to a different service. There are companies in the market encouraging users to move from a feedburner address to another external address. We are against this as services often either get worse (Typepad), disappear (Feedburner) or get much more expensive (Google Apps, Basecamp).
Ideally you want any important services hosted on a URL you control. That way if you later decide to do something different, you have a full control over your old URLs and can redirect them to the write place.
Alas that's not the case of Feedburner, as it uses URLs in form of:
http://feeds.feedburner.com/your-feed-name
Fortunately there's a way around the Feedburner dead end for those on WordPress. With our new plugin FV Feedburner Replacement you can include a custom message for all of your Feedburner subscribers, letting them where to find the new feed. When Feedburner RSS readers hit your site we force them to resubscribe on the correct new URLs and give them an opportunity to sign up to your new newsletter subscription form. Fortunately you can also export your existing email subscribers so you can move many readers over by hand to your new service.
For all the crowing about abandonment, Google has made Feedburner migration much more painless than it could be.

FV Feedburner Replacement – Subscription page
The great thing about FV Feedburner Replacement is that it lets you use whatever newsletter service you like, whether Mailchimp, Aweber, ConstantContact or iContact. Whatever newsletter service you are using now, it's very easy to include its signup code.
By default we support Satollo's WordPress Newsletter plugin. We chose Newsletter as it will run in the back end of your WordPress install and doesn't require a monthly fee. We've both used Newsletter Pro ourselves and even contributed code, so we know it works just right.
How to make the move: DIY
Our aim was to make the plugin simple, but here are the basic steps and checks to do:
Install the plugin
Follow the plugin activation messages to test feed validation and disable feed caching
Enable the "Enable Feedburner Tweaks" option in Settings -> FV Feedburner Replacement
Refresh your Feedburner feed and test if clicking an article loads your site with a subscription form and a link to your article
We recommend reading our FV Feedburner replacement page and installation guide to find out more about the features.
Download our FV Feedburner Replacement from its WordPress.org plugin page.
How to make the move: Turnkey Service
If all of this moving around from one feed service to another sounds complicated and you would like our help with full subscription migration and set up of your own Newsletter service, including set up of a full feeds page, we have put together a headache free done for you service. We've done this a few times and can save you lots of pain. Don't hesitate to contact us.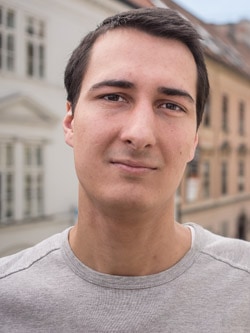 Martin graduated as an engineer in Computer Science from Slovak Technical University in Bratislava. He grew up in Liptovský Mikuláš in northern Slovakia next to the beautiful Tatra mountains. He is the developer behind our FV Player.