Here in Austria and in Germany and in Switzerland, we have a great system of interlocking rail cards. For €99/year in Austria, anyone can buy a Vorteilscard and travel at 50% off within Austria and 25% off to Germany, Switzerland and Italy. In Germany, Switzerland and Italy, they have similar offers. For instance, Swiss railroads CFF has a half price card valid for one to three years with one year at 165 CHF and 3 years at 400 CHF.
A great way to encourage rail travel and tourism. I don't holiday much but what holidays I have taken in the last three years have been in Austria or Switzerland. I do however have some very close friends in Paris and did study in France. I would like to travel and holiday there more frequently.
It is very expensive to get to France via railroad.
Here's what Zurich – Paris Gare de Lyon costs with and without reductions for return fare:
244 CHF no reductions
280 CHF Swiss Demi Tarif card
188 CHF with SNCF Fréquence Plus
Okay, the reduction isn't that great with Fréquence Plus but it's something. Already more palatable. Unfortunately, Fréquence Plus starts at €655/year for second class. First class would be €844/year.
I would be more than happy to pay €100 annually to benefit from more affordable rail tickets but not those kinds of rates.
I would be delighted if my OEBB (Austrian railways) international discount of 25% extended to France. In either case, I would come to France regularly (at least two if not five times/year). Most trips would include Paris and one of Bordeaux, Montpellier or St Tropez. I would leave quite a lot of disposable income behind on hotels and restaurants (no these would not be gourmand expeditions but theatre and concerts and art galleries are not expensive in France, so while I would visit them, it wouldn't net much money for France). I expect there are very many Swiss and German tourists who feel the same way and would like to be able to cross the Rhine.
France's attitude appears to be we have enough tourists already, especially German speaking ones. We've suffered through two world wars with you, you didn't pay the reparations we wanted for the first one and if you want to enter our country, you'll pay those reparations now or allez vous faire foutre les boches.
I guess the French will get their wish this time. I hope this post helps others who are trying to make sense of SNCF Fréquence Plus for visitors to France.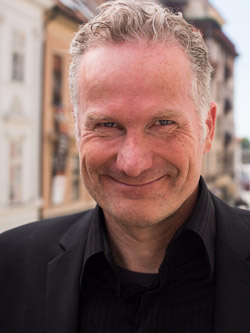 Alec has been helping businesses succeed online since 2000. Alec is an SEM expert with a background in advertising, as a former Head of Television for Grey Moscow and Senior Television Producer for Bates, Saatchi and Saatchi Russia.