For the company lunches, I just bought an enormous 10 litre Tescoma home profi soup pot.
I was curious about the company who made this fine piece of stainless steel.
Looking them up Tescoma in Google coughed up this great case study of the company history. It turns out that Tescoma is a about a ten year old company which went from water coolers to cookware, selling tens of millions of dollars of cookware around the world.
Tescoma currently makes about 1,000 various types of items for the kitchen. The basis, the largest part of the assortment, is made up of stainless steel products, mainly pots and pans, knives, and cooking utensils, as well as plastic and wooden goods. Tescoma has about 1,000 sales outlets in the Czech Republic and Slovakia. The products are distributed mainly through hypermarkets and large retail chains. In 1993 the company opened its first foreign branch, in Slovakia, and three years later another two, in Poland and in Italy. Today, almost 40% of the company's production is exported, with Tescoma goods sold not only in central and eastern European countries, but also in Spain, France, and Tunisia.
The Tescoma case study is only one of dozens. Every month The Prague Tribune offers another Eastern European business success story case study. Well worth reading to see what works in these markets. While there doesn't seem to be a table of contents for these case studies, here is what the URL looks like:
http://www.prague-tribune.cz/2002/12/8.htm
To visit the archives, just change the year and/or month to find other case studies.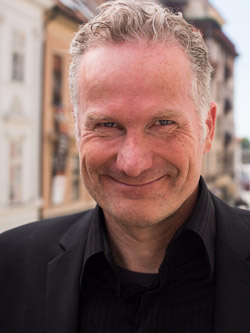 Alec has been helping businesses succeed online since 2000. Alec is an SEM expert with a background in advertising, as a former Head of Television for Grey Moscow and Senior Television Producer for Bates, Saatchi and Saatchi Russia.