Netflix has just enjoyed an amazing price run from about $190/share to a high of $333/share. The share price has fallen to about $290 now. It's still wildly overpriced.
Let me explain. Profit is $559 million. There are 432 million shares outstanding. Earnings per share is $1.25. That's a peak P/E (price to earnings) ratio of 264! As a comparison Walmart's P/E in 2017 was 20.7.
Leaving profit aside as Netflix is still building both content and its network, let's take a look at Netflix's price to gross sales. Netflix price to sales recently peaked at 12. This is very high. By way of comparison, Apple is at 3.5, Amazon at 3.7, Exxon Mobile is at 1.3, Roadrunner Transport (RRTS) is at 0.48. High flyers include Microsoft and Google both at about 6.9.


Real World Growth Potential
But wait say the Netflix bulls:
There are 126m households in North America. There are only 56m Netflix subscribers. You assume that US penetration will saturate at only 62% of households? How can that be considered "saturation"? We're still in the early stages of "cord cutting".
Real world (I'm right in the middle of Netflix's early market as someone who likes new technology and worked in film): we're sharing a Netflix jumbo account between six or seven households (all in the family, we're not violating terms) across three countries. I pay half the bill. We're sick of Netflix (in our household) and already dropped our own subscription due to the poverty of the international library in most countries.
When we had access to international Netflix across all countries we liked and used the library in Canada (lots of indie and European films featured) and the Netherlands and Scandinavia. France was always awful. Due to Netflix's poor library and inconsistent pricing and availability of Blu-rays (tip in Europe: Amazon.co.uk has the best selection, prices and delivery costs to the contintent), our household has had to investigate alternative content sourcing (despite a wish to be 100% legal and paying for several services) to consistently enjoy quality films.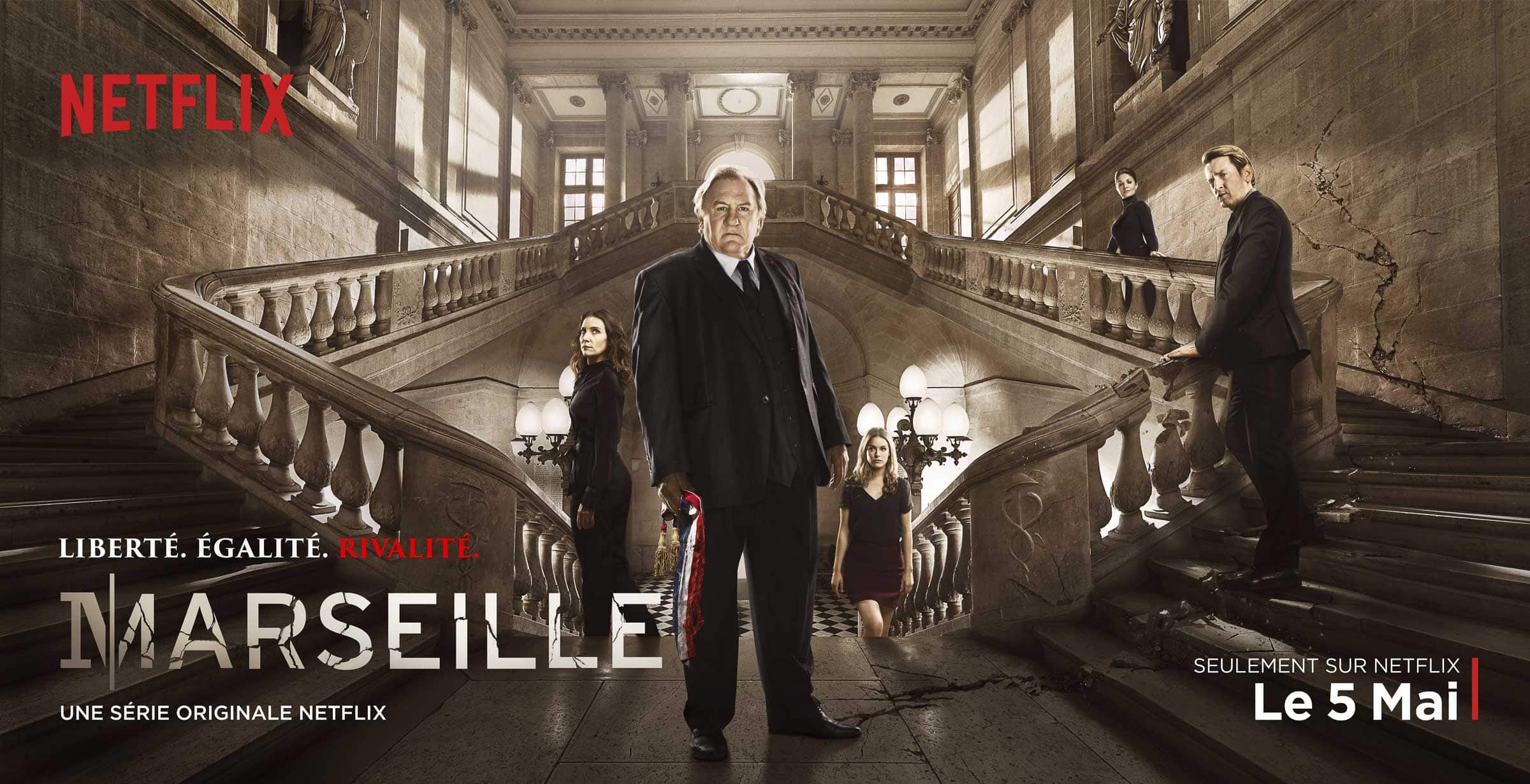 02:09
Marseille | Official Trailer (HD) | Netflix
We've enjoyed a couple of Netflix Originals (Marseille, a tale of civic corruption shot beautifully in the port city of Marseille with Gerard Depardieu, Jessica Jones, season one for instance) but not to the point we'd subscribe. Netflix Originals are still TV quality. Despite not suffering the restriction of regular commercial breaks, the density is pretty low. Boring.
Frankly I'd like Netflix out of the house to stop wasting time browsing the crappy offerings which float trashy American TV to the top, even though we prefer film (density) and European and independent films. We only continue to pay for Netflix to keep my partner's brothers happy and I'd originally pushed my sister-in-law to upgrade the account.
If Netflix did crack down on sharing, we would not subscribe. Post-crackdown, if we ever did subscribe to Netflix in the future it would be for two months in winter. If Netflix made subscriptions annual only we wouldn't subscribe and would obtain copies elsewhere of the one or two films or shows we really, really wanted to see.
I.e. so I'd say that the maximum market penetration of Netflix on that 126m US households is more like mid-sixties based on account sharing. There is not that much room for growth before Netflix starts cable/telecom like strangling of its own customers. That kind of behaviour will drive away as many users as it will attract users.
If Netflix doesn't keep its content and distribution costs under control, Netflix will never be profitable. Netflix will exist for a long time as a company. Its valuation however is madness. Would you buy a film studio on those value ratios? Of course not. Buying Netflix at those ratios is just as silly.
International Markets
Internationally, yes there's a lot of room for growth. But only if the product substantially improves. Otherwise, Netflix will become a hop-on, hop-off service. I'm fine with that. Netflix shareholders probably are not.
Netflix's product internationally is truly awful (we have direct access to Austria, Slovakia and I have regular access to France as well). The content library is second rate and highly limited. Improving the content library internationally would be very expensive.
Here are three large expenses involved in improving the international content:
making local shows
managing rights across all these territories (big bureaucracy) for smaller acquisitions
rights payments to majors for rights in these territories
To improve internationally, Netflix really had to do all three. Yes, it's viable. It's even a good business. But will it be inexpensive enough to justify these price to earnings ratios? No. Expenses will go up as sales go up. There is no free lunch here for Netflix.
Not the only game in town
And Netflix is not the only game in town. Any independent producer can take his or her film and put it on his or her own website and sell it directly as either a download or rent it as a stream. I'm partial to buying downloads of work I like (I know I have a copy for future reference).
"That's too much work for filmmakers," you object.
There's no way they either know how to or want to go through that hassle."
It's not true. There's two easy ways to sell your video online.
One: FV Player Pro
FV Player Pro allows both paid downloads via PPV plugin (ideal for a filmmaker or small studio), site membership (overkill for a single film or a small studio) or streaming.
Two: Vimeo On Demand
Any content creator can just use Vimeo's pre-built infrastructure (Vimeo works great with FV Player Pro for more attractive custom branding). Filmmakers or small studios keep 86% of the revenue (including transaction costs).
I'd argue that most indie filmmakers would be making a big mistake to sell Netflix any kind of exclusivity or long term rights to their intellectual property. If the price was right of course, some kind of deal might make sense. If not, you are giving away your hard earned long term inheritance.
Once content creators and small studios wise up to Netflix's game and their own possibilities on the PPV market/direct distribution market, acquisition costs will go way up for Netflix. Again, that suggest that Netflix shouldn't really be trading at a premium.
Investors feeling that Netflix is closing in on a profitable monopoly is an illusion.
Hidden Technical Costs
As well as negotiating the regulatory framework in each country (percentage of domestic content, adequate re-investment in each country's production, fines, lawsuits and liabilities for breaking the rules which will inevitably happen), Netflix is facing a huge hidden cost which could be lowered on its neck like a boom.
Netflix has been living on net neutrality. Carriers are required to carry Netflix at no extra cost (well Netflix does pay something and does have its own CDN). At some point, since Netflix accounts for more than 30% of internet traffic (online video is about 80% of total traffic), Netflix may be forced to pay for its full share of international internet piping. In the US alone, carrier investment in broadband is over $75 billion/year.
That $4 billion of revenue doesn't look so impressive after all, when one calculates that if Netflix were paying for its use of broadband with an infrastructure investment, the sum would be at least $10 billion/year (estimating on the low end, allowing for split costs with the providers who are also paid by the end users).
The more successful and more profitable Netflix becomes the greater will become the pressure at both a domestic and an international level.
Macroeconomic context
The Buffett indicator for the stock market (named for famous Berkshire Hathaway founder and investment guru Warren Buffett) is stock market capitalization as a percentage of GNP. Buffett voiced a target of 70% or 80% in 2001. At the time of the dot com crash the Buffett indicator was at 137% in 2000. Before the 2008 crash, the Buffett indicator was at 105%. The Buffett indicator peaked at 140% at the start of January 2018.
I.e. Netflix's astonishingly high price ratio is in the context of an already overpriced market. When the price starts to fall, there's a long way to go fast. We're in dot com territory.
Netflix as speculation
While the fundamentals clearly indicate Netflix is way overpriced as costs are poised to outrun revenue growth and the market is overpriced, a bunch of smart and a bunch of lucky people bought Netflix at less than $190 last fall (any time from August 2017) and took their profits at $330 at the start of March 2018 enjoyed a 70% increase in their investment in three to eight months.
Indeed, anyone who bought at the low of $82 on 31 January 2016 forward did very well despite periods of long inaction.
Following Netflix and jumping in at the right time and out at the right time offers great speculative returns. Unlike many other stocks, it's possible to follow Netflix's product closely and in an informed way. There are measures like show success, negotiations with studios, availability of content, cost of content, success of competitive products (Disney is the current big menace: overrated in my opinion), international regulatory issues, general stock market sentiment which are visible before the quarterly and annual reports are released.
One's chances of success gambling on Netflix are much higher than gambling on sports, the horses or the casino. But at current prices, Netflix is not a viable long term investment.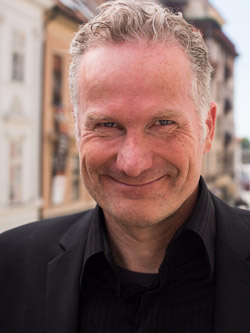 Alec has been helping businesses succeed online since 2000. Alec is an SEM expert with a background in advertising, as a former Head of Television for Grey Moscow and Senior Television Producer for Bates, Saatchi and Saatchi Russia.