For years, I've been doing my currency conversions at Xe.com. As you may be aware, we are based in the heart of Europe and do lots of work in US dollars, Canadian dollars, Euros and even some sterling.
With all those currencies floating around, opening up Xe and filling in the field and changing a couple of dropdowns is a regular occurrence.
It turns out Google can handle your currency conversion needs. Here's a query:
Amount Currency Symbol v Alternate Currency. Fiendishly simple. Amazingly quick: just put it into your search bar.
This is the very tidy result Google furnishes:

google currency converter
Privacy Concerns
On the other hand, there are privacy concerns. Google keeps a record of all your queries. If you were engaged in illegal business of any kind or had substantial business secrets, you'd be much off using Xe. Sure Xe is tracking you but they probably don't know exactly who you are.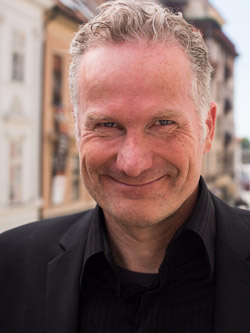 Alec has been helping businesses succeed online since 2000. Alec is an SEM expert with a background in advertising, as a former Head of Television for Grey Moscow and Senior Television Producer for Bates, Saatchi and Saatchi Russia.